Renowned fine art photographer Gray Malin collaborated with Four Seasons Resorts Hawaii – including Hualalai, Maui at Wailea and Oahu at Ko Olina – to create a collection of aerial images that capture the awe-inspiring beauty of each resort from Gray's unique perspective. Immerse yourself in Gray's art at the resorts through poolside experiences as you sip on crafted cocktails inspired by the artist. Gray's coffee table book, "Gray Malin: The Essential Collection," is displayed in our top suites, and all images from the collection are available for purchase at each resort's retail boutique and on Gray Malin's website.
Hualalai
Gray features the iconic oceanfront Beach Tree Pool at Four Seasons Resort Hualalai in a series of photographs, highlighting the Resort's quintessential Hawaiian luxury.

Gray's lens captures the seclusion and breathtaking natural beauty of the coastline at Four Seasons Resort Hualalai.

Black lava rock juxtaposes the white sand and lush green landscape at Hualalai's signature golf course.

Gray captures the distinct location of each pool at Four Seasons Resort Hualalai -- just steps from the sparking waters of the Pacific Ocean.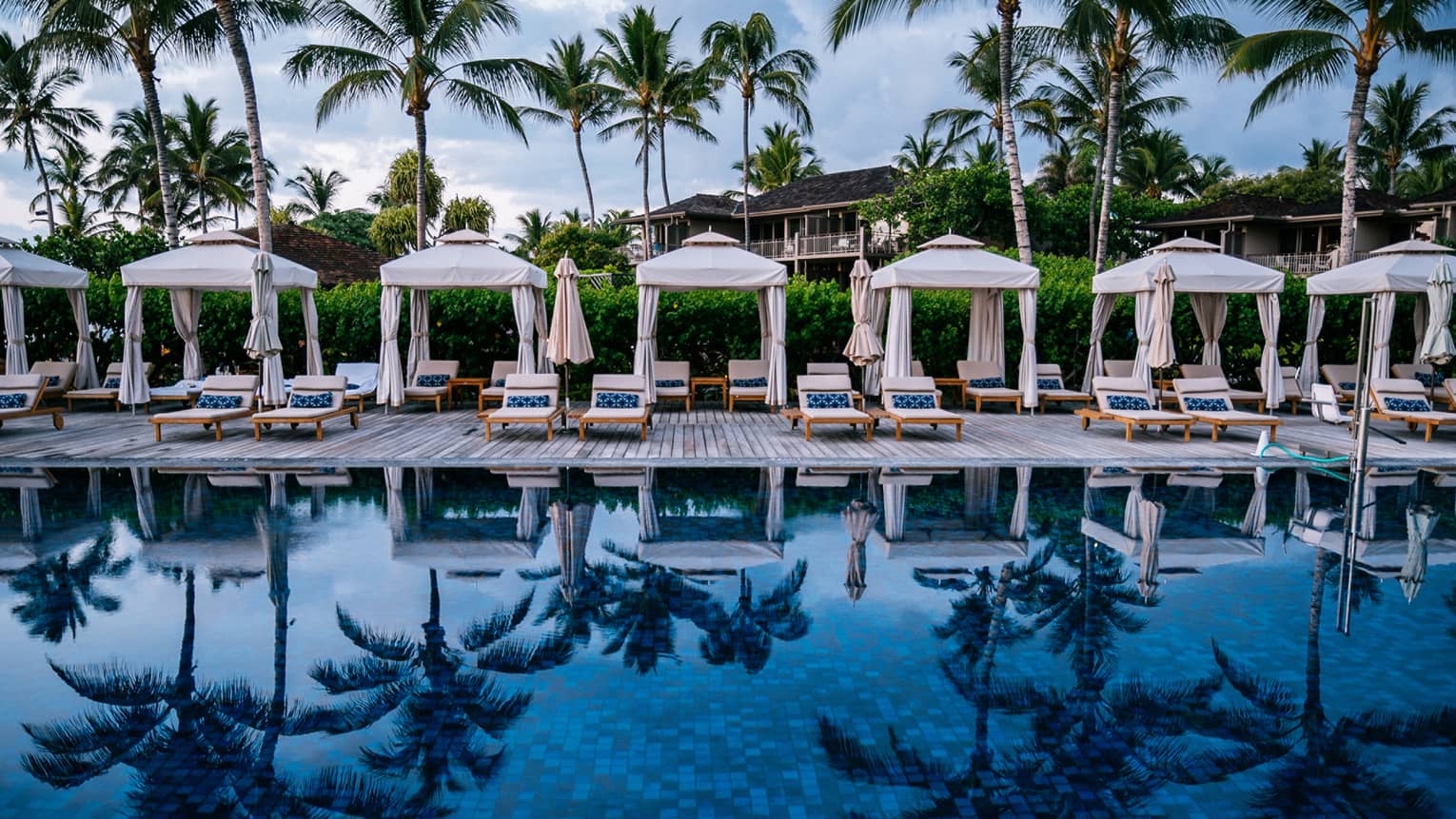 At the Resort
Come celebrate Gray Malin at Four Seasons Resort Hualalai, where trays and pillows will feature his artwork at each poolside lounge chair and cabana surrounding Beach Tree Pool.
Maui
Gray's aerial vantage point captures the golden sands and crystal-clear waters of Wailea Beach, just steps from Four Seasons Resort Maui at Wailea.

Kayaks and stand-up paddleboards await adventure as guests settle in for a day at the beach in sunny Wailea.

The iconic Fountain Pool at Four Seasons Resort Maui, as seen from above.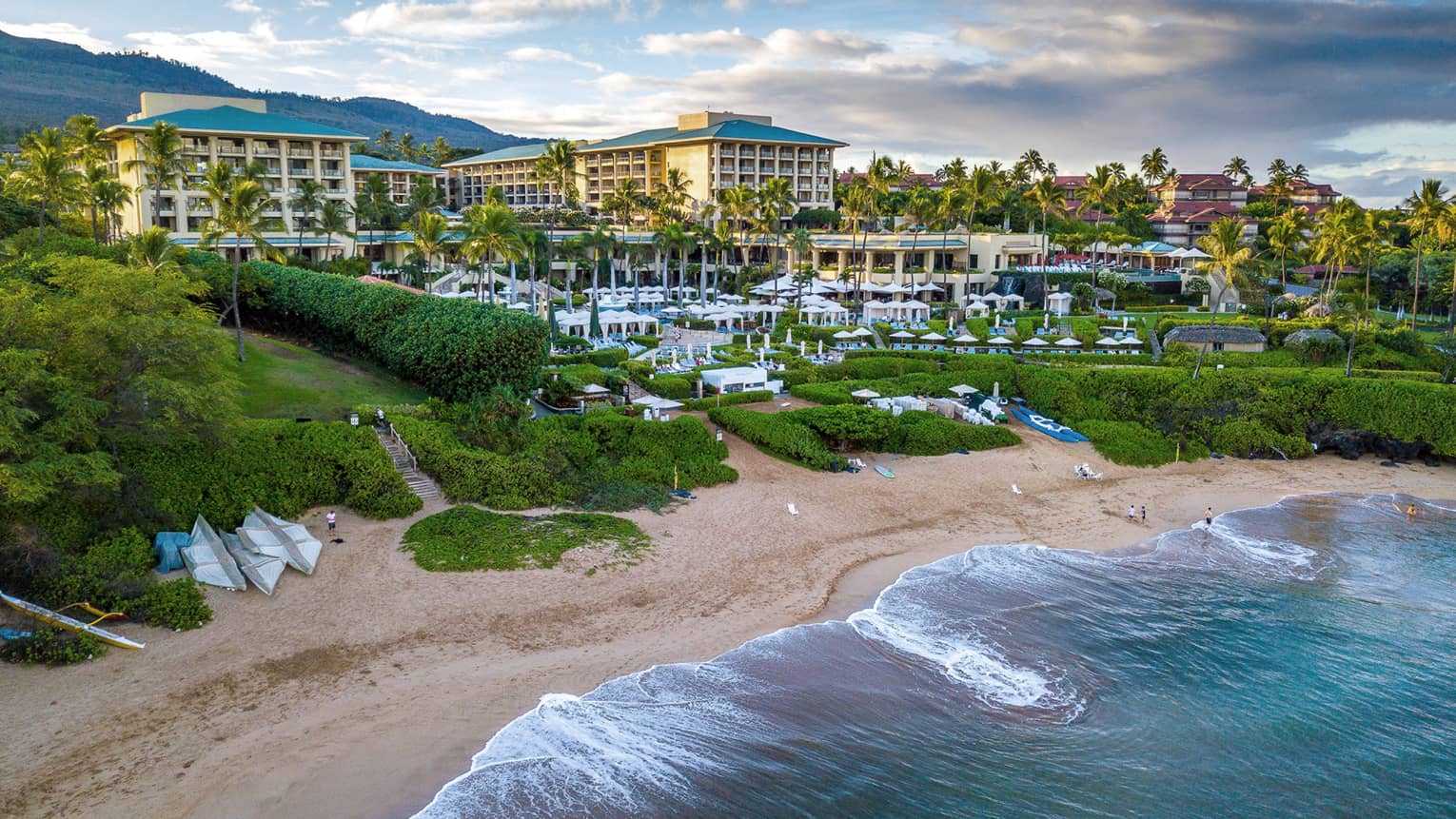 At the Resort
At Four Seasons Resort Maui at Wailea, relax in one of four Gray Malin cabanas beside the adults-only Serenity Pool.
Oahu
Gray captured the unique vantage point of the Adult Infinity Pool, one of Oahu's most famed pools, set along the island's western coastline.

Ko Olina's alluring lagoon seen from above beckons a swim.

Gray showcases the elements of an idyllic island getaway in Ko Olina with the white sand beaches, turquoise lagoons and picture-perfect umbrellas.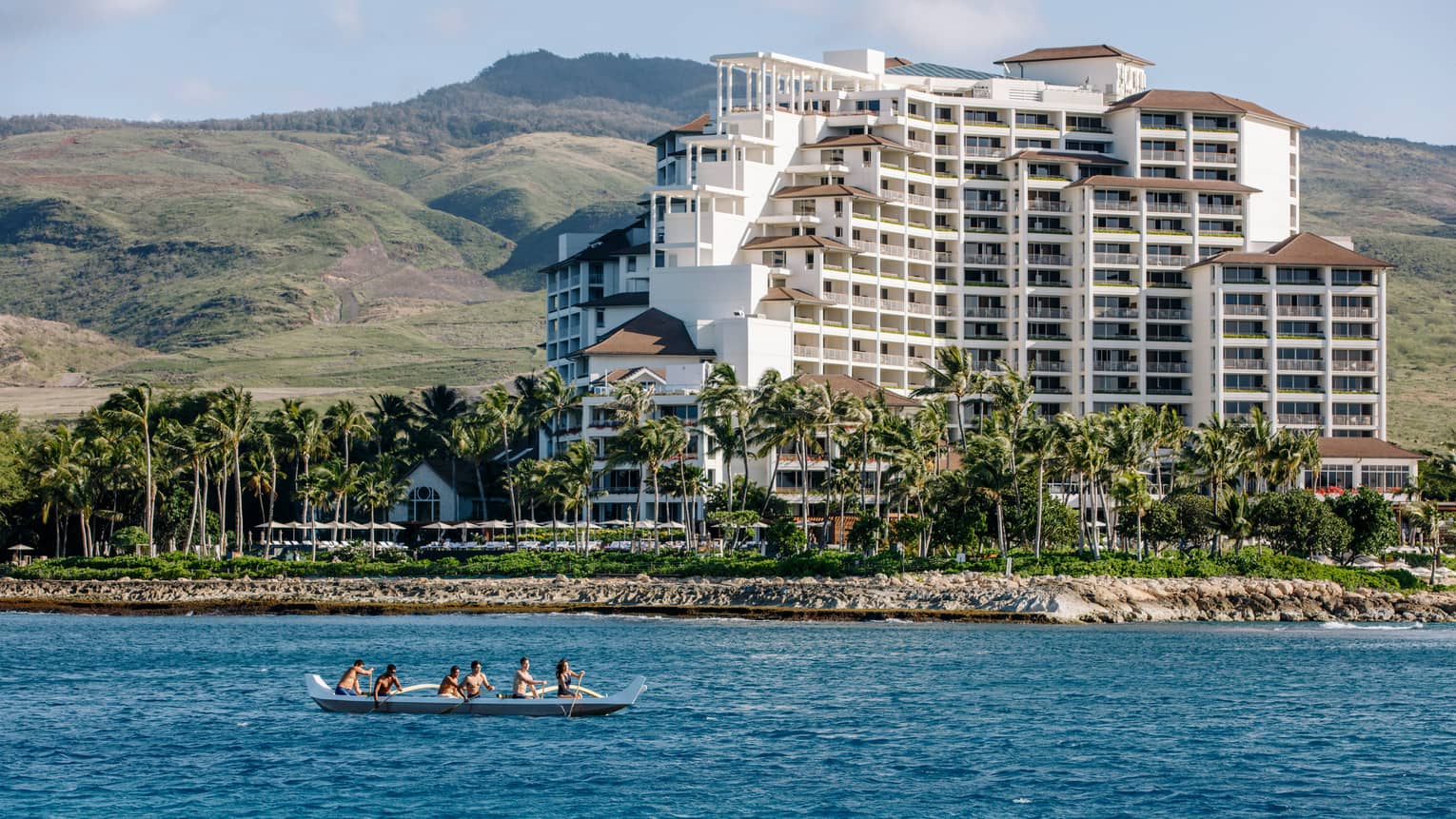 At the Resort
Four Seasons Resort Oahu at Ko Olina will showcase Gray's art in the newly renovated Penthouse Suite, as well as in two poolside cabanas.
About Gray Malin
Gray Malin is an internationally renowned fine art photographer and a "New York Times" bestselling author who has received commercial recognition for his inventive photography shot at many of the world's most iconic destinations and hotels. Forging his art into a larger lifestyle brand with his brand philosophy to Make Every Day a Getaway®, Gray's photography has expanded into a line of luxury products for home and travel.
My brand slogan is to Make Every Day a Getaway®, and what better place to capture this feeling than at Four Seasons in Hawaii?

Gray Malin

Fine art photographer
Gray's Favourites
While visiting each Four Seasons Hawaii Resort, Gray Malin immersed himself in the spirit of the islands both in the air and on the ground. Discover more of his favourite on-property moments here.
Oahu at Ko Olina

Gray is inspired by the diverse activity offerings at Four Seasons Oahu, especially those that help perfect his culinary and mixology skills such as a cocktail-making class.

Maui at Wailea

Gray recommends starting the day with an invigorating outrigger canoe paddle, led by the championship team at Four Seasons Resort Maui – one of the Resort's complimentary cultural experiences.

Hualalai

Gray found spending the evening with a cocktail taking in the iconic sunset from Beach Tree's Sunset Lawn was his definition of paradise.