Meet the Team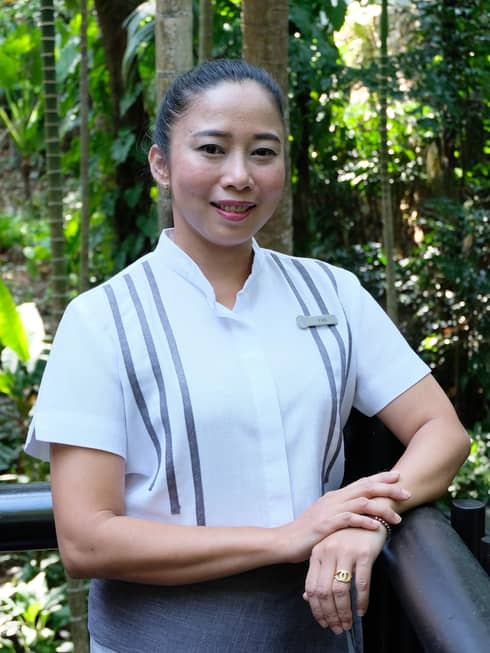 KOTCHAPHAN MEKLOY
Director of Spa
Having spent more than a decade with the Four Seasons family, and more than 20 years as a wellness and hospitality professional, Kotchaphan brings her expertise in developing well-being experiences and specializing in natural therapies.
"Well-being of the mind is a priority as it manifests into every other aspect of your life."
Indulge in any of our signature therapies at our private cove. Relax with a cool ocean breeze and the symphony of waves in a beautiful al fresco setting.

Rhythmic stretches to loosen up tight muscles are followed by an essential oil massage and the application of invigorating fresh ginger paste.
Spa Hours
Please note:

OPERATION HOURS ARE SUBJECT TO CHANGE IN RESPONSE TO THE EVOLVING COVID-19 PANDEMIC.

Daily

10:00 am – 10:00 pm

Advance reservations are required.
@travelandleisureth

@aumjill