Function Rooms
Taman Wantilan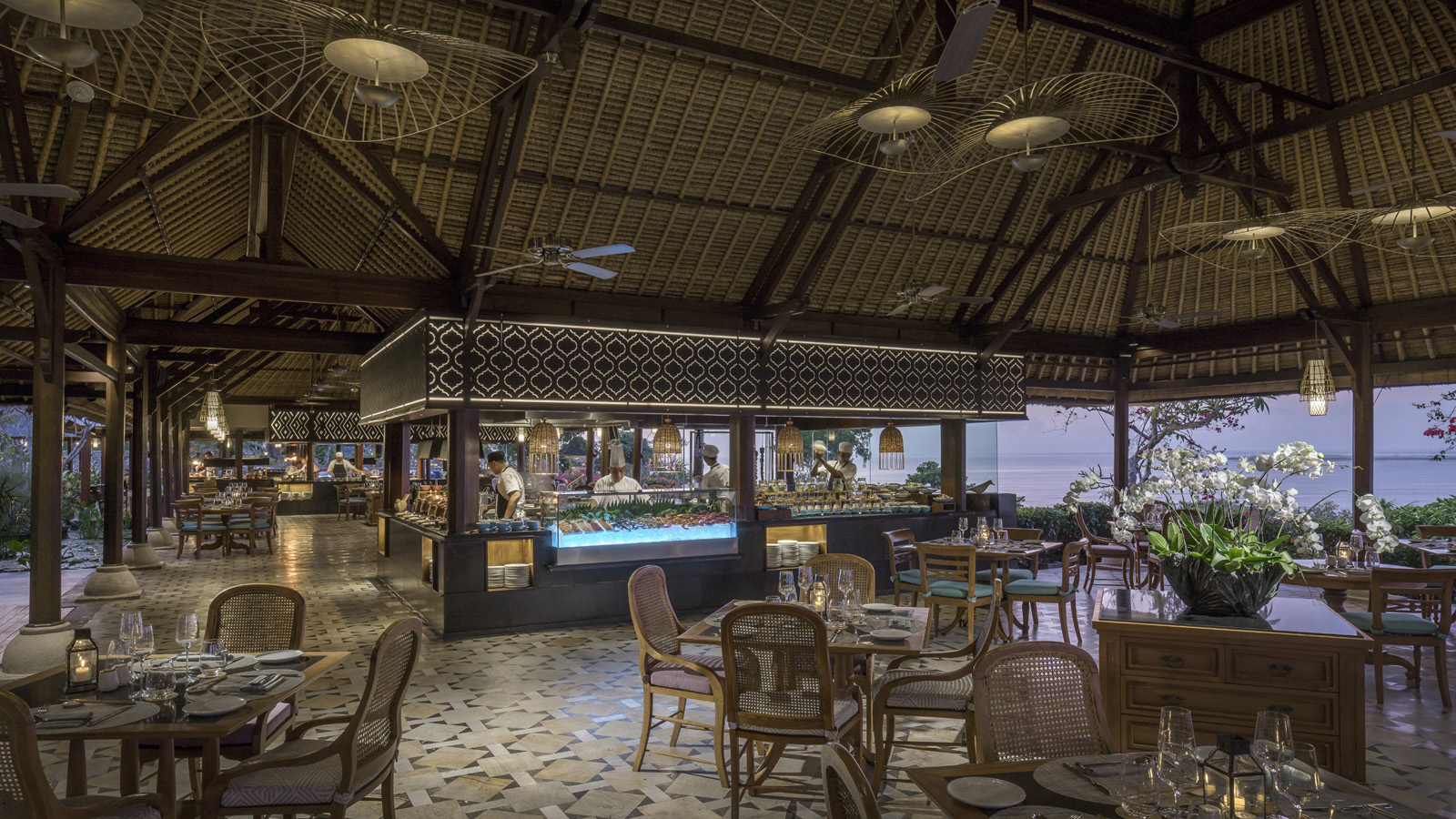 Two thatch-roofed Balinese pavilions provide open-air dining rooms, designed to catch the sea breeze and maximise the soaring views over the gentle curve of Jimbaran Bay and Bali's southwest coastline.
An Exquisite Setting
Conduct your meeting under a soaring thatched roof, on a wraparound terrace and next to floor-to-ceiling glass walls that feature spectacular views across Jimbaran Bay.
Plenty of Space
Jepun Sari offers 198 square metres (2,131 square feet) of private, multifunctional meeting space. It's as flexible as it is spacious.
Natural, Tropical Light
Jepun Sari receives an abundance of light from its wraparound windows and offers spectacular views of the ocean beyond.
Seating
Reception
Banquet rounds

280
180

Room Features
Wired or wireless, high-speed email and Internet access

Location
BELOW LOBBY AREA
Size
Area

520 m2 (5597 sq.ft.)

Note: Height shown is actual clearance height.