The exclusive Club des Bergues, in the center of Geneva, is designed to help you regain your vitality, be in better health and improve your physical appearance.Take a private sport class with one of our experienced Personal Trainers, join a collective yoga class or simply work out in our gym, which features state-of-the-art cardiovascular and strength machines from Technogym and Matrix.
Membership benefits may include access to the Spa's indoor heated infinity pool, jetted vitality pool, hammam, steam room and crushed ice fountain, a personal locker, a complimentary light breakfast served at the Fitness Centre, an exclusive massage, a hair styling experience and a discount at Izumi restaurant.
Hours
Every Day

6:30 am – 8:00 pm
Facilities
INDOOR INFINITY POOL AND VITALITY POOL

The rooftop indoor heated pool and the jetted vitality pool are covered in skylights, which make you feel like you're swimming outdoors. Adjacent loungers face a bank of windows that offer panoramas of Old Town.

Ideal for cardio and strength training, Club des Bergues provides 24-hour fitness facilities, including the latest workout equipment from Technogym and Matrix.

Club des Bergues offers personal training intended to enhance both your energy level and your physical appearance.

To establish a complete fitness program, members can choose from a variety of outdoor activities such as jogging, boxing, swimming in the lake, yoga and Pilates. The Nature package includes three- to five-hour hikes around Geneva, in the forest, in the mountains or by the lake.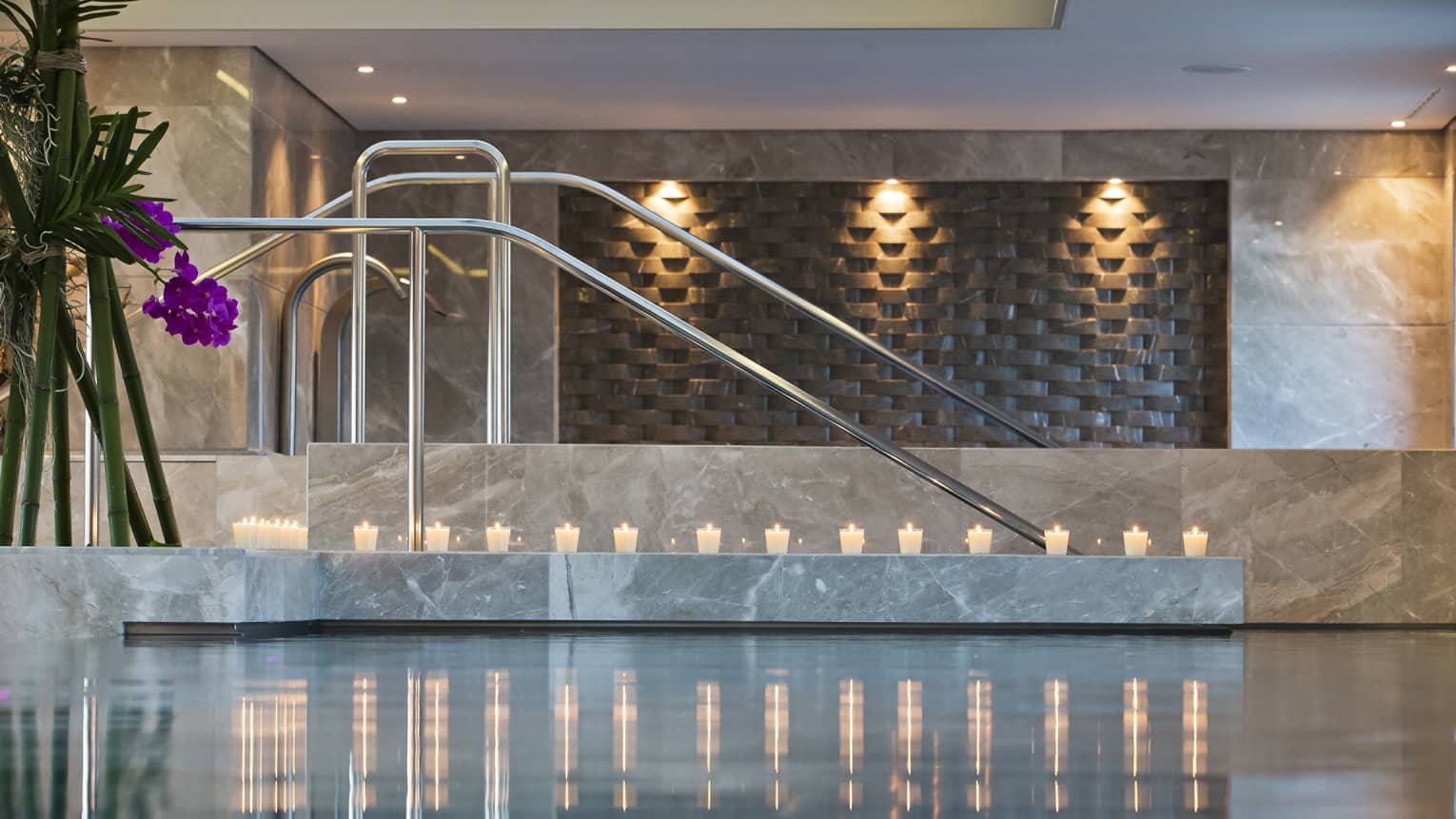 Club Des Bergues Membership
Achieve your wellness goals by becoming a Club des Bergues member, with access to all sports facilities, our experienced teams and advantages throughout the Hotel.