My Four Seasons
THE MANY WONDERS OF SEOUL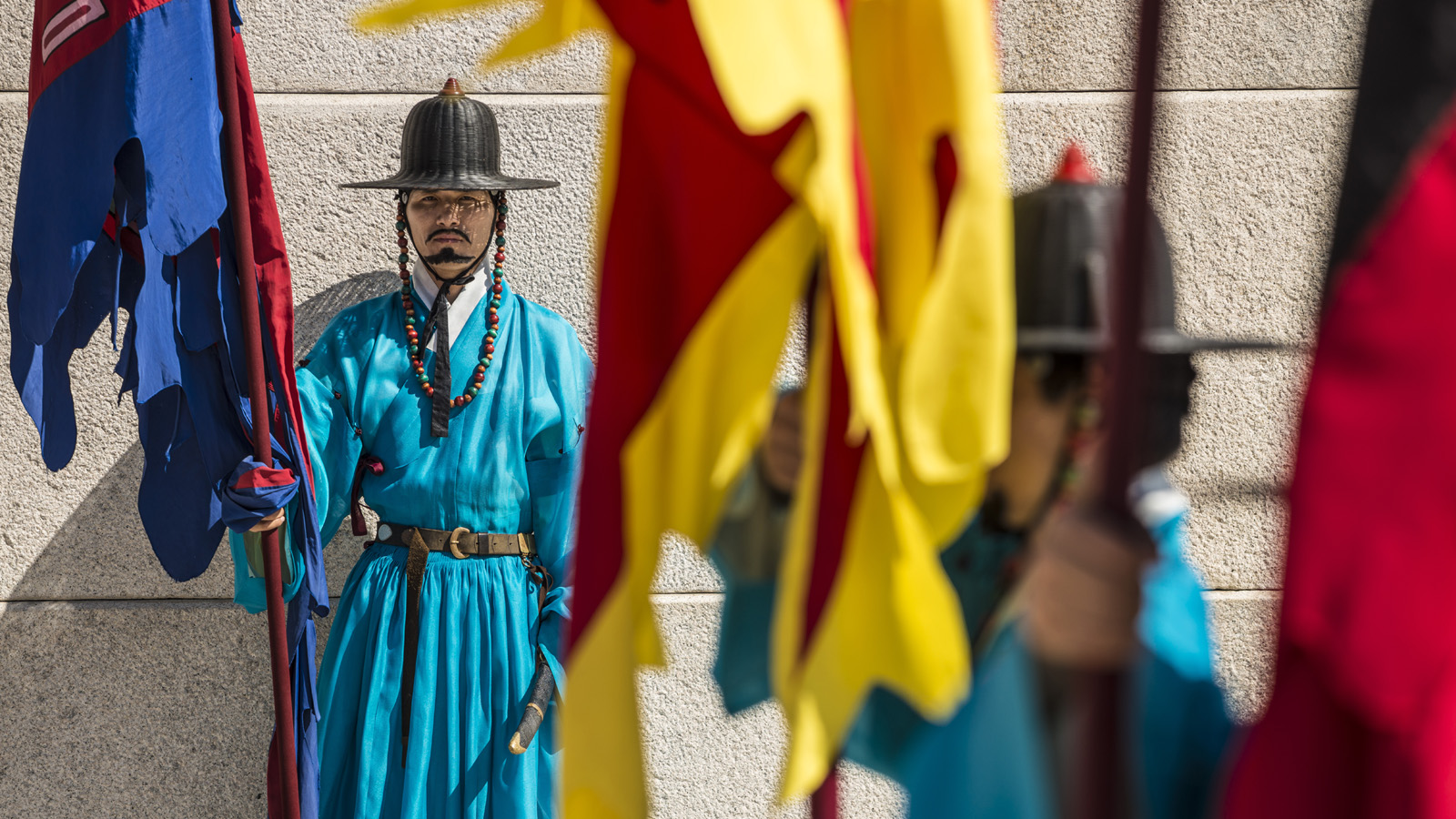 Staying at Four Seasons Hotel Seoul places you at the centre of this mesmerizing city, where ancient palaces stand sentry beside modern glass and steel towers of commerce, and where teeming market streets are just a short walk away from serene paths that snake through parks and quiet neighbourhoods.
At nearby Gyeongbokgung Palace and Changdeokgung Palace, the ancient walls echo with the ritual sounds of the changing of the royal guard, and colourful banners whip in the breeze as they have for centuries. Step through the mammoth gates and be transported back in time to the Joseon Dynasty, when these palaces housed kings and were strongholds of wealth and power.
Just beyond the walls of the palaces, Seoul's modern skyline rises on all sides in a beautiful juxtaposition that lays bare the essence of modern-day Korea. The country has rapidly gained prominence as a technological and creative hub, resulting in a capital that pulses with innovation and energy. Four Seasons Hotel Seoul, from its perch in the middle of the central business district, taps into this energy to provide travellers with a range of authentic Seoul experiences.
One of these is found along the banks of the Cheonggyecheon, a stream that cuts through the centre of the city and near Four Seasons Hotel Seoul. This stream had been covered by an elevated highway until 2005, when it was uncovered and opened as a public space. The paths that flank it are now filled with office workers enjoying their lunch break, and local families and tourists, who all come to enjoy this tranquil green space.
Another singular Seoul moment can be found in nearby Bukchon Hanok Village, which boasts restored traditional homes dating back to Korea's dynastic era. A walk through its hushed narrow lanes offers small surprises around every corner: a peek into an artfully landscaped inner courtyard, a brush of the hand against a textured stone wall, or a view of the dazzling modern cityscape at the end of a long lane – close enough to almost touch, yet centuries away.