Named after Casablanca's geographical setting on the 33rd parallel, our chic, resort-style, poolside restaurant is open seasonally during spring and summer and offers fresh local specialties made for sharing.
hours
Lunch

10:00 am – 7:00 pm

(Last Order: 5:00 pm)

Pool Service

Monday to Sunday

10:00 am – 7:00 pm
SIGNATURE DISH
Guacamole, vegetables niçoise-style, tomato dressing
The Team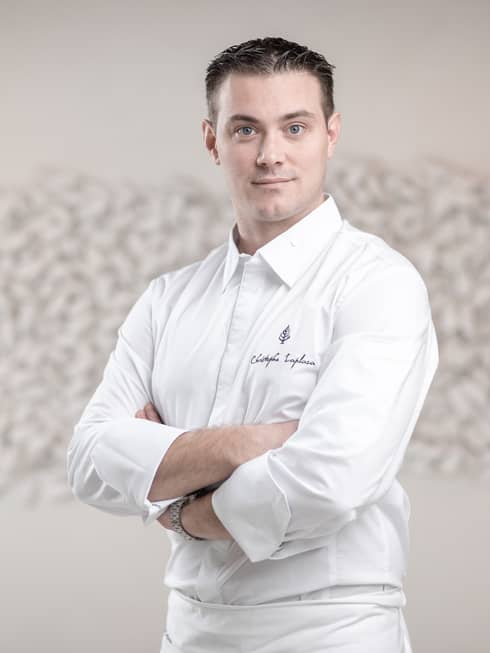 Christophe Laplaza
Executive Chef
As Executive Chef of Four Seasons Hotel Casablanca, Christophe oversees all the restaurants and banquet functions at the Hotel. Originally from Gray, in the Burgundy region of France, he has followed a classic French culinary career path and has worked in several Michelin-starred and Toque Gault Millau-certified restaurants.
"I strive to create memorable culinary experiences that draw inspiration from local ingredients."
Events
11:00 am – 7:00 pm | Monday – Saturday (à la carte); Sundays and bank holidays (buffet)

Poolside Barbecue

Delight in an exquisite culinary experience while enjoying the sun at Latitude 33, where Executive Chef Christophe Laplaza and his teams have fired up the barbecue for the summer. Lose track of time by the pool while your favourite cuts are grilled to perfection. Reservations required. Contact +212 (0) 5 29 07 37 00.