All Food and Drink
Events
Every Sunday

Sparkling Brunch

With mimosas for you and storytelling for the kids, the whole family will love coming to Sunday brunch. Served every weekend from 12:00 noon to 3:00 pm at Zafferano, our extensive buffet features a live waffle station, hot and cold plates, a juice bar and a dedicated kids corner where our expertly trained team entertains little ones with games, toys and a special kids menu.

Every Day

Afternoon Tea

Sit down for bite-size sweets and savoury finger sandwiches served with a glass of sparkling wine and unlimited coffee and tea, every day from 3:00 pm to 7:00 pm at Piazza.
Meet the Team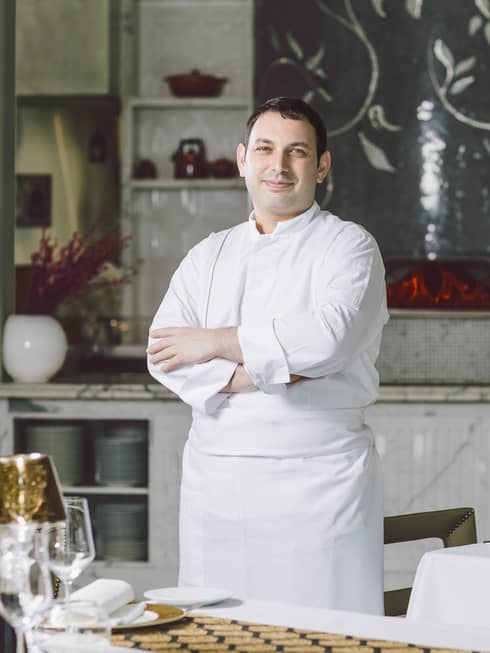 Executive Sous Chef Luca Casini
Growing up with his grandparents in Italy, Chef Luca became enamored with watching his grandfather cook when Luca was 5 years old. Every summer, he and his grandfather would participate in food fairs in nearby villages, and by age 13, Luca was attending culinary school and working weekends in a professional kitchen. At 17, he obtained a position at one of Italy's finest restaurants, Arnolfo in Colle di Val d'Elsa, and since then, he has travelled the world, honing his skills in such far-flung places as Bangkok, Cyprus and London. Here in Baku, he's constantly striving for improvement, always seeking to provide each guest an unforgettable meal.
"The secret of a delicious meal is in treating the ingredients with respect."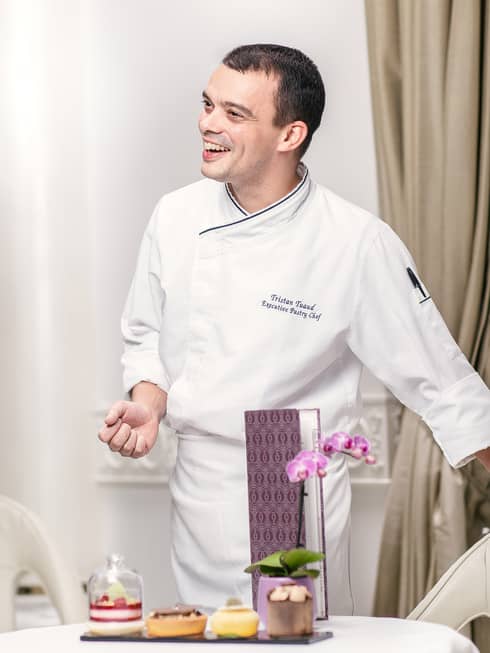 Executive Pastry Chef Tristan Tuaud
Born in Vannes, France, Tristan has had a passion for cooking for as long as he can remember. After beginning his culinary career at age 16 at La Marmite in La Rochelle, France, he went on to build an extensive international portfolio, working for luxury hotels all over the globe, including at Four Seasons hotels in Paris, Budapest and San Diego. Tristan loves to incorporate a variety of flavours into more traditional dishes, particularly in a number of his classic French pastries, and he firmly believes that a great cake is a great cake anywhere, no matter the destination.
"A perfect macaroon is not when you follow only the recipe, it is about how you mix it and get the perfect texture before baking."
Let a glass of sparkling wine go to your head, if only just a little bit, while you choose from a menu of bite-size sweets and a selection of sandwiches made with hand-picked, blue-crab meat or slow-cooked chicken during a traditional high-tea service in our Piazza lounge.

Live music can help set a fun mood for a romantic evening, so bring your date to Zafferano for dinner and soothing piano music, then head to Bentley's to hear a live band swing.