All Food and Drink
Meet the Team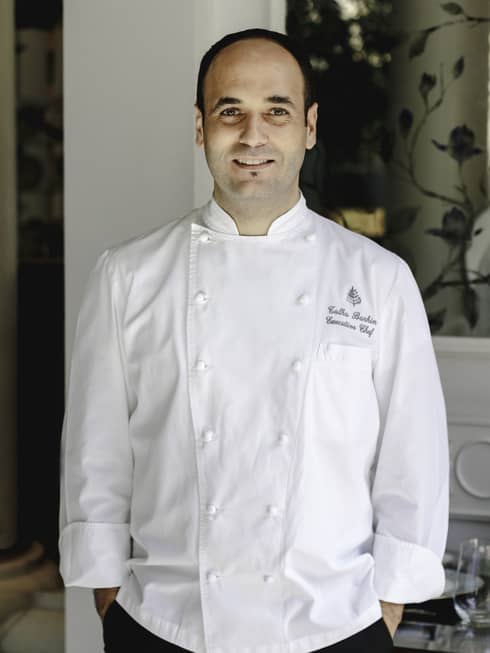 Talha Barkin
Executive Chef
Talha's philosophy has roots in the environment he grew up in, where fresh, homegrown and in-season produce are a part of daily life. Home is Koycegiz, Mugla, a charming lakeside town in Mediterranean Turkey where his mother's and grandmother's cooking, combined with abundant, soulful ingredients, inspired his palate at a young age. As a budding young chef, he gained exposure to world cuisine through worldwide assignments, and part of his 20-year career included winning medals in prestigious culinary competitions in Dubai. Talha is energetic, passionate and dedicated. Outside the kitchen, he has a penchant for gypsy violin music and vintage violins, and also plays violin recreationally.
"My intention is to always appreciate the value and origin of ingredients. With my acquired tastes and experience, I aim to create something that respects and brings out the ingredients' natural character in a fine gastronomic presentation."
Events
Every Sunday

Sparkling Brunch

Join us on Sundays from 12:00 noon to 3:00 pm, where our talented Chefs present a gastronomic journey featuring fine international dining along with mimosas from our Mixologist. Our Sparkling Brunch is perfect for families and friends to create memorable moments together.

View Menu

Every Day

Afternoon Tea

Sit down for bite-size sweets and savoury finger sandwiches served with a glass of sparkling wine and unlimited coffee and tea, every day from 3:00 pm to 7:00 pm at Piazza.
Let a glass of sparkling wine go to your head, if only just a little bit, while you choose from a menu of bite-size sweets and a selection of sandwiches made with hand-picked blue-crab meat or slow-cooked chicken during a traditional high-tea service in our Piazza lounge.

Live music can help set a fun mood for a romantic evening, so bring your date to Zafferano for dinner and soothing piano music, then head to Bentley's to hear a live band swing.