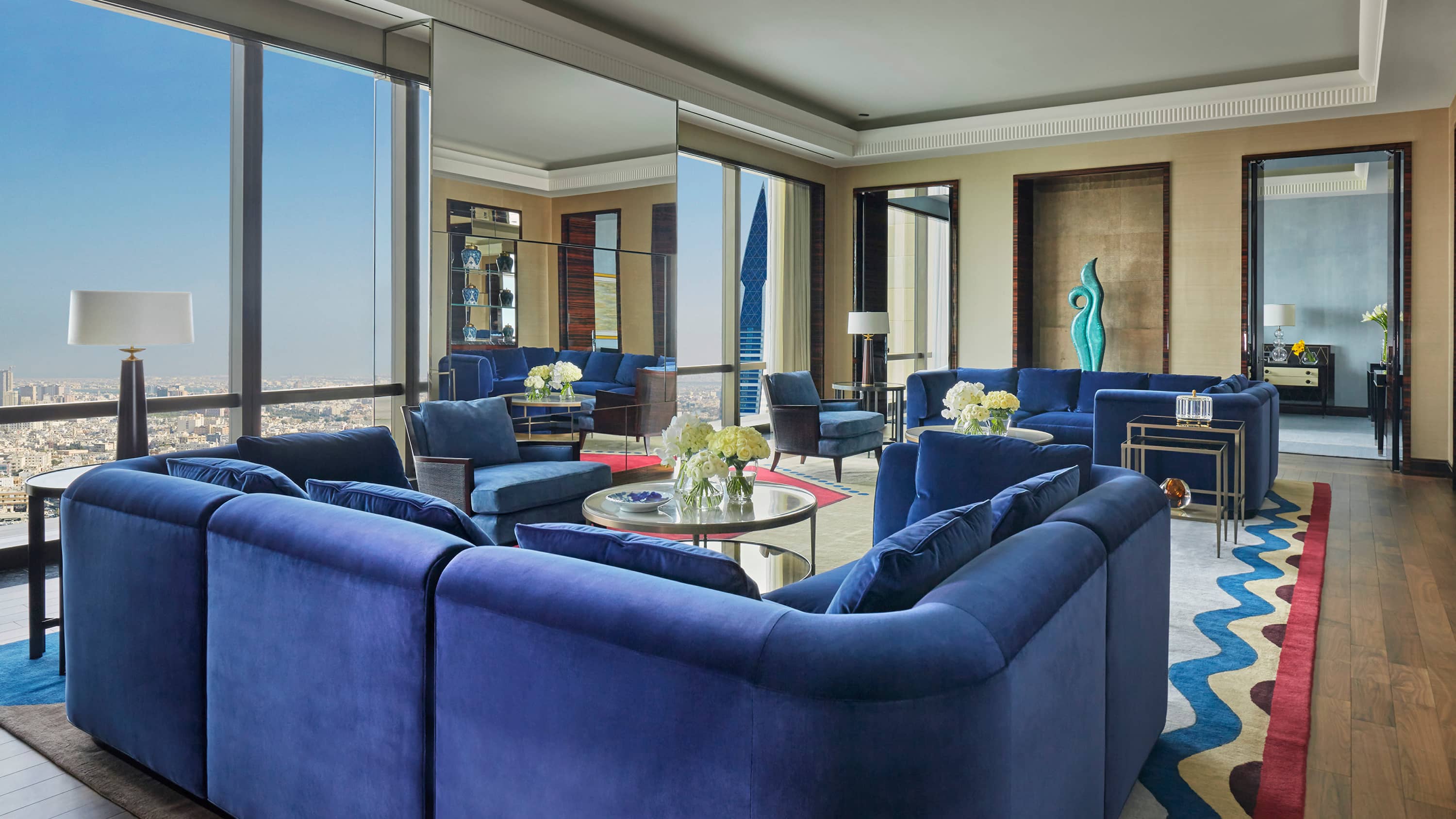 Royal Suite
One king bed, One rollaway and one crib

228 (m2) 2,454 (sq.ft.)

3 adults, or 2 adults and 2 children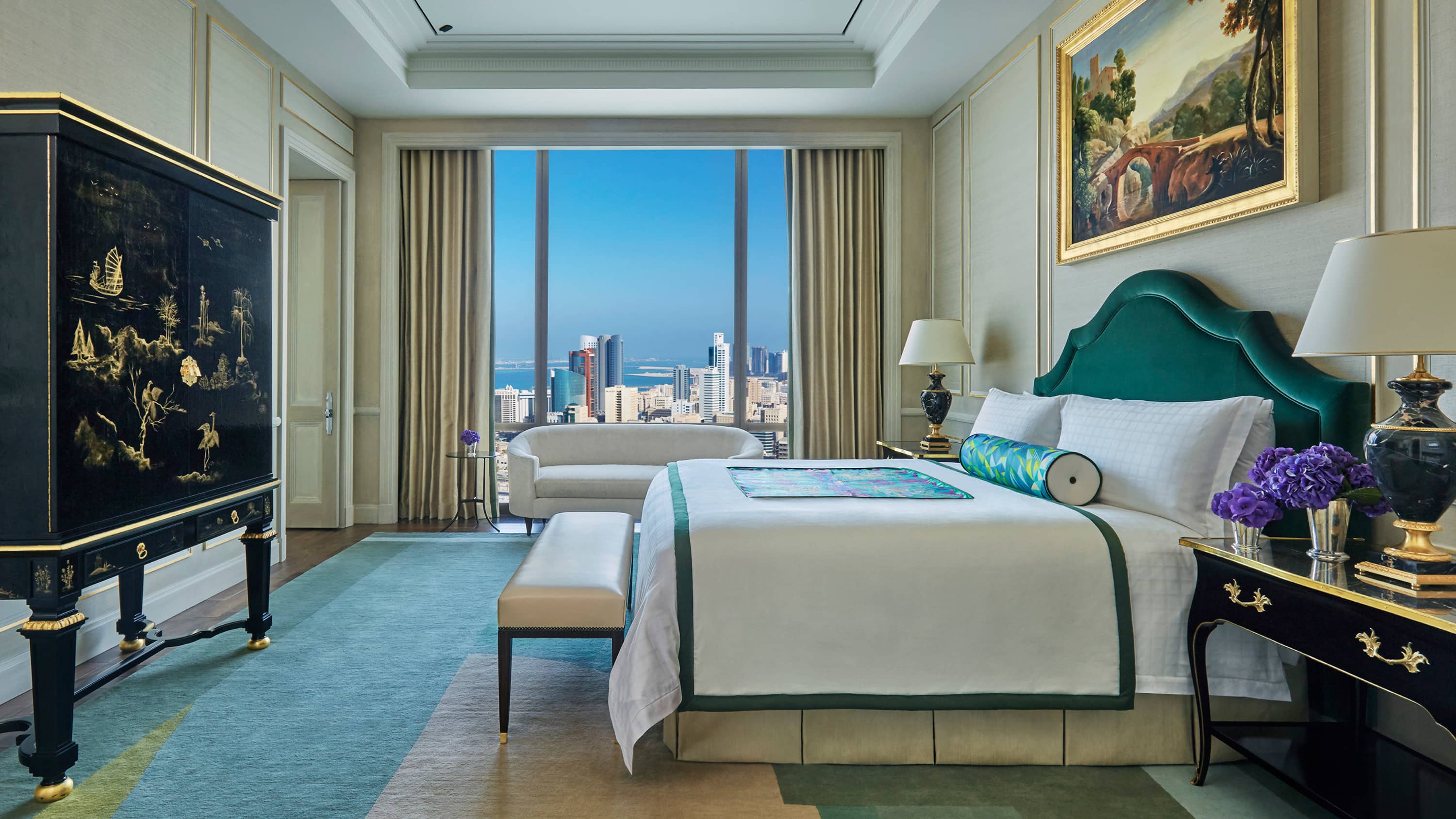 Presidential Suite
One king bed, One rollaway and one crib

228 (m2) 2,454 (sq.ft.)

3 adults, or 2 adults and 2 children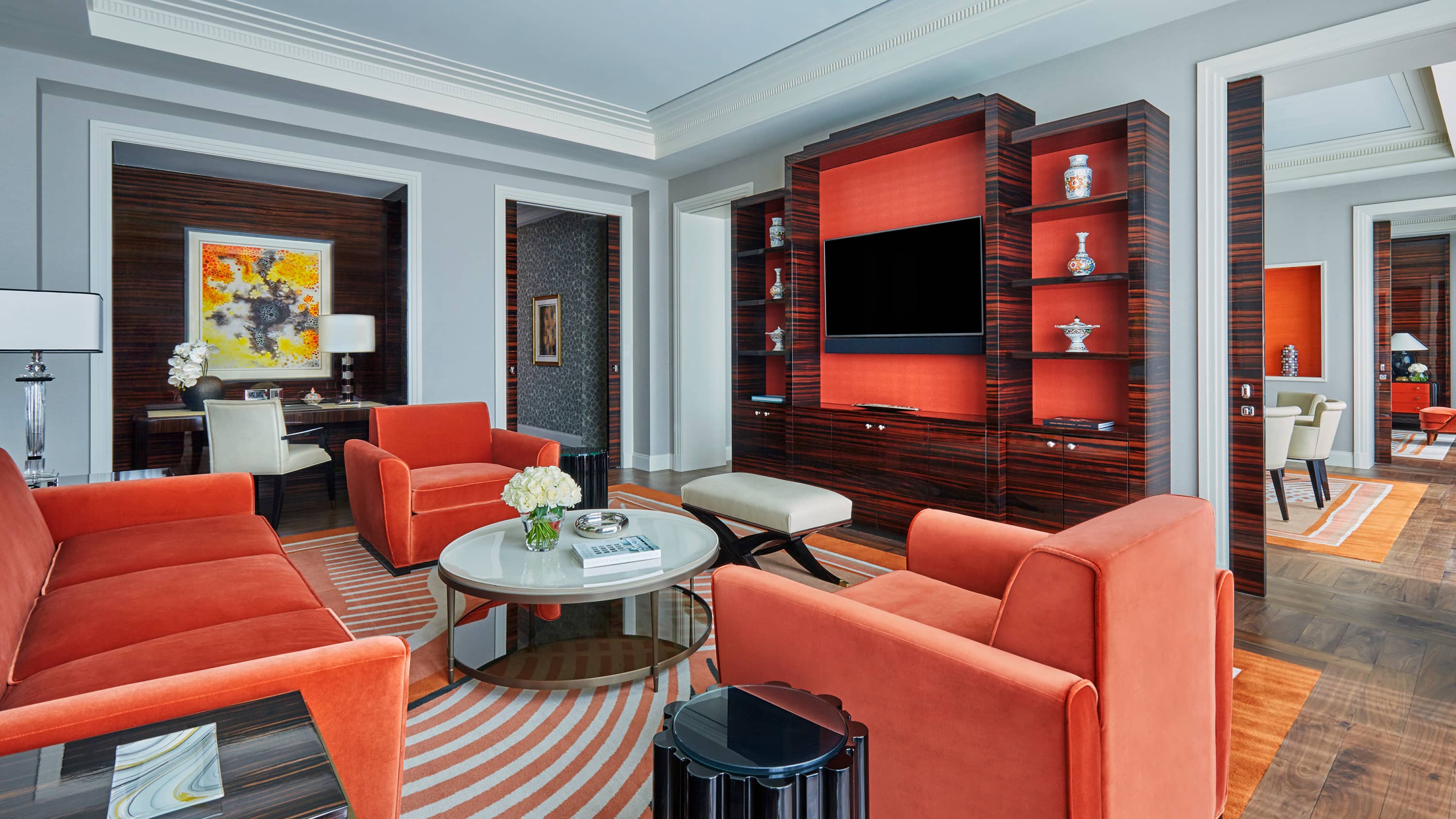 State Suite
One king bed, One sofabed and one crib

170 (m2) 1,830 (sq.ft.)

3 adults, or 2 adults and 2 children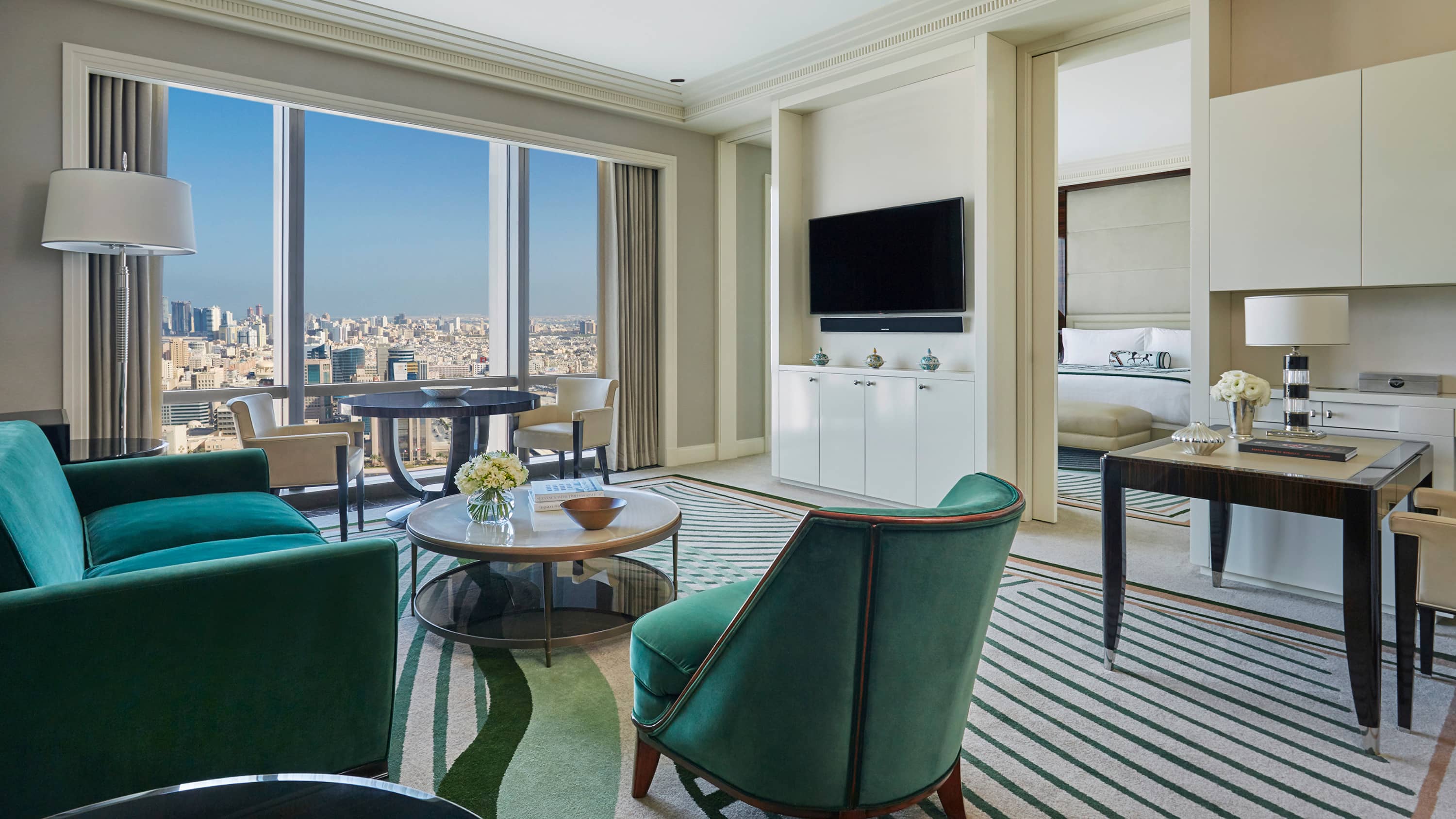 Four Seasons Deluxe Suite
One king bed, One sofabed or one crib

94 (m2) 1,012 (sq.ft.)

2 adults or 3 adults or 2 adults and 2 children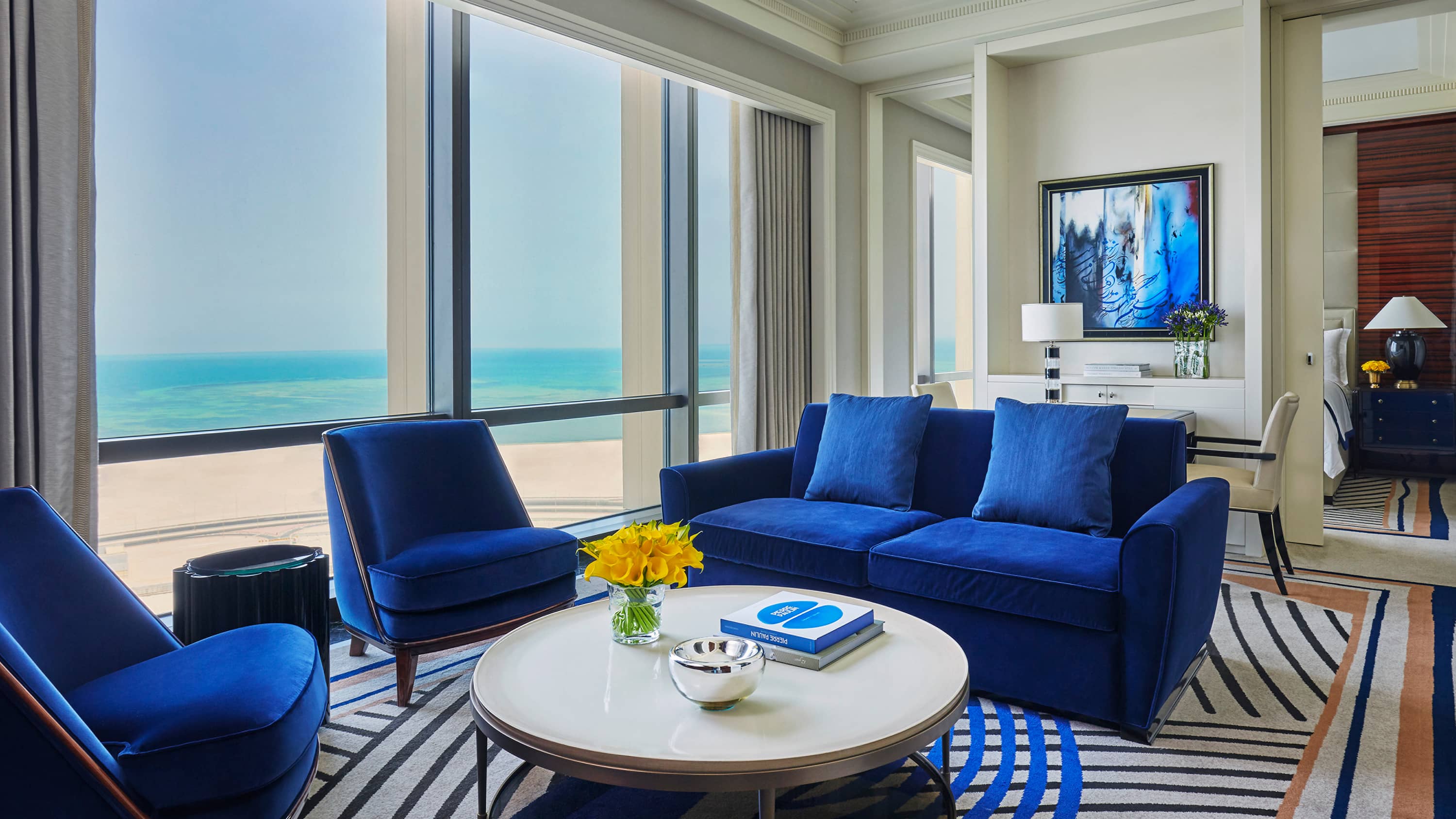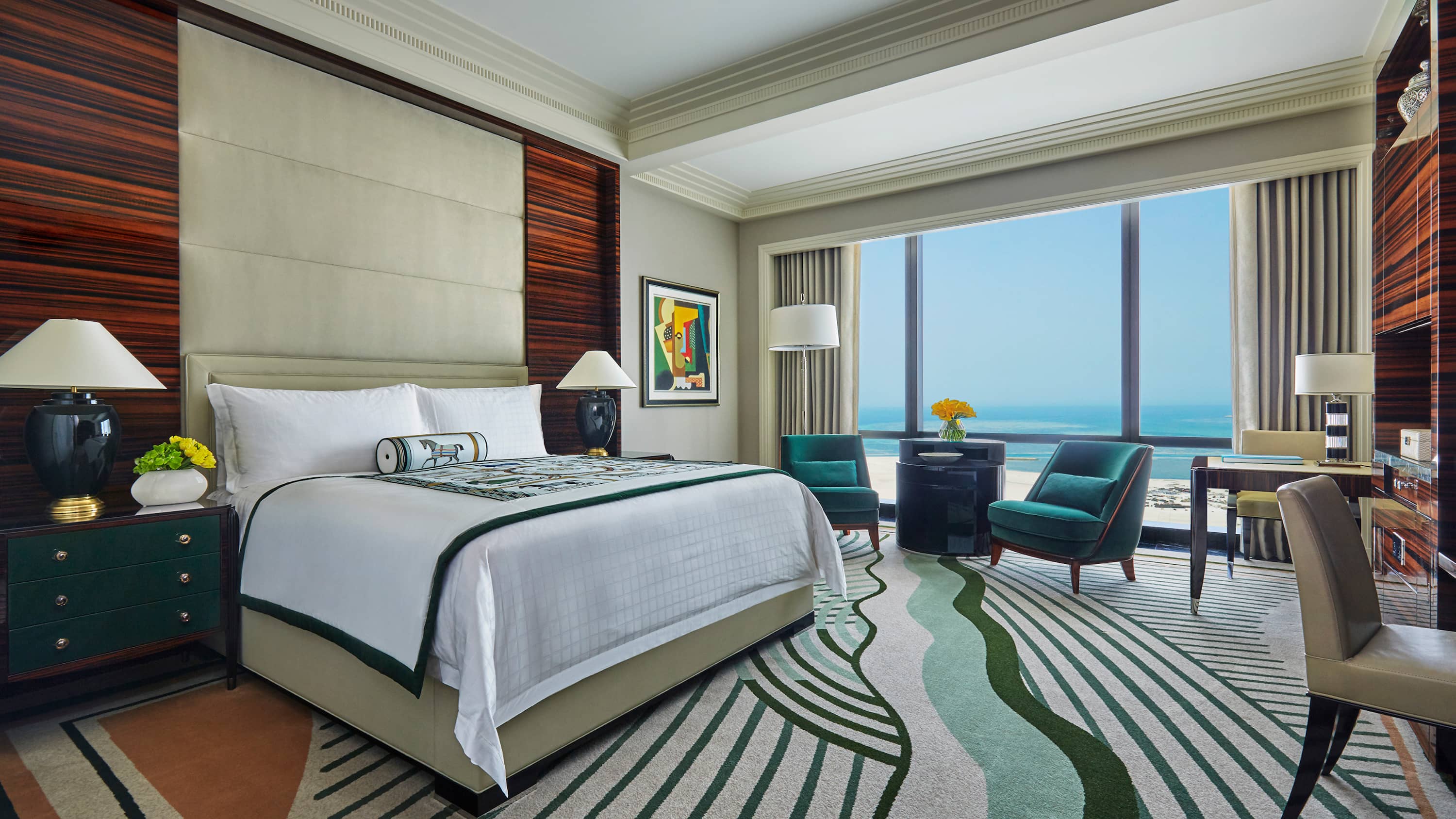 Premier Room
One king bed or two twin beds, One sofabed and one crib

55 (m2) 592 (sq.ft.)

3 adults, or 2 adults and 1 infant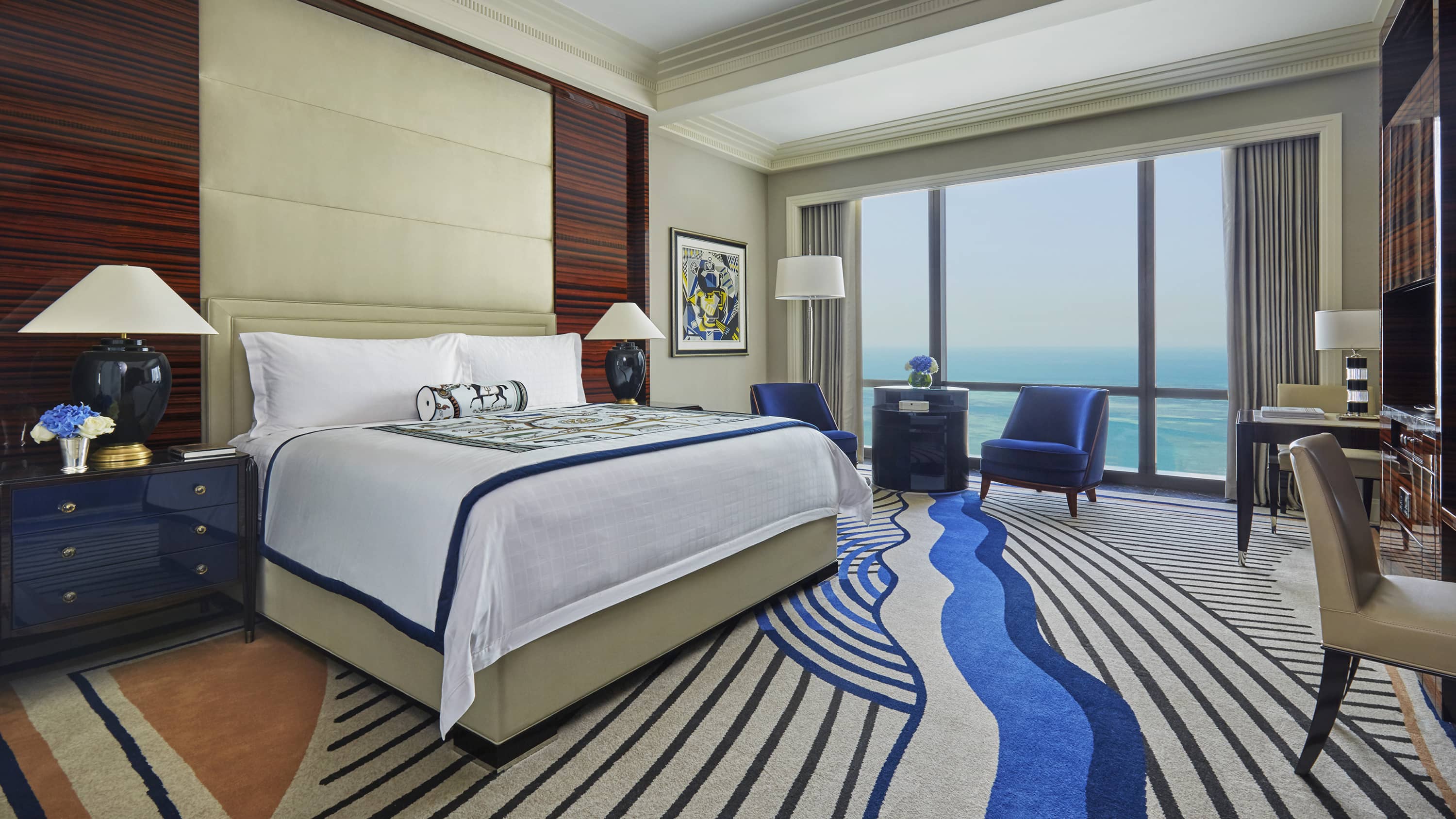 Deluxe Room
One king or two twin beds, One rollaway and one crib

55 (m2) 592 (sq.ft.)

3 adults, or 2 adults and 1 child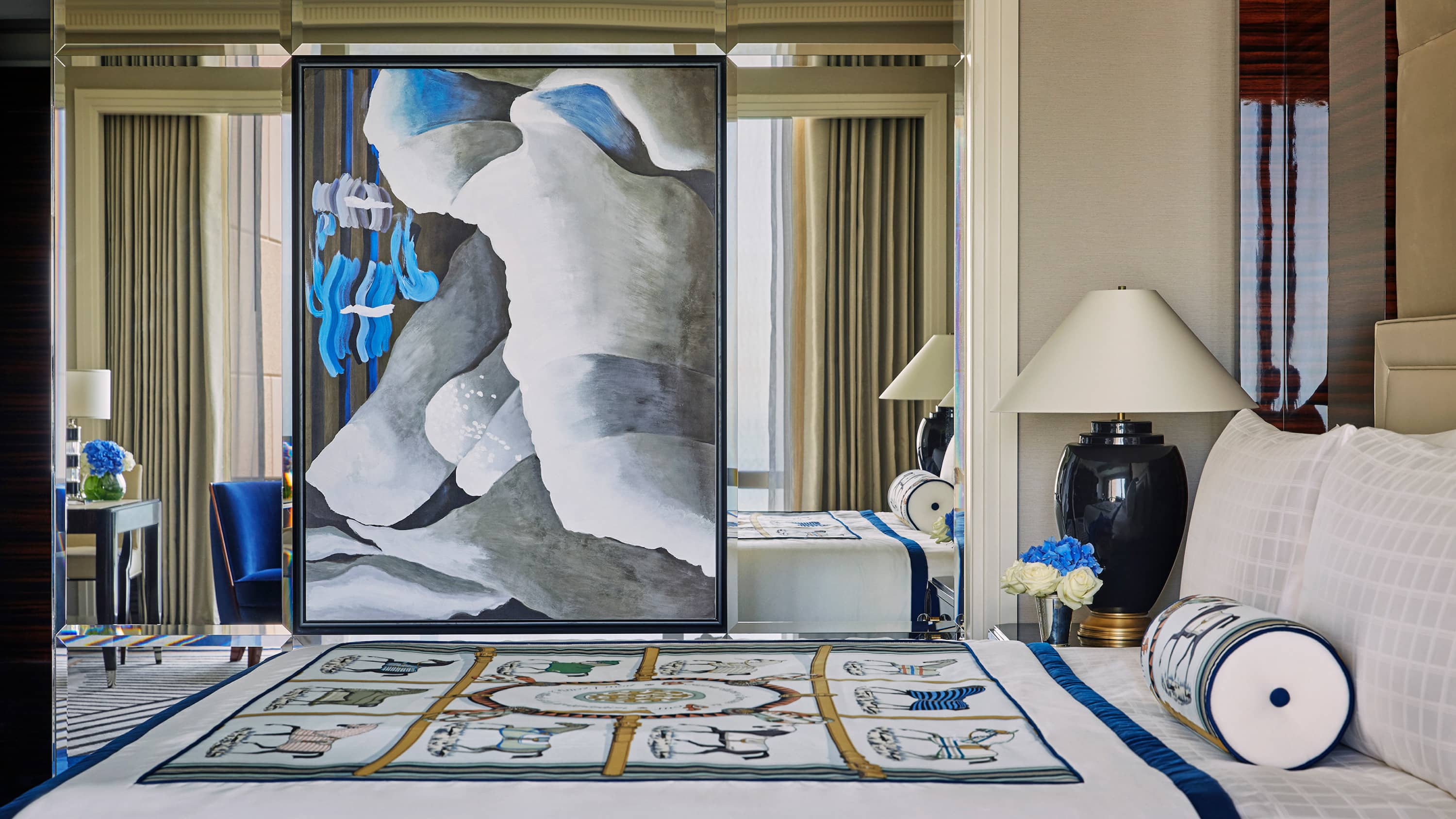 Superior Room
One king or two twin beds (on request), One rollaway or one crib

47 (m2) 506 (sq.ft.)

2 adults, or 2 adults and 1 child
Interior designer Pierre-Yves Rochon draws inspiration from 1930s ocean liners, marrying Art Deco with Louis Philippe-style furnishings and a refreshing maritime textiles of blues and greens.
Creativity does not exist without dreams. The capacity to dream about our projects enables us to create hotels that stimulate, surround and soothe all the senses.

Pierre-Yves Rochon

Designer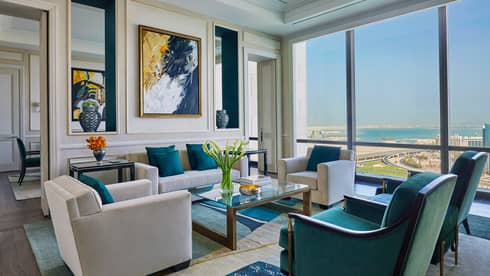 In harmony
The interior design mirrors the surrounding environment with a soft palette of beige, green and gold that mimics the colours of the greenery on the island of Bahrain.
Policies
Check-in Time: 3:00 PM Check-out Time: 12:00 PM

If you expect to arrive early in the day and would like immediate access to your room, we recommend booking the room for the prior night to guarantee immediate access. Similarly, for late departures, reserving an additional night will guarantee access to your guest room until you depart. If you choose not to reserve, we will be glad to store your bags and make our changing-room facilities available for you to freshen up.

VISA, Mastercard, American Express, Euro Card

Four Seasons Hotel Bahrain Bay charges no additional fee for children 18 years and under occupying the same guest room as their parents or guardians (space permitting). For reservations and information, please contact the Hotel directly.