My Four Seasons
Power Tables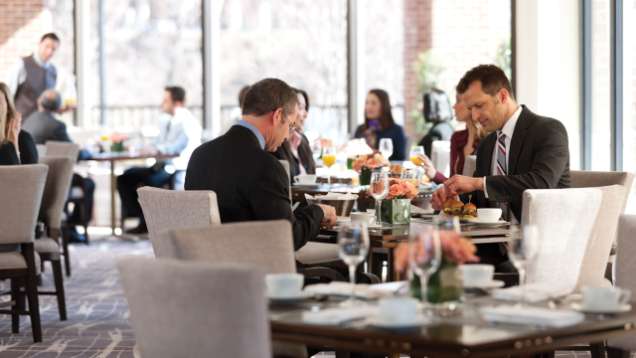 Long famed for its "Power Breakfast" Seasons Restaurant is a place of quiet influence, where the city's, and the world's elite, go to be seen, and not heard. With lush carpeting and tables well set apart, senators, ambassadors and business executives enjoy savoury breakfasts while holding top-secret discussions under the radar.

Where to sit?

Former and current presidents, secretaries of state and mayors tend towards the intimacy of table 34, while Hollywood's elite regularly request table 43 for the seclusion it offers. For their accompanying security detail, the restaurant's concealed corner is an ideal location. Then there's the outdoor terrace and the greater privacy it affords.

Should you need to reserve a table for a party of 8, consider table 50 in the centre of the restaurant, if it hasn't already been booked by one of the top five law firms in the District. And if you're there for discreet people watching (it's okay), opt for the very visible tables of 53 and 54 that put you in the middle of the action.

For complete and utter privacy, Arbor, the private dining room with its own private entrance and exit is amongst the favourite for diplomats and heads of states.

Wherever you choose to sit, enjoy the unobtrusive service of our wait staff, and an exciting menu that embraces the diverse regions of the U.S.
More Four Seasons Stories