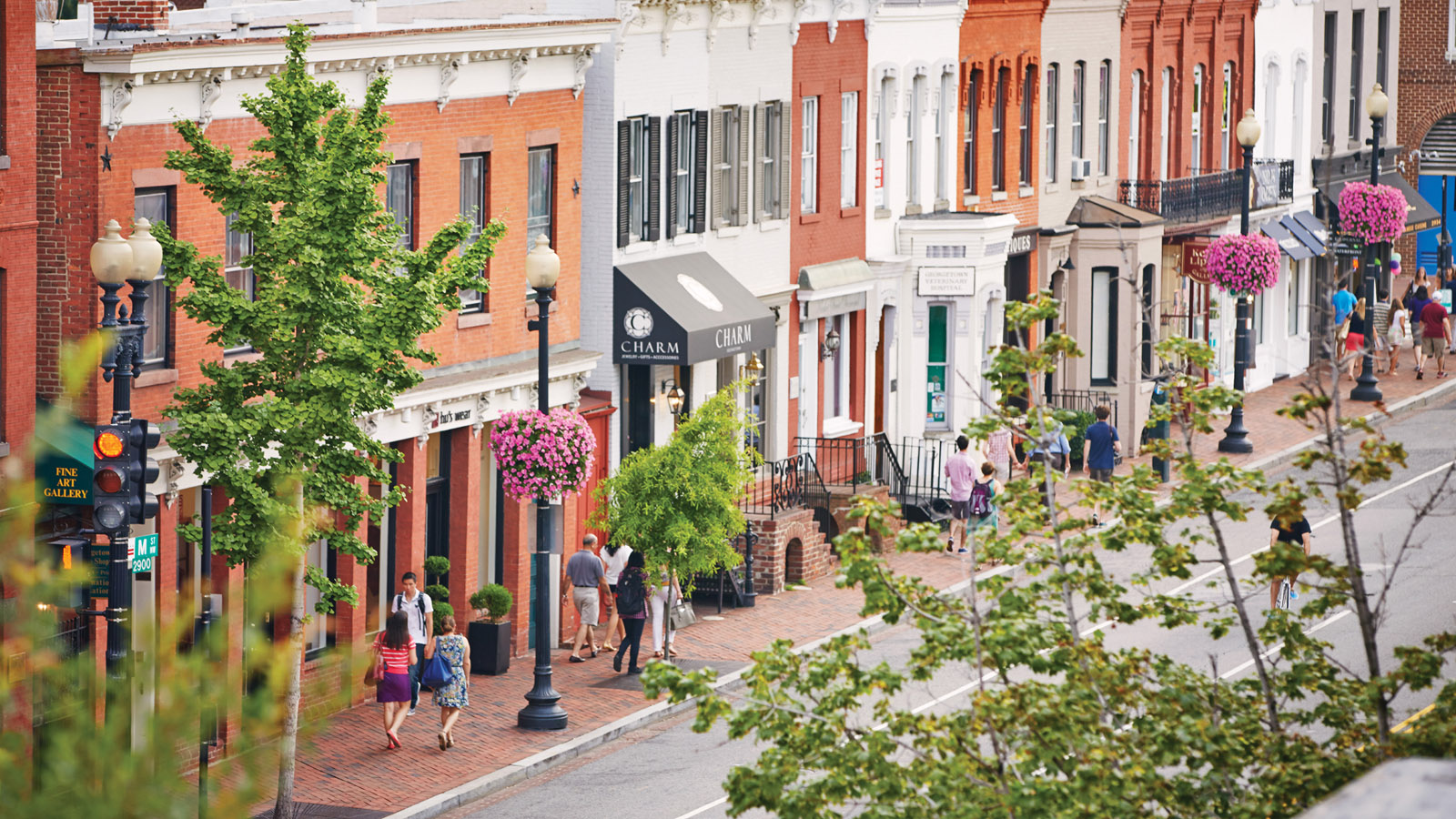 Here in Washington, DC, we're justifiably proud of our city's past, but we also appreciate our vibrant present. This capital city offers hip and stylish restaurants, bars and galleries – just pay a visit to put your finger on the urban pulse of DC.

Consider, for example, the dynamic 14th Street corridor, packed with on-trend restaurants. "For an authentic Greek experience, visit Kapnos, which offers incredible spit-roasted lamb and pig," suggests Head Concierge Javier Loureiro. "Try Estadio for Spanish tapas that would be right at home in Spain; Ghibellina, a Tuscan trattoria serving up the best pizza in DC; and Birch & Barley, which has an amazing beer selection and a popular rooftop bar." (Another insider tip: Indulge in a half-smoke, a spicy hot dog that's our best-loved native fare. Widely available at casual diners and street carts, it's also a new item on the breakfast menu right here at Seasons.)

Other sought-after destinations include the indie rock club The Black Cat (acts include everyone from Arcade Fire to Yo La Tengo) and art galleries such as Hemphill Fine Arts, the Adamson, Curator's Office and the National Portrait Gallery, where you can check out the American Cool exhibit.

Here at the Hotel, we're serving up our own DC Cool, Four Seasons-style. At our luxurious Spa, soothe sore muscles with our unique Cold Stone Massage, which incorporates strategically placed cool white marble stones. At The Lounge at BOURBON STEAK, toast to the future with a cocktail that features specialty ice cubes designed to enhance a drink rather than dilute it (and see expert mixologist Duane Sylvestre in action).

From the hottest tickets in town to the coolest destinations, we've got you covered. And be sure to mention "DC Cool" when you book or check in to receive a complimentary amenity to make your visit just as sweet as it is cool.
More Four Seasons Stories