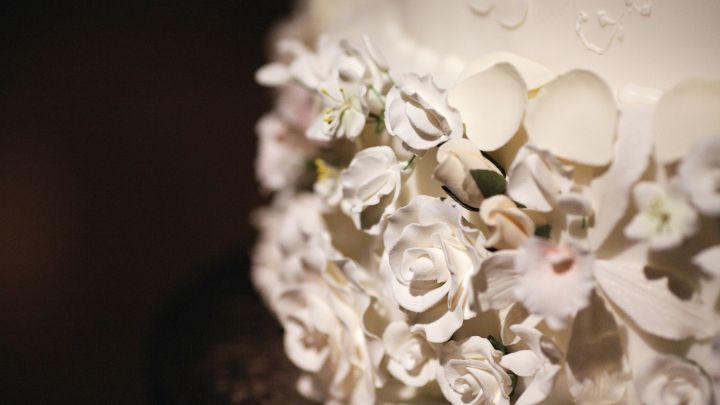 Finally – a wedding cake that actually tastes good. Our talented in-house executive pastry chef can work with you to create an unforgettable customized wedding cake for your special day. From Tahitian vanilla buttercream to lemon satin, the possibilities are infinite. Our wedding specialists also have excellent relationships with many pastry chefs in Toronto.
Milk-chocolate chai mousse, vanilla sponge, Italian buttercream icing
Toasted coconut mousse, key lime vanilla sponge, aged rum buttercream icing
"Strawberries and cream": Grand Mariner-marinated strawberries, Tahitian vanilla custard, white genoise
Caramel chocolate ganache, devil's chocolate sponge soaked in Cognac
Lemon chiffon mousse, fresh blueberries, almond sponge cake
Sponges
Vanilla genoise
Chocolate genoise
Devils chocolate
Banana nut
Carrot cake
Red velvet

Filling Options
Raspberry buttercream
Lemon buttercream
Strawberry buttercream
Raspberry jam
Strawberry jam
Apricot jam
Cream cheese
Nutella cream cheese
Chocolate ganache
Prices start at CAD 6. Menu prices are per person (unless otherwise noted) and exclusive of 13% HST, 12.5% service charge, and 9.5% administration fee. Service charge and administration fee are also subject to 13% HST.

Our culinary team is committed to supporting the use of sustainable and local products.