My Four Seasons
Liloo Alim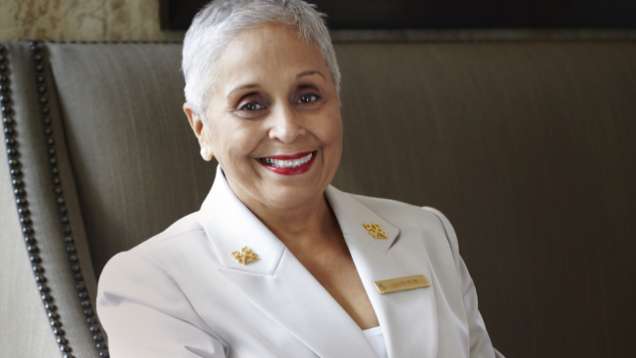 When you arrive at Four Seasons Hotel Toronto, you'll find Chief Concierge Liloo Alim garbed, as always, in a crisp suit. And after you become familiar with her bio, you may wonder why the 30-plus-year Four Seasons veteran isn't also wearing a magician's top hat.

As famous for her determination as she is for her warm smile, Alim helps fulfil thousands of requests every year, using her ingenuity, her enviable contact list, and a staff of eight who work brilliantly together. To even the most interesting of requests, she simply states, "Let me see what I can do for you." Then she moves quickly to, as she likes to say, "start pulling rabbits out of hats."

Sometimes it's as simple as taking a belt off a male staffer in order to help secure the trousers of a forgetful film director in town for a movie premiere. Other requests are staggeringly more difficult. Among Alim's legendary successes was arranging the purchase of a $2 million condo for a valued guest. "He'd short-listed everything he wanted, and the place I found didn't meet much of his criteria, but I knew he would love it. There was a lot at stake for the Hotel, the guest, and my reputation with that one."

Born in India, Alim moved to Canada in 1975, joining the Four Seasons family a few years later. Exemplifying our service ethos with her trademark smile and sense of humour, she made Canadian history as the first woman inducted – within her first year on the job – into the prestigious Les Clefs d'Or (the international association of concierges). These days she's known as the most powerful woman in Toronto – with or without a magic hat.