With landscapes as diverse as the city's multicultural makeup, and cultural offerings that boast the glamour of a global destination while maintaining a modest, local authenticity, Toronto is an easy city to enjoy. To ensure that you make the most of your next trip, we asked Carolina Avaria, Chef Concierge at Four Seasons Hotel Toronto, to share her recommendations for the best things to see and do in Toronto – from where to experience the flourishing art and food scenes to tips for exploring day-trip destinations like Niagara Falls and the Toronto Islands.
Record-setting landmarks
From the moment you arrive in Toronto, your eye will be drawn to a soaring, futuristic structure decorating the city's skyline. The CN Tower, a continuous hexagonal concrete column interrupted only by two circular observation levels. Ascend by high-speed elevator to the tower's LookOut level to check out the views from the Glass Floor and the Outdoor Sky Terrace. If you're feeling adventurous, partake in the EdgeWalk, the world's highest full-circle, hands-free walk at 356 metres (1,168 feet) above the ground. Thirty-plus storeys up in the SkyPod, you can see as far as 160 kilometres (100 miles) on a clear day, offering remarkable views of Niagara Falls and Rochester, New York.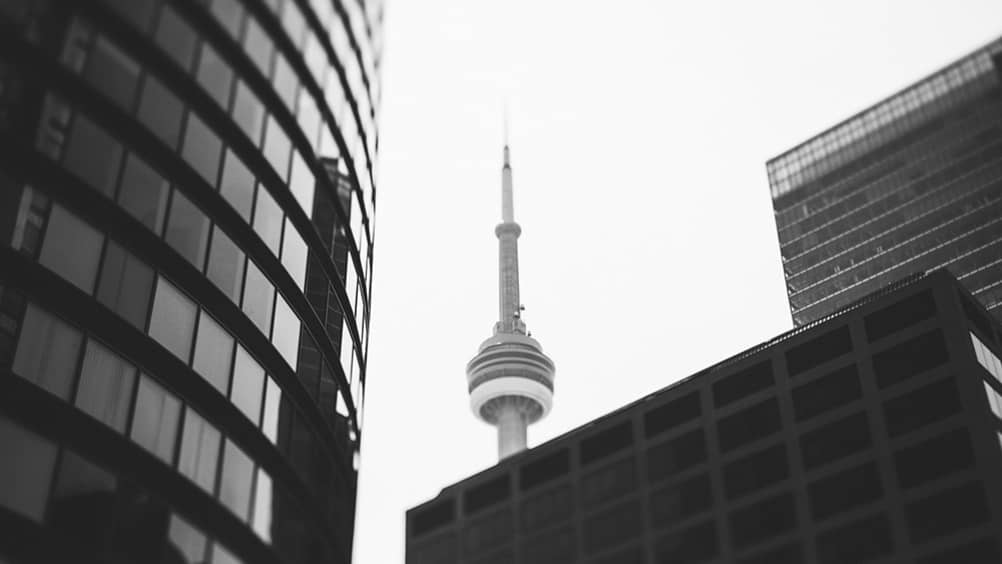 Photography Giorgio Fochesato
From the tower, you'll have no trouble spotting nearby Ripley's Aquarium of Canada, the largest indoor aquarium in the country. Home to more than 16,000 marine animals, the aquarium also boasts 100 interactive exhibits, including dive shows, touch tanks and a discovery centre where you can get your hands wet.
Neighbourhood watch
Devote a few hours to explore the vibrant neighbourhoods of Kensington Market and nearby Chinatown. Grab a coffee at the Market location of I Deal Coffee, a local roaster specializing in fair trade organic beans, and peruse the area's unique shops and galleries—many of which are known for their standout selection of vintage clothing and accessories. Walk to Chinatown in time for a dim sum lunch at Rol San, or indulge in pan-fried dumplings at Mother's Dumplings.
Closer to the Inner Harbour, Toronto's Distillery Historic District is also worthy of a walking tour. Here, 47 Victorian industrial buildings—once known as Gooderham & Worts Distillery—have been refurbished to house one-of-a-kind boutiques, galleries, restaurants, cafés and performance theatres.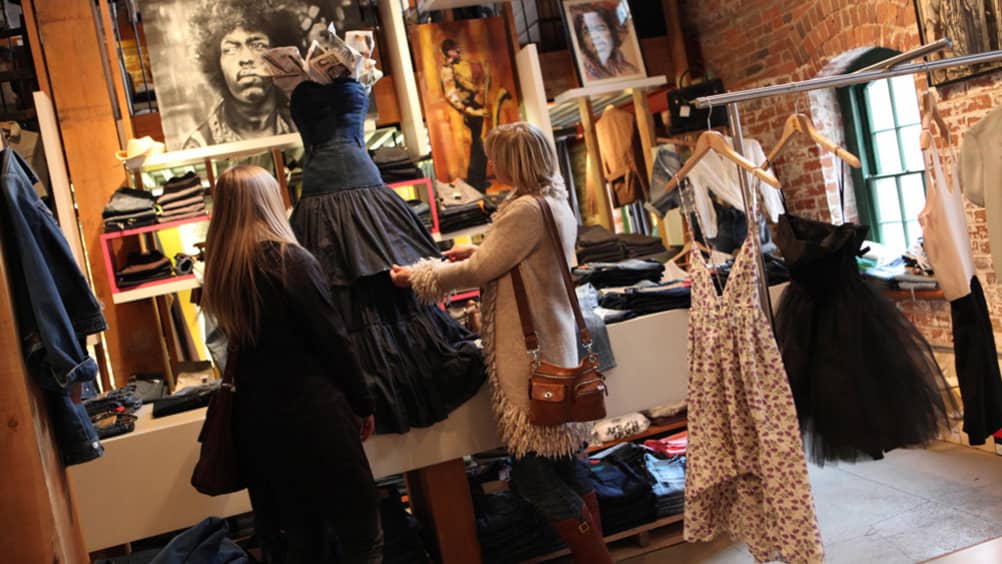 Photography courtesy The Distillery Historic District
Arts and culture in Toronto
Nearby on Lake Ontario, Harbourfront Centre buzzes with activity year round. Events at the arts complex include the avant-garde theatre and dance performance series World Stage, the globally inspired dance series NextSteps, and the hugely popular International Festival of Authors. Visit The Power Plant—Canada's leading public gallery—to see an inspiring collection of contemporary visual art.
To fully explore Canada's creative heritage, art enthusiasts should also venture outside the city limits to the McMichael Canadian Art Collection, located in the village of Kleinberg (about a 45-minute drive from the Hotel). With more than 13 exhibition galleries of work from Canadian artists—Inuit, the renowned Group of Seven and more—the McMichael collection is a unique cultural experience in the heart of the rolling Humber River Valley. Picturesque hiking trails and paths situated throughout the surrounding 40 hectares (100 acres) lead to more visual treasures, including a sculpture garden.
An island tour
Board a ferry to cross the inner harbour and arrive at the Toronto Islands. Rent a bike and spend the afternoon exploring the islands' many scenic trails and bridges. If you're travelling with young children, visit the Centreville Amusement Park, or take older kids to have a picnic lunch in a park or on a beach.
Wine and waterfalls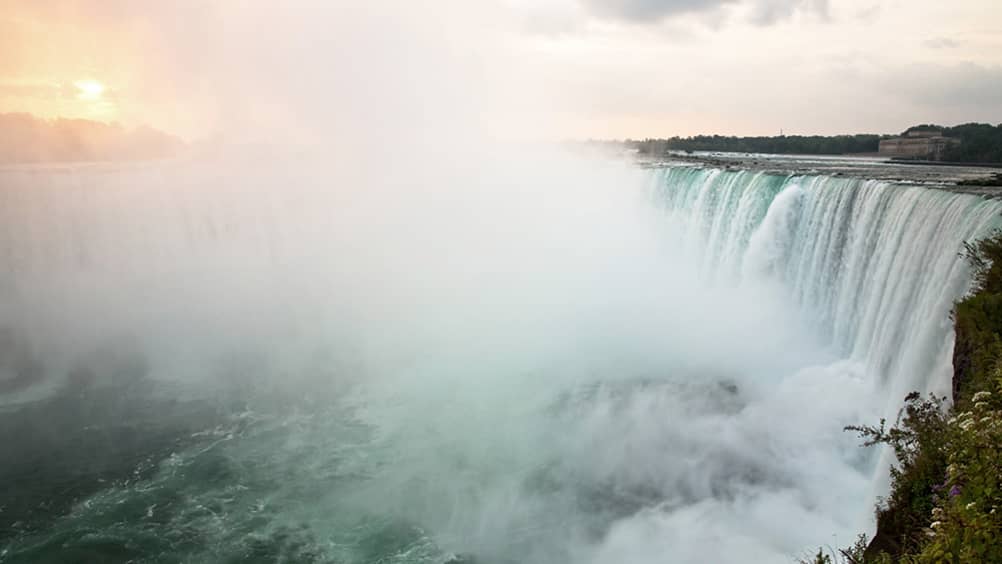 Less than two hours from the Hotel, the beautiful Niagara Peninsula is the perfect destination for a day trip. Put on a poncho and admire the awe-inspiring Niagara Falls during a Hornblower boat tour, or stay dry on a lookout point like Queen Victoria Park.
In the afternoon, drive a few minutes north to picturesque Niagara-on-the-Lake—a preserved 19th-century village and one of Canada's top food and wine destinations. You'll find unique boutiques, quaint cafés and fine dining establishments to explore, as well as nearly 30 vineyards where you can sip and sample the best of Ontario wine country
Food and drink in Toronto
Dig into Toronto's eclectic food scene at Edulis, where you'll enjoy a rustic, French- and Spanish-inspired feast thanks to the globetrotting husband and wife team of Michael Caballo and Tobey Nemeth. The menu here changes seasonally—if you are lucky, you'll have a chance to order from the eight-course truffle menu—but fresh, seasonal ingredients and a cosy setting come standard.
Head to the Hotel's glamorous d|bar for a post-dinner drink and order a pour from Café Boulud's 350-label wine list or one of the craft beers on tap. Handcrafted cocktails featuring artisanal spirits are also on the menu; the Yorkville Affair, for example, mixes rose infused gin with rose petals, elderflower liqueur and white cranberry.
Photography courtesy Four Seasons Hotels and Resorts
Local shopping
A stay in the heart of Bloor-Yorkville means that some of the city's best shopping is right at your feet. Dessa, a local favourite for stylish accessories, sits just steps from the Hotel, while global brands like Burberry, Prada, Chanel, Gucci, Louis Vuitton, Hermes, Tiffany & Co. and Cartier decorate nearby Bloor Street.
You'll also find Holt Renfrew, the iconic retailer known for launching young Canadian designers and stocking well-known names like Alexander McQueen and Stella McCartney. Harry Rosen, a venerable emporium of men's clothing, is the place for bespoke tailoring on Bloor Street. Visit this flagship location to have a suit—a traditional look or a more à la mode design—hand-sewn to your exact specifications and measurements.
A perfect day in Toronto
Start at the St. Lawrence Market, treasured for its local produce, before boarding a ferry to cross the harbour and arrive at the Toronto Islands. Spend the afternoon exploring before you head back to the mainland in time to enjoy a sunset brew on the lakefront patio at Against the Grain Urban Tavern. Then visit Little Italy on College Street or the edgier West Queen West for dinner and your choice of nightlife.
Four Seasons Hotel Toronto