Embrace a European-inspired summer at Four Seasons Hotel at The Surf Club, an oceanfront emblem in Miami's Northern Beaches where imaginations run free, and unique offerings are an everyday experience. Soak in the sunlight lounging in our poolside cabanas, experience musical nights, or immerse yourself in the Italian traditions of our coffee bar, pizzaiolo and gelato cart.
Amenities with Summer Style
Lido Restaurant at The Surf Club

Evoking the leisurely lifestyle of an Italian summer, Lido Restaurant at The Surf Club, led by Chef Michael White, celebrates its place as the best oceanfront dining experience in the Miami Beaches. This summer, be welcomed with a Limoncello tasting experience for dinner, and on Sundays, stop in for our brunch – an exquisite collection of seasonal classics, live music and specialty brunch cocktails.

The Surf Club's Famed Cabana Row

From our specially crafted summer menu, savour light canapés and frutti di mare delivered directly to your private cabana, as well as fun board games for all to enjoy. The Surf Club cabanas are your place to lounge, laugh and dine alongside our serene pools.

At our storied bar, you'll immediately sense the glamour and elegance of The Surf Club's original heyday in the 1930s while sipping cocktails and champagne. It's the ideal summer setting for a sunset aperitivo and live music.

A light-dappled sanctuary offering world-class spa treatments along with hamman, steam and sauna experiences, The Spa at The Surf Club is the place to be for a break from the sun.

Enjoy a wellness way of life with our summer fitness offerings, from bliss yoga and mat Pilates to AquaFit and PHIT workouts.

Located within The Surf Club, plan an evening at Chef Thomas Keller's The Surf Club Restaurant, recently awarded one star following the Michelin Guide's inaugural release in Florida. With a total of seven Michelin-starred establishments to his name, Chef Keller is the most honored American chef by Michelin Guide.

Poolside at The Surf Club is an experience in itself. Picture glistening swimming pools amid a dreamy landscape of coconut palms and sea grape trees, as Four Seasons hospitality comes directly to you.

Just steps away from the pools and beach, Winston's is your place for an al fresco lunch with seasonal summer flavours.
Crafted Summer Experiences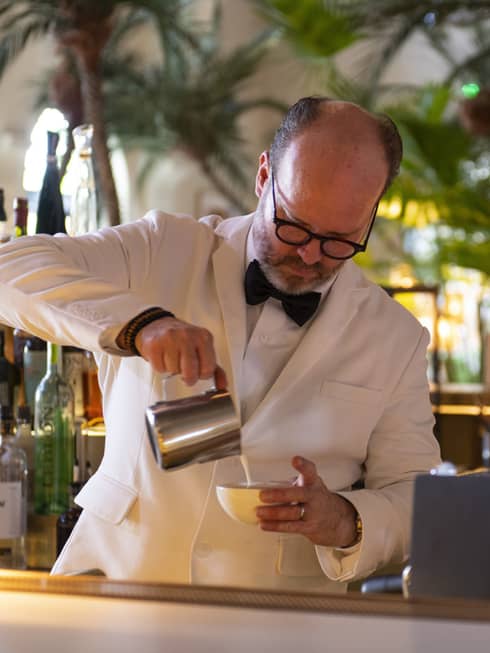 Coffee Bar at The Champagne Bar
For a coffee bar concept rooted in the southern European morning ritual of going to the "bar" for a quick caffè, perhaps something to eat and a brief chat, head to The Champagne Bar for freshly made coffees by Armando, our head barista.
Gelato Cart
No summer would be complete without sweet treats. The Surf Club's authentic gelato cart offers the creamiest and tastiest Italian gelato to enjoy poolside.
Beach Sunset Picnics
Spend the last sunlight hours with a private sunset beach picnic, enjoying fresh fruits, savoury canapés and rosé.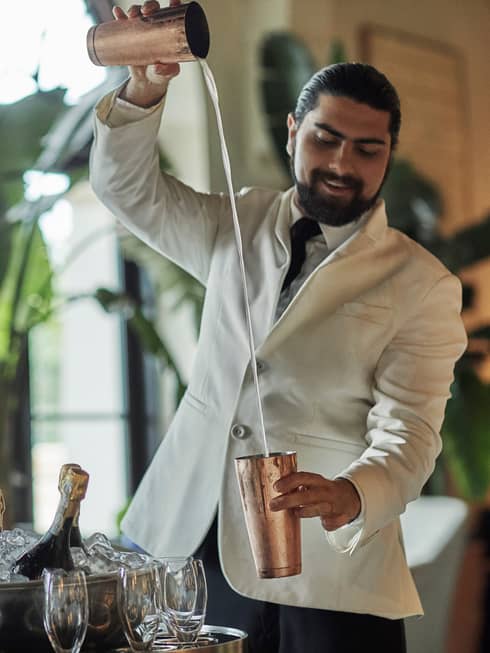 Crafted Cocktail Trolley
Wherever you are seated in our trolley setting, our expert cocktail baristas will come to you to create a drink that is uniquely yours. Whether you prefer spirits that are smoky, dry or sweet, our team will be sure to capture the essence of your specific taste.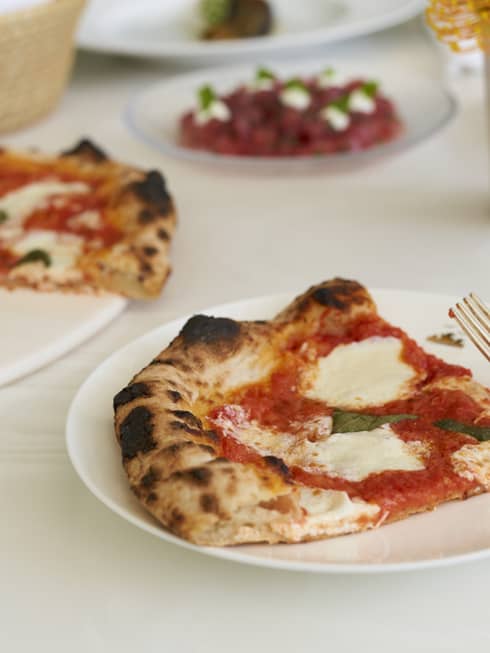 The Art of Pizza
Romeo, our in-house Lido Restaurant pizzaiolo, crafts authentic Neapolitan pizzas known for being tender and fragrant, just like those back in his hometown of Napoli. Enjoy his creations daily at Lido Restaurant or nightly at The Champagne Bar.