My Four Seasons
Swimming in Luxury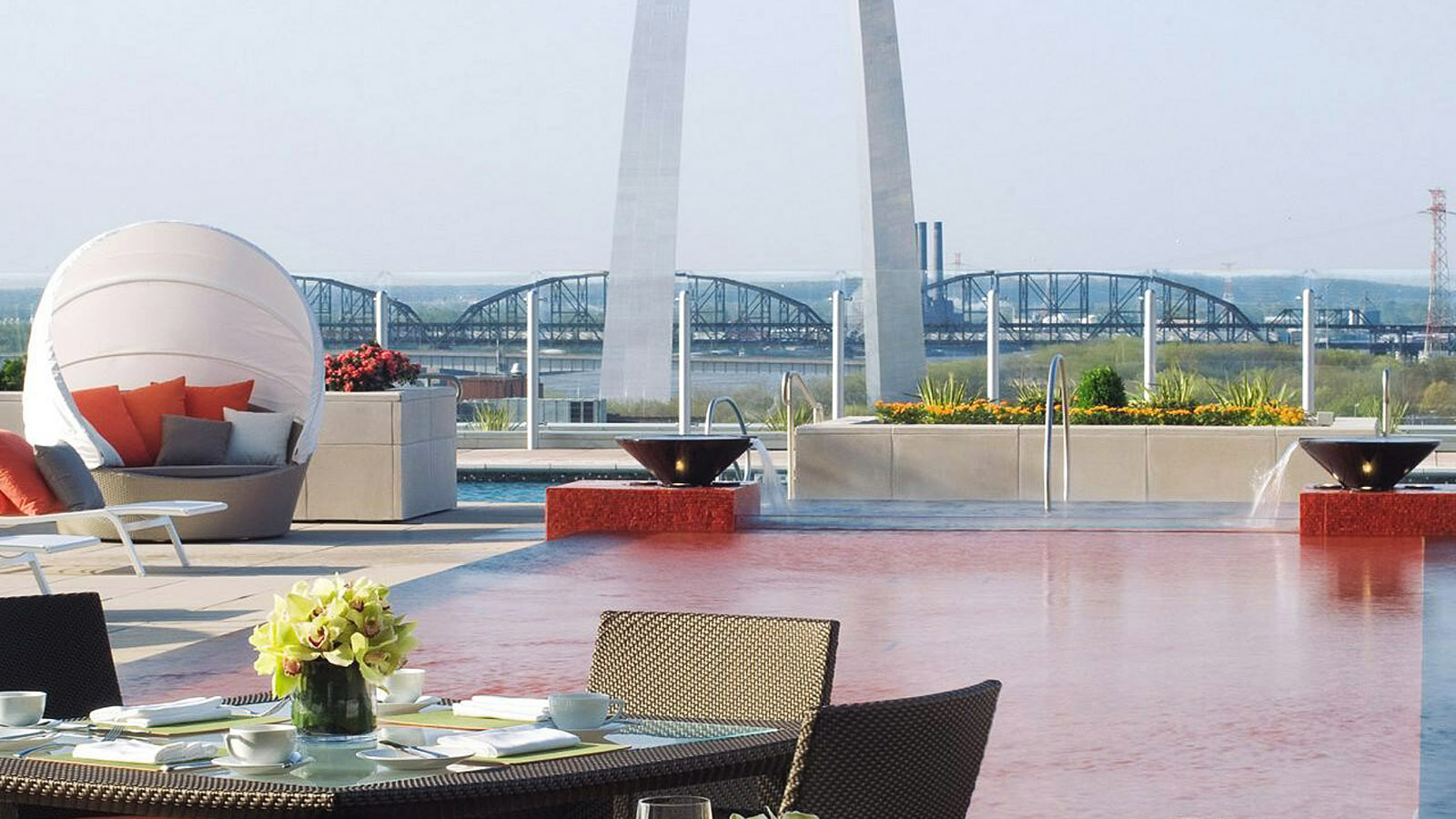 As you step onto the Sky Terrace at Four Seasons Hotel St. Louis, you'll be forgiven if you suddenly imagine you're in Miami, particularly with 25,000 square feet (7620 square metres) of lushly landscaped, resort-style splendour before you. The towering Gateway Arch that dominates the skyline serves to remind you otherwise.

Found eight storeys high, the Sky Terrace is the chic destination for urban sun seekers and urbane water lovers alike. A modernist reflecting pool stretches forth, with a shimmering crimson-tiled floor seemingly inspired by the richness of St. Louis' brick architecture. Sleek loungers and round sunbeds with attached umbrellas are thoughtfully provided.

If you're planning an all-day getaway, tuck into one of seven cabanas and be transported to your own private oasis. Rented from sunrise to sunset, cabanas include mini refrigerators, ceiling fans, flat-panel TVs, fresh fruit skewers and wireless Internet access.

Up for a swim? A full-sized pool beckons. Or enjoy a soak in the hot tub. For young water fanatics, there's our Sprayground, a zero-depth play area of sprayers and lights for enthusiastic splashing in the sky. Comfortable seating with excellent lines of sight is available for attentive parents wishing to sit sentinel.

In-between dips and poolside drinks, consider a spa treatment in the comfort of your chaise lounge. All therapies include cooling cucumbers for the eyes, a refreshingly chilled oshibori towel, and lavender aromatherapy.

Stay on for a shimmering sunset, or return in the evening for wide-open views of the city's nightscape. Claim one of many oversized club chairs surrounding the green mosaic, fire-spewing fountain and enjoy an impeccably-mixed cocktail, a savoury side of truffle parmesan chips with spicy rémoulade, and elevated luxury as only Four Seasons can provide.

more four seasons stories