Services & Amenities
Couples at Four Seasons
For your romantic Bay Area getaway, Four Seasons Hotel Silicon Valley offers endless ways to connect
From a couples massage to a stroll down tree-lined University Avenue, Silicon Valley is the perfect escape to connect with the one you love.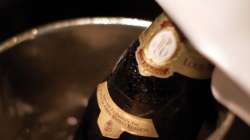 Romantic amenities
From chocolate-covered strawberries to champagne and more, welcome amenities make for a romantic start to your couple's getaway! To arrange for a welcome amenity to be waiting in your room upon arrival, contact Reservations.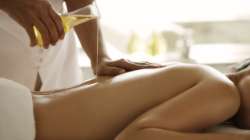 Relax and Rejuvenate
Enjoy an intimate and romantic massage for two in the privacy of your guest room or one of our treatment rooms at the Spa. Speak to our Concierge for more details.
Romantic Dinner
Tuck yourself away in a booth among "Lover's Lane" at Quattro and indulge in sensual Italian delicacies. For reservations, speak to our Concierge.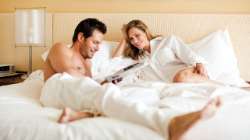 Bed and Breakfast
Clear your morning schedule for a romantic breakfast menu designed to indulge the senses and inspire a lazy, playful morning spent in the comfort of a legendary Four Seasons Signature bed. For more information, speak to our Concierge.
OASIS HOURS
Escape to an oasis in the sky with adult-only Oasis Hours at the rooftop pool. Leisurely lounge in a private cabana from 4:00 pm - 10:00 pm while sipping on refreshing cocktails, and allow the serene sounds of the tranquil water wall to rekindle the romance.