Over the last 40 years, California's Silicon Valley has revolutionized the way our world works, learns and plays—with the Internet and cyberspace, smart phones and tablet devices, Facebook and YouTube. During that span, the region, which includes the Santa Clara Valley and the southern end of the San Francisco Peninsula, has become a leading business travel destination. But it has also morphed into a good place to take children, on a work trip that spills into a weekend or even a dedicated family vacation. If you can tear the kids away from the high-rise views and outdoor swimming pool, you'll find family-friendly attractions within easy reach of Four Seasons Hotel Silicon Valley at East Palo Alto. Here are six places where kids can make the most of their visit to the world's high-tech capital.
Chug through the lush confines of Vasona Park and Oak Meadow Park in Los Gatos on the historic Billy Jones Wildcat Railroad. Built in 1905, the miniature steam locomotive called the "2 Spot" was rescued and restored by local farmer and former train engineer Billy Jones. It pulls a string of open-air carriages around a mile-long circuit of the parklands. The big green space also includes the Mason Carousel (built in 1910) and the 10-mile (16-kilometre) Los Gatos Creek biking and hiking trail.
From the abacus to Atari and beyond, this incredible collection in Mountain View is dedicated to the machines that changed our lives and the people who invented them. Kids flock to the robots and video game gallery, where they can play Pong on a giant screen next to the first-ever Pong prototype. Other highlights include an oversize Victorian-era automated calculator called the Babbage Difference Engine and a 1969 Neiman-Marcus kitchen computer with futuristic appeal.


Apple fanatics can trace the life and innovations of Apple co-founder Steve Jobs, and there are special events for kids including an all-day "hackathon" workshop and party. Afterwards, stroll around the nearby Googleplex (world headquarters of the cyberspace giant) with its colourful employee bikes, beach volleyball court and Android lawn statues.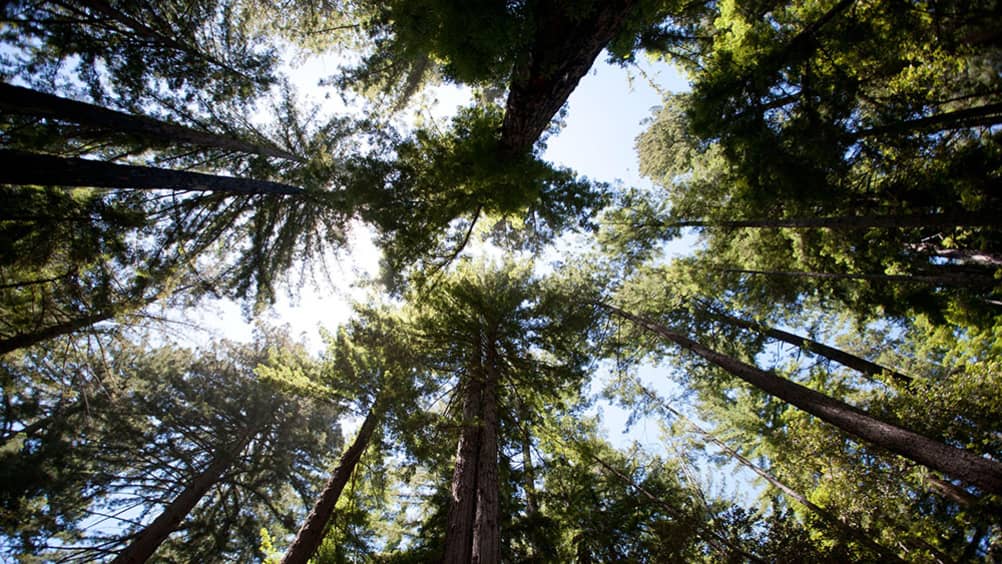 Photography ZUMA Press Inc / Alamy Stock Photo
Drive about an hour south from the Hotel to California's oldest state park, which sprawls across 18,000 acres (7,284 hectares) of the Santa Cruz Mountains near Silicon Valley. Big Basin boasts more than 80 miles (128 kilometres) of trails through old-growth forest where some of the trees reach close to 300 feet (91 metres) in height. Kid-friendly activities include ranger-led walks and campfire talks, owl pellet dissection and astronomy nights, as well as a Nature Club for children ages 3–6 and Junior Ranger Program for ages 7–12. Campsites are available for those who want to sleep amid the leafy giants. Elsewhere in the Santa Cruz range, Mount Hermon Adventures offers a two-hour redwood canopy tour with six zip lines and two sky bridges perched 150 feet (46 metres) up in the trees.
If you think eccentricity is new to Silicon Valley, visit the weird and wonderful Winchester Mystery House in San Jose. Built between 1884 and 1922 by Sarah Winchester, the 160-room mansion is one of California's most celebrated haunted houses and a monument to quirky architectural innovation. Secret passages, doors that lead to nowhere, spiderweb windows and miniature zigzag staircases are kid favourites. Among the stops on the one-hour guided tour is a seance parlour, where Winchester is said to have communicated with spirits, and rooms that were abandoned (and never repaired) after the 1906 earthquake. Special events range from Friday the 13th after-dark flashlight tours to pre-Halloween Fright Nights (recommended for kids over the age of 13).
A moon rock retrieved by the Apollo 15 astronauts and a vintage Mercury space capsule are among the artefacts inside the tent-like NASA Ames Research Center at Moffett Field in nearby San Jose. Mars rover footage and a simulated space flight through the Milky Way are shown on the large high-definition screen inside the Immersive Theater. A space station mock-up shows what it might be like to live in outer space, while daily staff-led programmes give kids a chance to learn more about our own solar system and the stars beyond.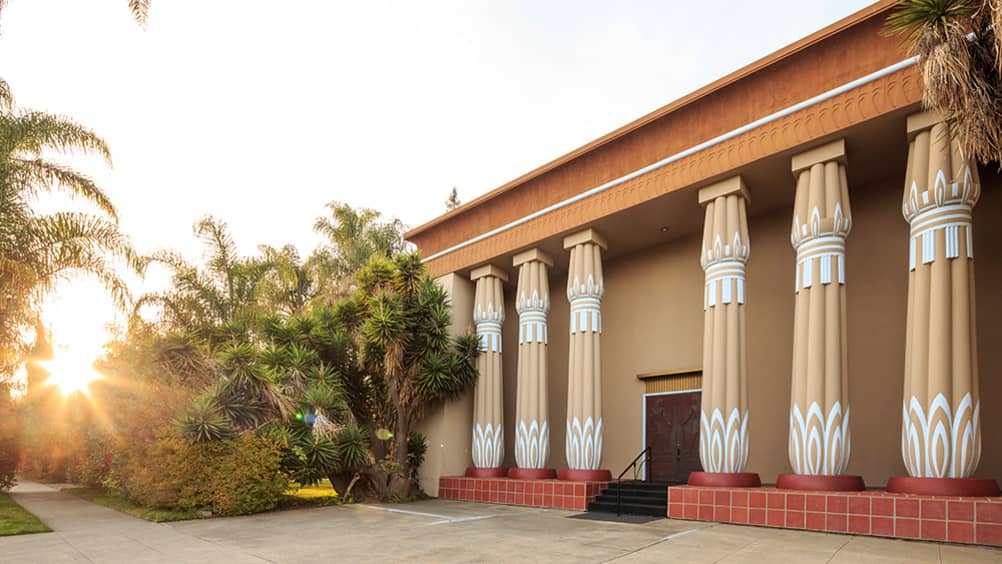 Photography SiliconValleyStock / Alamy Stock Photo
Make like Indiana Jones at the Rosicrucian Egyptian Museum near downtown San Jose. Arranged inside a building inspired by Egypt's Temple of Amun at Karnak is the largest collection of ancient Egyptian artefacts west of Chicago. There are mummies galore, from a young girl named Sherit to cats, falcons, monkeys and even a giant bull. Elsewhere are exhibits on ancient board games and cosmetics, replicas of the Rosetta Stone and King Tut's golden coffin, and scale models of famous temples and pyramids. The highlight is descending into a reproduction of an underground tomb, covered in intricate hieroglyphics that reflect both daily life in ancient Egypt and the many half-animal, half-human deities.
Four Seasons Hotel Silicon Valley