One of China's economic powerhouses, Shenzhen is a hub of creativity and design just waiting to be explored. To ensure you make the most of your next trip, we asked Chef Concierge Robert Huang of Four Seasons Hotel Shenzhen to share his recommendations for the best things to see and do in the city – from touring landmarks both ancient and modern to teeing off at the world's largest golf facility.
OCT Harbour
Covering 1.25 million square metres (13.5 million square feet) in Shenzhen's central business district, OCT Harbour is the city's largest entertainment destination and home to many of China's firsts, including the first international waterfront shopping complex and the first large-scale multimedia water-show theatre.
Themed bars and world-class restaurants line the streets, making the Harbour a hot spot for nightlife. Every year, people flock here for events like the OCT Dragon Boat Festival and the OCT Harbour International Music Festival. The area is also home to two urban ecological preserves: OCT Wetland and Coco Beach.
Arts and culture in Shenzhen
It's no wonder Shenzhen was named a UNESCO City of Design, with its cutting-edge skyscrapers and modern architectural landmarks. The winged-roof Shenzhen Civic Centre houses Shenzhen Museum with exhibits that contain more than 20,000 cultural relics chronicling China's history.
To dip further into the arts, peruse the nine exhibition halls at Guan Shanyue Art Museum, named for a 20th-century traditional Chinese painter. This national museum carries out dual missions of education and research, and its 1,800-piece contemporary art collection was selected based on academic value.
Shenzhen's vibrant local arts scene is best showcased at OCT-LOFT Creative Culture Park, where local designers and avant-garde artists display their work daily, and where regular events such as art markets and shows take place. For the performing arts, the Shenzhen Concert Hall, Shenzhen Grand Theatre and Shenzhen Poly Theatre are top venues in the city as well as architectural marvels.
The enormous Shenzhen Library, a stunning example of the city's modern aesthetic, holds more than 4 million books and welcomes thousands of visitors daily. Both the Dayun Centre and the Shenzhen Bay Sport Centre host recreation and premier athletic events.
The great outdoors in Shenzhen
Escape Shenzhen's urban buzz with a round of golf at the world's largest golf facility. Each of the dozen 18-hole courses at Mission Hills was designed by one of the sport's legends, such as Jack Nicklaus, Ernie Els and Vijay Singh, so it's only fitting that that the complex also plays host to some of the world's biggest golf tournaments. For something closer to town, book a tee time at one of China's oldest courses, Shenzhen Golf Club—a pleasant oasis surrounded by skyscrapers in the heart of the Futian district.
If you want to stash the clubs, retreat to Shenzhen Fairy Lake Botanical Garden, home to 588 hectares (1,453 acres) of lush vegetation and an exhibition hall that houses more than 70,000 different plant species. Or observe the birds at Mangrove Seaside Ecology Park, a nature reserve for the Mangrove forest set against Shenzhen Bay.
A trip into Shenzhen history
Turn back the hands of time with a visit to the city's ancient landmarks. Built in the early 15th century, Chiwan Tianhou Temple is one of China's grandest, honouring Tian Hao, the goddess of heaven, believed to guard sailors and fishermen.
Culture and history come together at the Hakka Folk Custom Museum, the largest and best-preserved group of dwellings of the Hakka people, who are believed to have originated in an area along the Huang He river valley. Resembling a fortress, the construction comprises a protective wall, four guard towers, a watchtower and 179 residences.
More ancient structures populate the boundaries of Shenzhen in Xin'an (Nantou) Ancient City and Dapeng Fortress, both of which date back to the Ming dynasty.
Thrills for all ages
Whether you're travelling with kids or simply seeking adventure, Shenzhen's theme parks promise plenty of fun. Visit one of nine themed areas at Happy Valley, an enormous park with nearly 100 exciting games and rides plus evening entertainment such as acrobatic performances and magic shows.
Travel the globe in a day at Window of the World, where you can see vivid replicas of some of the world's most notable landmarks, like the Eiffel Tower and the Leaning Tower of Pisa. At Splendid China Folk Village, you'll visit models of China's attractions in a garden setting. Give the kids an afternoon of play and adventure at Fundo Park or Legoland, with many locations throughout the city.
Shopping in Shenzhen
No shopping trip here is complete without a visit to The MixC mall, Shenzhen's largest shopping mall. The massive centre is home to six floors of designer brands such as Louis Vuitton, Gucci and Cartier, as well as the city's largest movie cinema, an ice-skating rink, and a slew of cafés and dining spots.
Elsewhere, more than 200 international fashion, jewellery and home goods brands are available at Coco Park shopping mall. Find something dazzling at Shuibei Jewellery Park, 570,000 square metres (5,597,233 square feet) of stalls and stores where more than 500 vendors sell precious stones and gems.
If you're tech-savvy, venture to one of the world's largest electronic markets, Huaqiangbei. Art collectors might gravitate to the Yizhan Center, with items ranging from home décor to fine antiques to ceramic glassware, or Dafen Oil Painting Village, where talented artists sell recreations of some of history's most famous pieces.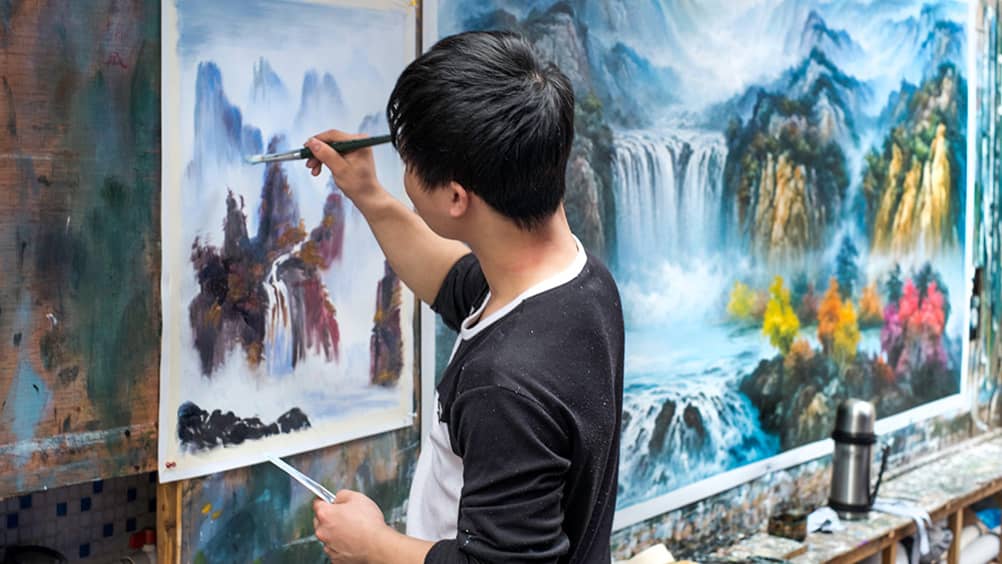 Photography Jayne Russell / Alamy Stock Photo
Find souvenirs along Dongmen Pedestrian Street, or venture instead to Luohu Commercial Centre, where clothes and accessories are just the beginning of the diverse inventory.
Shenzhen culinary experiences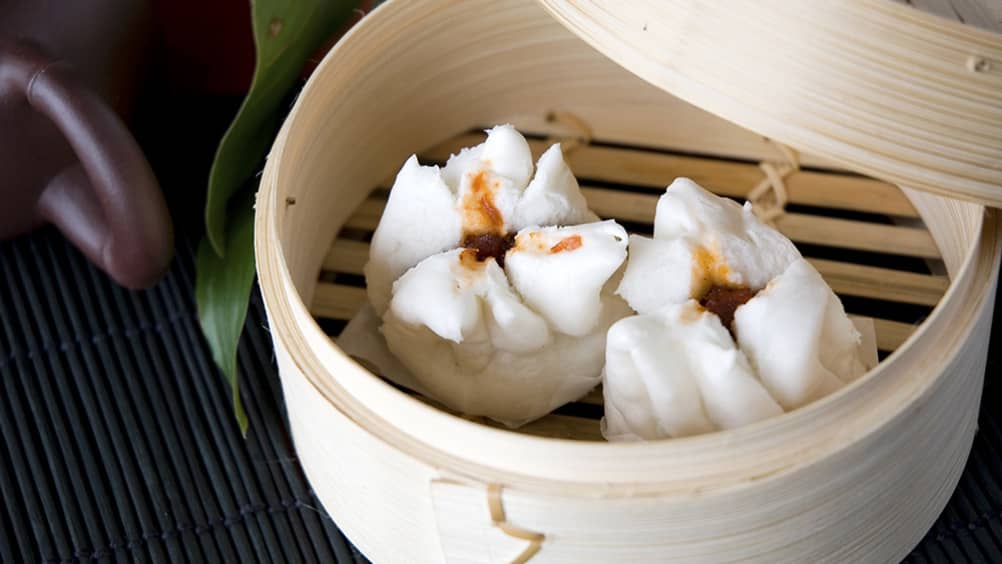 When it comes to Cantonese cuisine, the most important concept is the preservation of natural flavours. Unwind with an afternoon tea session or an evening craft cocktail at Yi Bar & Lounge, or savour traditional Cantonese meals made from the finest ingredients at Zhuo Yue Xuan.
At local favourite OCT Portofino Laurel Restaurant, enjoy relaxing on the waterfront as you indulge in lunch with Thai and Cantonese influences. Finish with a glass of wine from the restaurant's wine cellar, expertly stocked with French, Australian and Chilean wines.
For fine dining, go to Lei Garden, known for its innovative cuisine. And Sheng Ji is easily one of the city's most popular spots, famous for quality Cantonese and seafood specialty dishes such as shrimp dumplings and Huangsha clams.
A perfect day in Shenzhen
Start the morning with a visit to Splendid China Folk Village to get a panoramic view of the country in just a few hours. Next, head to OCT for lunch at Laurel Restaurant, with a landscape platform over the lakeshore. Enjoy the warm sunshine and delicious, traditional Cantonese cuisine in the restaurant's outdoor dining area.
Spend the afternoon at OCT-LOFT, where Shenzhen's creative artists and fashion icons come to be inspired and to share their ideas. Explore and enjoy the charm of contemporary arts, or take a break with a mug of beer or a cup of coffee.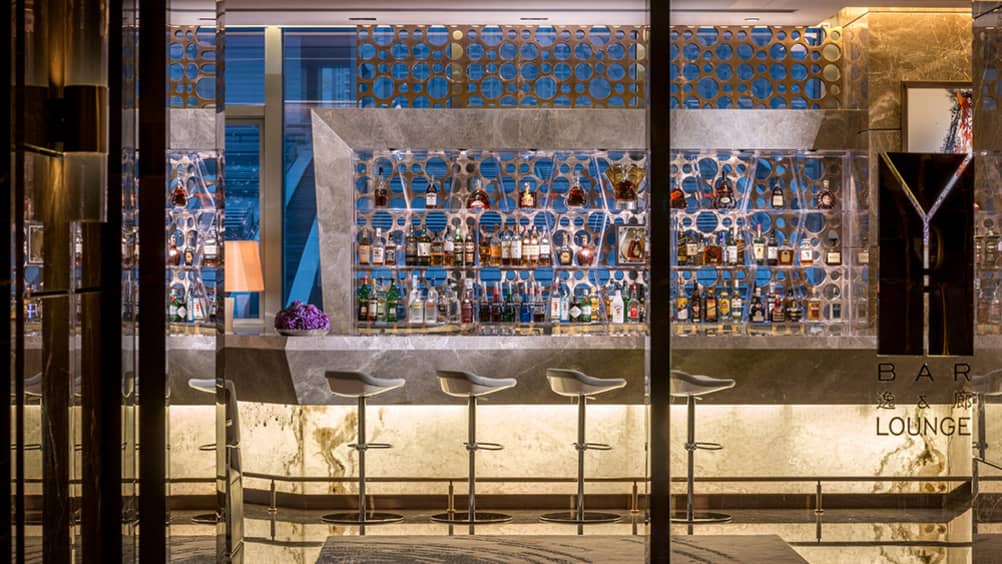 Photography courtesy Four Seasons Hotels and Resorts
In the evening, take in the lively scene and enjoy Moët & Chandon Champagne at the Hotel's Yi Bar & Lounge, followed by an amazing Pan-Asian dinner at FOO.
Four Seasons Hotel Shenzhen