Function Rooms
Escala Garden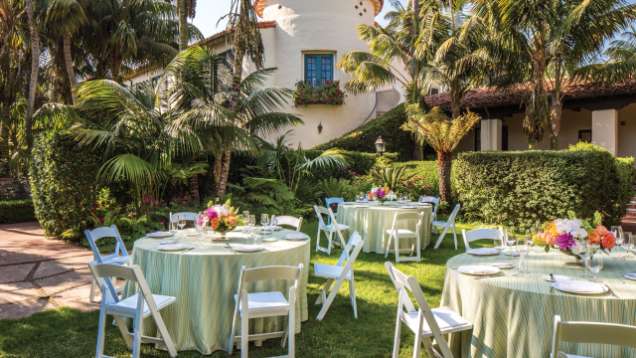 A lovely outdoor courtyard ideal for wedding ceremonies or garden receptions.
Bountiful Botanicals
Marvel at exotic vegetation and flowers in this private outdoor courtyard.
Intimate Ambiance
Add an air of romance to your event with the Resort's signature spiral staircase serving as a backdrop.
Making Memories
Share your special event with up to 150 people and create happy memories to last a lifetime.
Seating
Theatre
Reception
Banquet rounds

120
120
100

Room Features
In case of inclement weather we would suggest a portion of La Veranda as an alternate location.

Location
CENTRALLY LOCATED IN THE RESORT
Size
Area
Dimensions

149 m2 (1600 sq.ft.)
12.2 x 12.2 m (40 x 40 ft.)