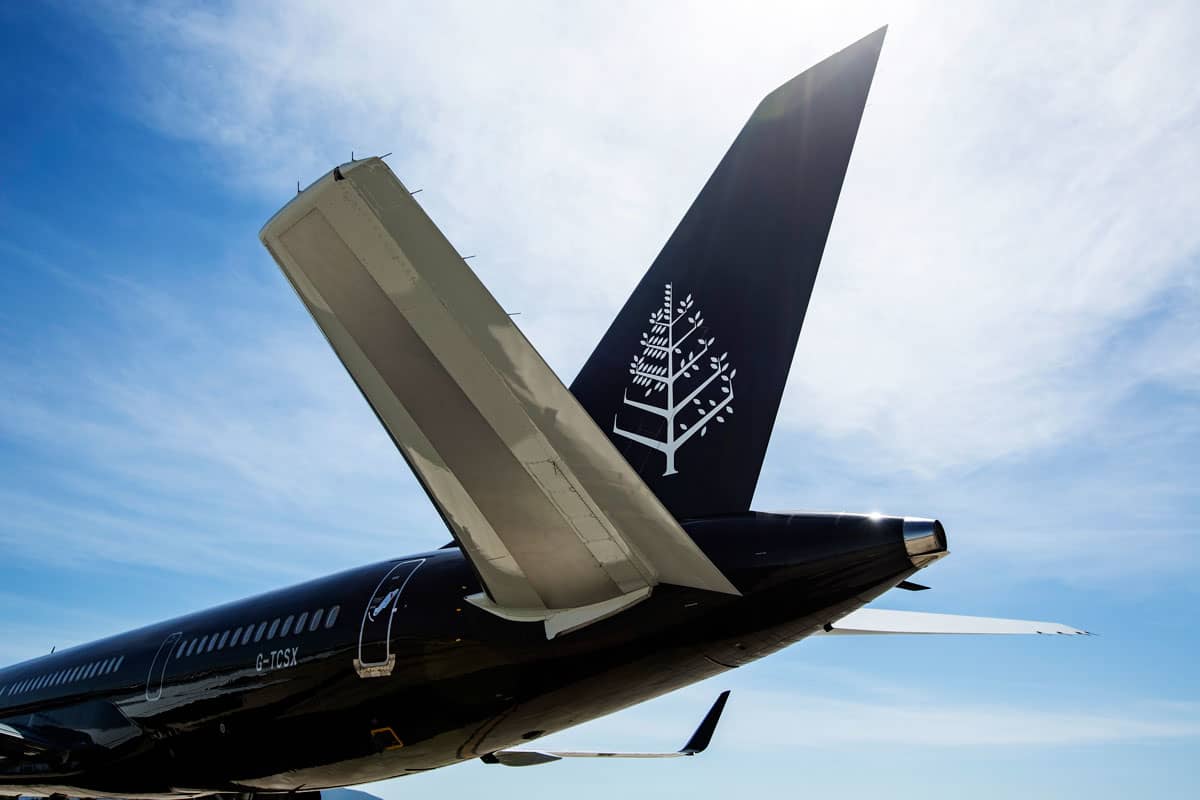 In a sea of silver and white airplanes, it's hard not to notice the sleek black jet emblazoned with the Four Seasons logo as it comes in for a landing. As the hotel industry's first fully branded jet, our completely refurbished Boeing 757 has been customized from nose to tail, allowing us to offer you a unique luxury travel experience at 40,000 feet.
DESIGNED FOR COMFORT
Our Jet's custom interiors are designed to match the high standard of style found throughout our hotels and resorts. It's elegant and practical, comfortable and chic. And, just as with our rooms on the ground, the beauty here lies in the thoughtful details.
"The jet was indescribable. It was beautiful and spacious and I loved the attention to detail. Even charter jets seem not up to par after this experience. Thank you, Four Seasons, for reconfiguring this jet!"
-Sandra B., 2015 Four Seasons Private Jet traveller
Every element of the aircraft has been reimagined with our guests in mind, beginning with the remarkably spacious interior. With only 52 seats arranged 2x2, each passenger is provided with a generous 6.5 feet (2 metres) of personal space. Handcrafted in Italy and designed exclusively for Four Seasons, the soft leather seats can recline to a fully flat position, and each one is outfitted with a Mongolian cashmere blanket. Crisp white linens and goose-down pillows are readily provided for those wanting to sleep between destinations.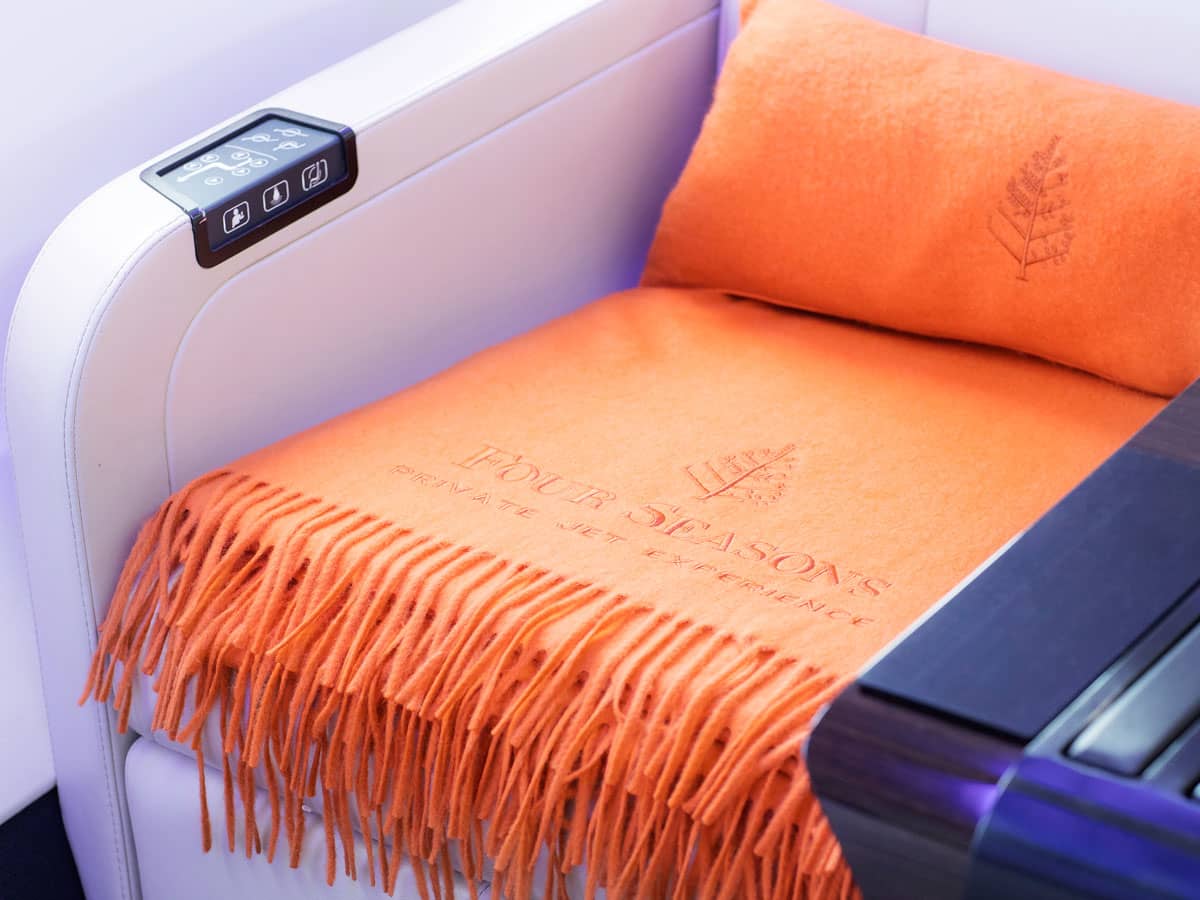 Innovative designs and luxe finishes – from the handmade carpet to the custom ottomans – not only set the tone for your journey, they also make circling the globe as comfortable as possible. And with one crew member to every six passengers, personalized, attentive service is guaranteed from the moment you step aboard.
CUSTOMIZED IN-FLIGHT AMENITIES
In addition to the built-in creature comforts, you'll also be treated to a number of items that are yours to take home after the journey's end. A leather tote bag designed exclusively for Jet passengers by Ghurka; a leather journal; Four Seasons slippers, baseball cap and compression socks; and a custom-designed amenity kit featuring high-end products are yours to keep, as are the Bose noise-cancelling headphones.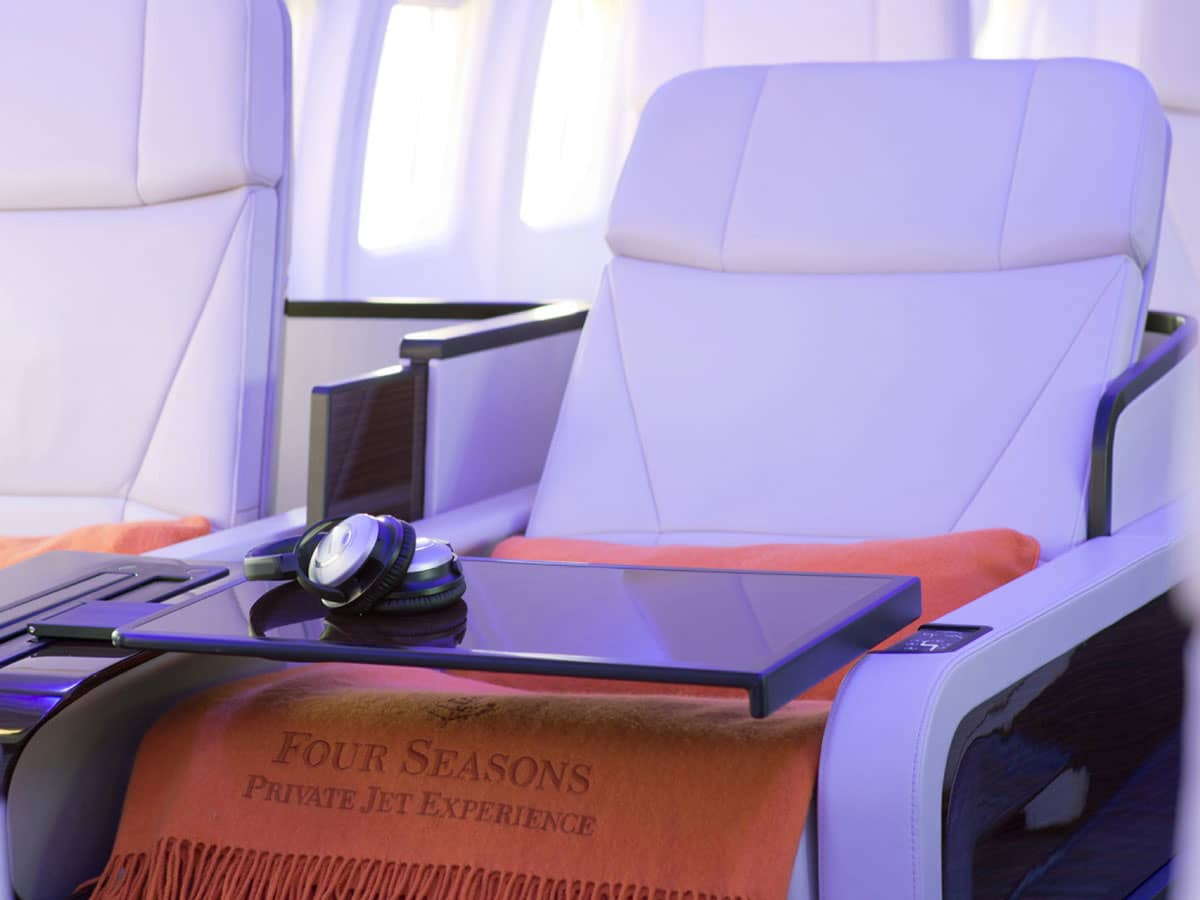 While on board, an iPad will serve as your personal in-flight entertainment system, allowing you to view and stream our comprehensive selection of movies, TV shows and music on demand. All Four Seasons spa and dining menus, as well as those for select off-site restaurants, are also placed right at your fingertips. And to ensure you're always connected, three USB ports and an international power socket can be found at each seat for all your devices.
"Best food I have ever had on a plane by ten times over. Every meal was made to perfection. How he did it, I will never know." —John M., 2016 Four Seasons Private Jet traveller
Four Seasons Private Jet Executive Chef, Kerry Sear
YOUR PRIVATE CHEF
From coordinating a 20-course dining experience for a couple wishing to taste the spices of Shanghai to hunting down a blender that can operate at altitude, our Executive Chef, Kerry Sear, goes above and beyond in every way possible to deliver culinary experiences that transcend the limits of in-air dining.
In order to achieve such a high level of gourmet service, we've custom-fitted the Four Seasons Jet with state-of-the-art kitchen equipment to allow our chef to create magic in the galley, utilizing fresh, local ingredients gathered from each destination. With this kind of flexibility, you can tailor your meal choices while aboard the Jet – be it caviar on carved ice or a burger and beer – and we'll make it just the way you like, whenever you'd like.
"The jet is so comfortable and posh, it really feels like a Four Seasons room in the sky." —Mary M, 2016 Four Seasons Private Jet traveller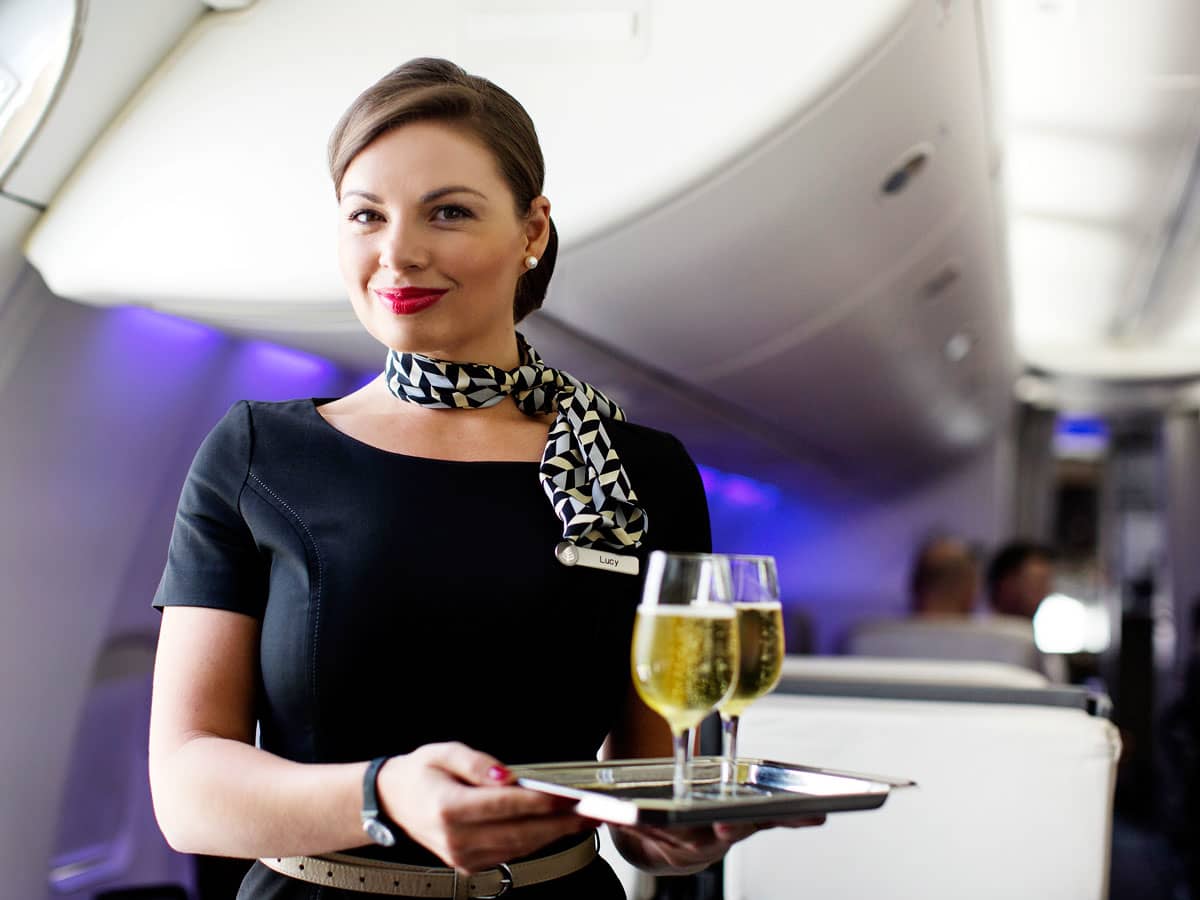 JET SPECS
Outfitted with Rolls-Royce engines
Boeing 757-200ER (extended range) with winglets for better performance
78 inches (2 metres) of personal space per seat
Versatile design can accommodate shorter, remote runways
Reaches a higher cruise altitude faster than other models
INTERNATIONAL BY DESIGN
Leather used in seats sourced from Germany, handcrafted in Italy
Handmade carpet woven on traditional looms in Amsterdam
Blankets woven out of Mongolian cashmere
Fresh ingredients for every in-flight meal are gathered at each destination