It's not hard to find a great bakery in Paris. Every one of the 20 arrondissements has an endless assortment of boulangeries and pâtisseries where you can find perfectly chewy baguettes; flaky, butter-laden croissants; and window-perched eclairs, gateaux and tarts so intricate and beautiful they'll stop you in your tracks and pull you inside. But not all bakeries are worth the voyage. Here's a look at four of the best.
Du Pain et des Idées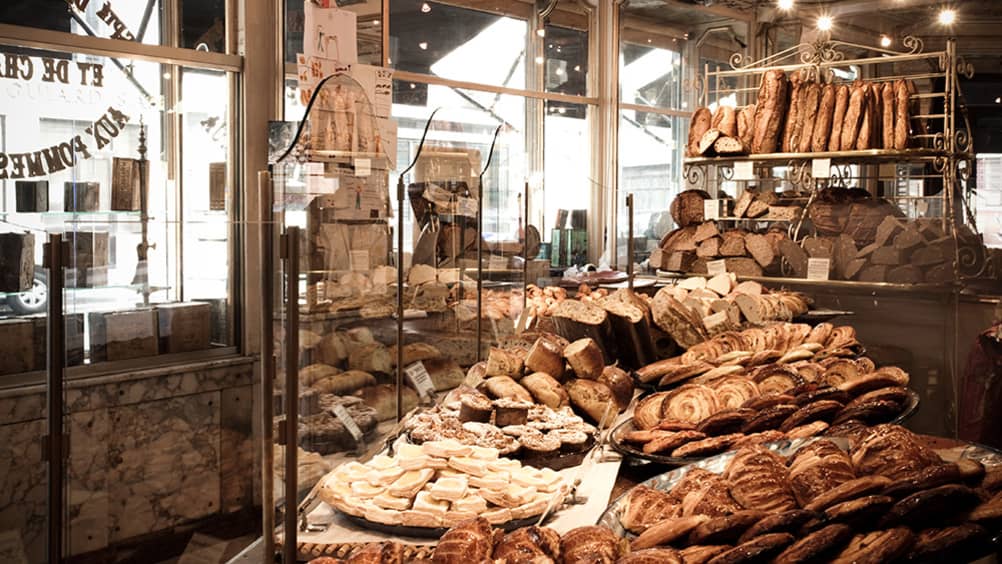 Photography Du Pain et des Idées
34 rue Yves Toudic

Stepping inside this corner-hugging bakery on rue Yves Toudic and rue de Marseille in the 10th arrondissement is akin to both time travel and sensorial Nirvana. It's run by fashion-executive-turned-baker Christophe Vasseur, who bought the bakery—established in 1889—in 2002. Go here for seasonal, regional, old-fashioned specialties baked in a stone oven, like chocolate-pistachio escargot (pinwheel rolls); mini pavés (small chunks of bread dough stuffed with apricot and Roquefort, or dark chocolate and raspberry); flaky apple chaussons, made with fresh apples; and the North African mouna, a buttery brioche flecked with orange blossoms. But new takes on classics, like matcha green tea croissants and orange-blossom cream sacristains, are equally delicious.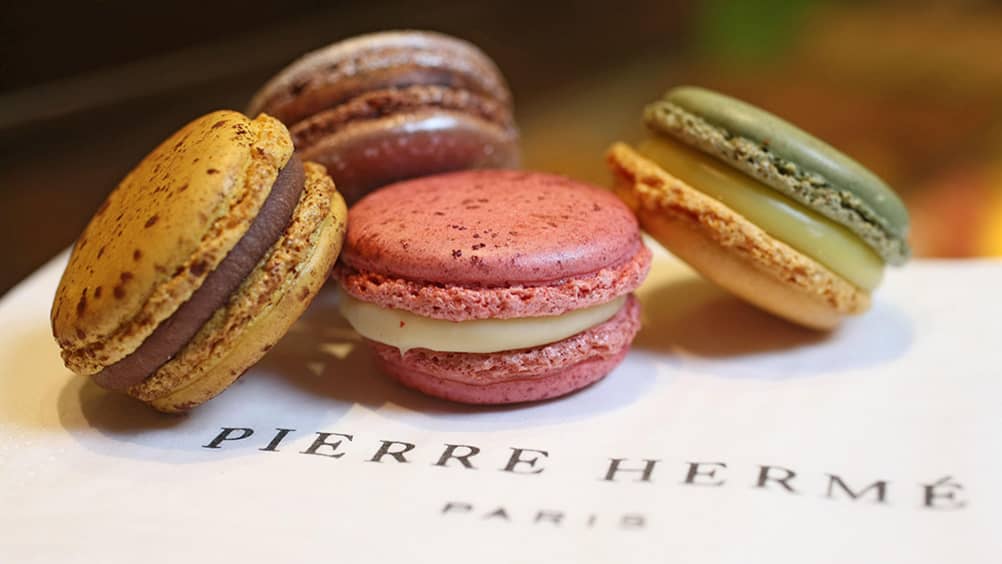 Photography Photos 12 / Alamy Stock Photo
72 rue Bonaparte

This bakery is widely considered one of Paris' pastry wonders. But while tourists are busy pillaging the macarons—flavoured with jasmine, tonka bean, grapefruit and nutmeg—locals prefer the excellent viennoiseries. These yeast-leavened treats include flaky, glazed raspberry and Ispahan–rose-water croissants; sugary, crunchy and moist Alsatian Kugelhopf soaked in orange-blossom syrup and studded with raisins; candied kouign-amann; and smooth and fragrant brioches and pound cakes.
The expertise of Pierre Hermé is unmatched. Not only is he a fourth-generation baker, he also trained at Fauchon before opening his first French location in Saint-Germain (6th arrondissement) in 2001. Today he has 10 outlets in Paris and five additional boutiques in France, not to mention shops in London, Dubai, Tokyo and Hong Kong.
Jean Millet
103 rue Saint-Dominique

Parisian lève-tôts (early birds) line up for pain au chocolat from this retro 1963 bakery in the 7th arrondissement—claimed by many to be Paris' best. The tidy bakery is a short walk from the Eiffel Tower and wins its local following with soft and sticky canelles, bright sables au citron, apricot beignets, decadent eclairs, flaky palmiers, creamy Polonaises and religieuses, and picturesque gateaux, all created by pastry chef Denis Ruffel. Jean Millet also has outlets in Japan.
Blé Sucré
Square Trousseau, 7 rue Antoine Vollon

Many writers describe this bakery as "out of the way," but its cheery Square Trousseau locale in the 12th arrondissement is nothing less than charming, and within walking distance of Le Bastille and two of Paris' best markets, Marché Charonne and Aligre. The pastel-painted bakery—owned by Fabrice and Céline Le Bourdat—is a favourite among locals in search of fresh baguettes and quick morning espressos (sipped on a patio overlooking the quiet pedestrian square). The bakery is best known for its croissants, which have been ranked among Paris' 10 best, as well as its pain au chocolat. But be sure not to miss the pastry classics: madeleines, eclairs, creamy coffee religieuses and lemon tarts, all of which are ideal for impressing a local Parisian should you be invited to a dinner party.
Four Seasons Hotel George V, Paris