From rod to fork, Chef Emiliano Rabia brings the authentic flavours from Mexico's Pacific Coast to life here in the capital, using only the freshest seafood, artisanal produce and locally produced spices.
HOURS
Monday – Saturday

7:00 am – 11:00 pm

Sunday

7:00 am – 6:00 pm

7:00 am – 12:00 pm

Breakfast

12:00 noon – 6:00 pm

Brunch
Signature Dish
Zarandeado Fish: Sea Bass or Daily Catch

Served Guajillo-style or plain, with charred red onion, aguachile salsa, tortillas
To create authentic moments where the food is the main star, that is what it is all about in this kitchen.

Emiliano Rabia

Chef, Zanaya
Meet the Team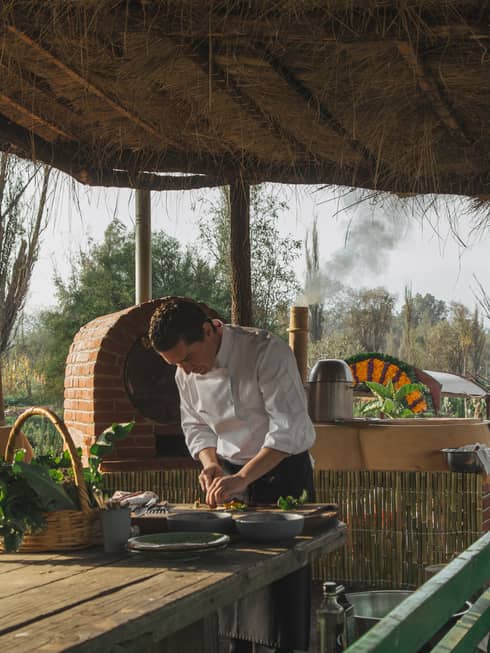 Emiliano Rabia
Chef, Zanaya
Emiliano's love for food began as a child, when his aunt would teach him about traditional Mexican dishes from inside the kitchen of her Argentinian restaurant. Although he used to dream of being an engineer, Emiliano soon realized that his passion for robotics paled in comparison to his passion for cooking and went on to study Gastronomy at the Universidad del Claustro de San Juana in Mexico City. Now, he strives to create new dining experiences for guests and customers at Zanaya.
Events
Every Sunday from 12:00 noon to 6:00 pm

Brunch al fresco

Grab a seat at ZANAYA for a Sunday morning – or afternoon – feast, where you can sip unlimited glasses of Louis Roederer and people-watch in our courtyard.