Voavah days revolve around the double-storey Beach House and adjacent white sands, lagoon and reef – all exemplary even by Maldives' standards. Laze in the shady open-air lounge. Dive the pristine waters. Celebrate in style with a moonlit banquet or pool party. Work out in the gym. Cool down in the Library. Or let the kids help the chefs while you survey the vast blueness of your Biosphere domain.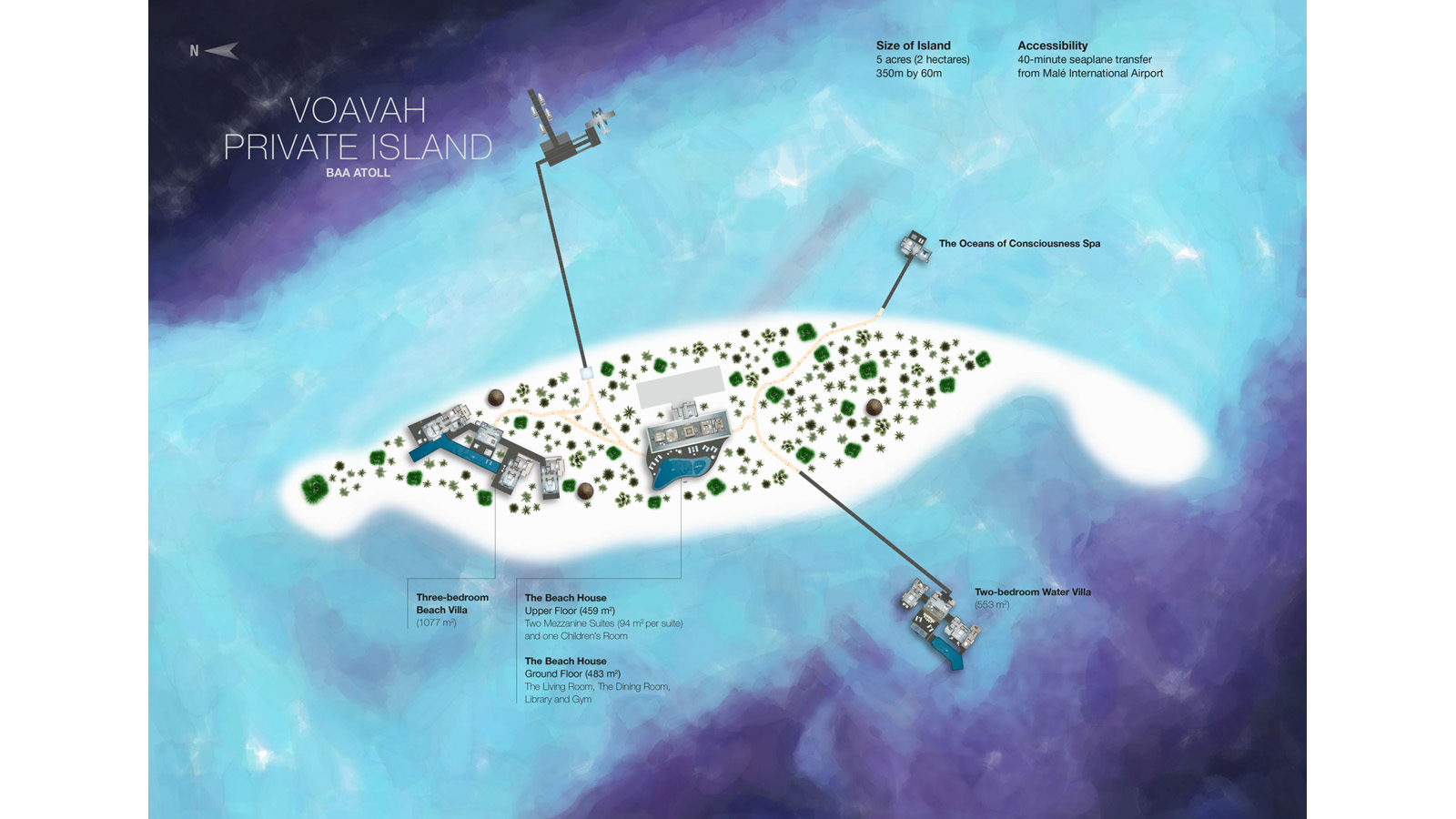 How do you like to be lulled to sleep?
On the beach, overwater or in a panoramic Mezzanine Suite – each option offers the utmost in seclusion and security, with an undeniable at-home vibe. Relax in vast, cool bedrooms and breezy open-air lounges, either steps from the crystal lagoon or flanked by decks with over-water hammocks.
Voavah's Beach House is the beating heart of the island. Relax in the shady open-air Living Room. Dine inside or out, casual or chic. Work out in the Gym. Cool down in the Library. Play a game of pool in the Loft Lounge. Party into the wee hours. Or let the kids help the chefs while you survey the vast blueness of your Biosphere domain.
The Ocean of Consciousness Spa
Be still and listen. Hear the beat of your inner being, the pulse of the UNESCO Biosphere and the harmonic potential that lies between. Bespoke treatments by ila, performed by multi-award-winning therapists, connect body and soul with life's highest values: sathya (truth), dharma (wise action), shanthi (peace) and prema (love and compassion) – believed by enlightened sages to reveal the path to ultimate bliss.
Dive Centre & Water Sports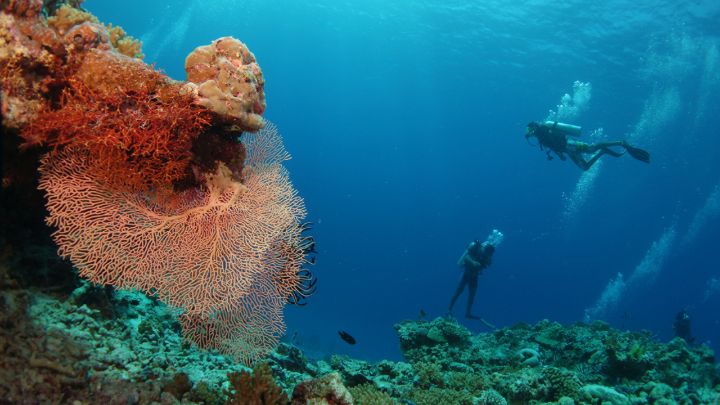 Dive captivating thilas (underwater pinnacles), thrilling channels, coral-filled overhangs and intriguing wrecks. Snorkel with manta rays and whale sharks at Baathala and Hanifaru Bay. Take to the skies with kite surfing and X-Jetblades. Ride the infinite blue with wakeboarding, jet-skiing and windsurfing. And explore nearby atolls for even more out-of-the-ordinary adventures.
Learn More
Voavah Summer Luxury Yacht
Voavah Summer, your 19-metre (62-foot) Horizon E62 yacht, is a real beauty. Her sleek exterior profile and gorgeous handcrafted two-cabin interior exude a super-yacht air. Innovative hull design gives exceptional handling and sea-keeping ability – ideal for exploring your Voavah territory on fishing, island hopping, dolphin, snorkelling and overnight cruises.