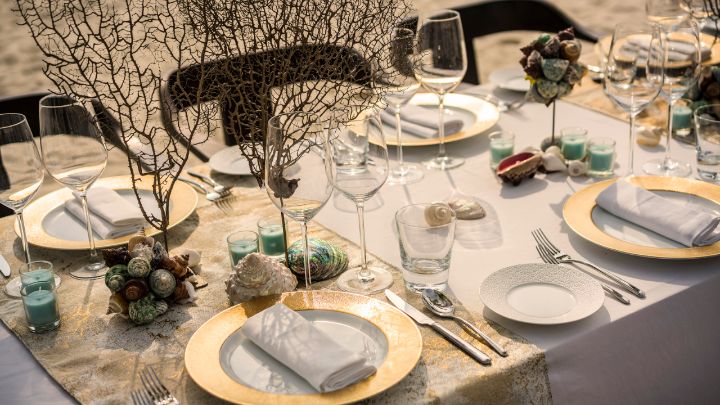 Who's cooking tonight? We can, you can … or perhaps the kids can? (Don't worry – the washing up will always fall to us!) Everything from wok creations and tempting tandoors to pizza specialties and bespoke barbecues, served and enjoyed from your preferred island dining venue: the Beach House, poolside, sandbank-stranded, or a shoreline picnic. Think cocktails in the kitchen and sundowners and sashimi (hand-caught to order) on board your yacht. Or, don't even think at all, and let us surprise you!
Voavah's Gourmet Venues & Dining Vistas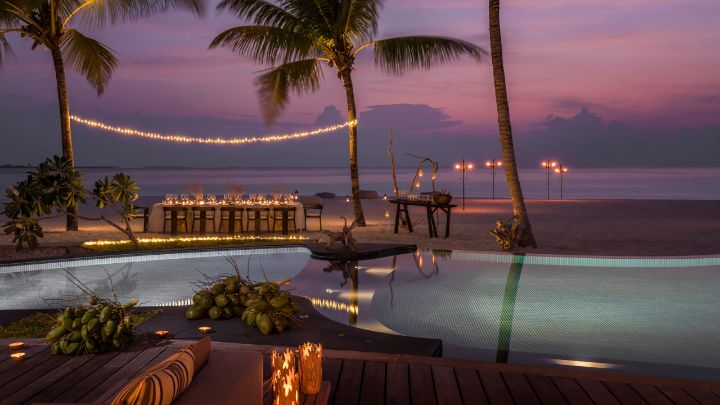 Beach House dining (casual or chic, inside or out, banquet or poolside – you choose)

Poolside barbecues
Beach parties
Theme nights: Bollywood, Lobster Celebration, Maldivian Fisherman's Feast – or you tell us

In-Villa Dining, at anytime of day or night
Add your chutney with sheesha pipes, pool competitions and stargazing soirées
Venture Beyond Voavah...
To spice up your dining experience:
Enjoy sunset cocktails and catch your own sashimi on board your yacht
Dine in sublime seclusion marooned on a sandbank
Go native at Baathala Island while we prepare a picnic lunch
Head to Landaa Giraavaru for Arabic, Italian, teppanyaki and more…
In the Mood to Party Hard?
Not a problem! At Voavah, there are no neighbours, no paparazzi and no limits to what you can do. Keep the music pumping all night long. Go large with birthday surprises and special celebrations. Fly in big-name acts. Create your own mini Woodstock, Coachella or Goa-style beach party. Alternatively, keep things simple with a string quartet with dinner, a DJ playing poolside, or a traditional Maldivian bodu beru (big drum) dance troupe. From local stars to international artists, we can make it happen.