Explore your retreat
From floor plans to maps, discover everything you need to know about this remarkable home.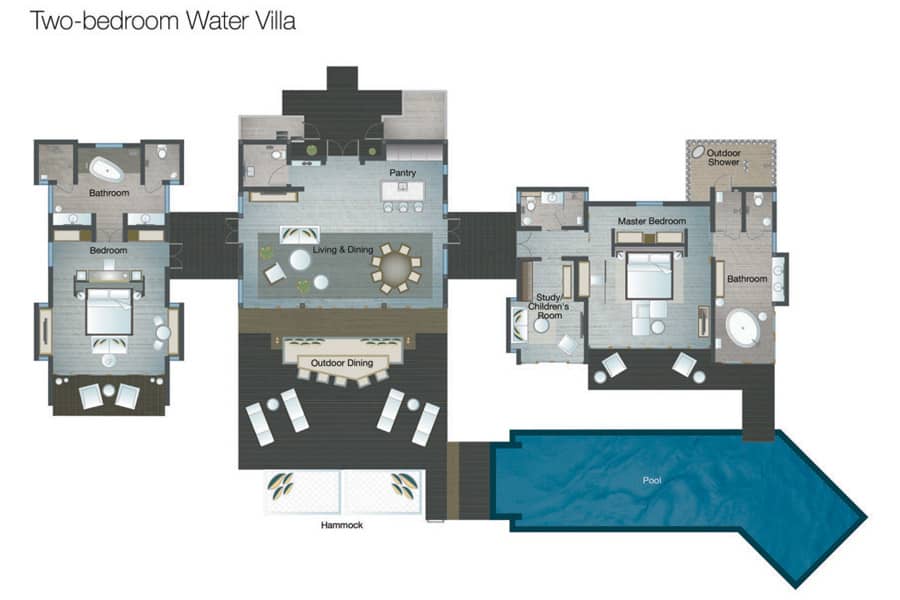 Beds

Two king beds and a pullout sofabed for children, 2 rollaway beds and 2 cribs

Occupancy

4 adults and 2 children

Size

553 m2 (5,952 sq.ft.). Southwest side of the island

Bathroom

Two full bathrooms, two al-fresco shower rooms and one powder room with shower

Unique Features

Central living and dining area with pantry and guest powder room
Tailor your stay
Our dedicated team is on hand to help customize and add to your stay, so that every moment is distinctly yours.
Water Sports
Discover the adrenaline-fueled limits of your ocean territory, as you set off on a jet-ski, kite-surf or tube ride adventure; or deep sea, big game or hand-line fish for dinner, in time for a sunset barbecue by the shore.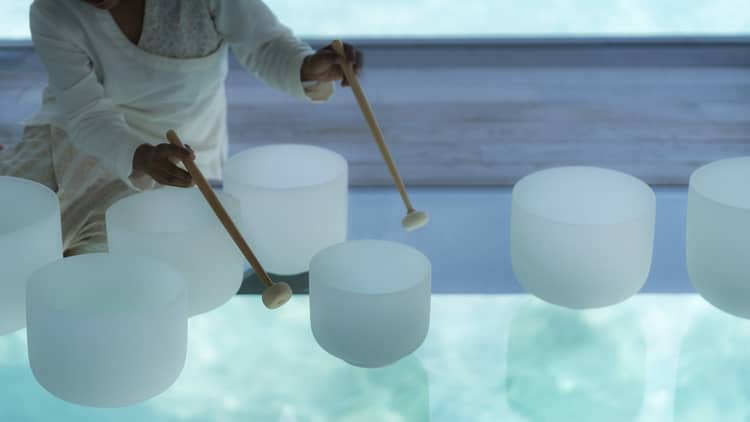 On-Island Spa
Be still and listen. Hear the beat of your inner being, the pulse of the UNESCO Biosphere and the harmonic potential that lies between, as you seek your balance in the private, on-island Ocean of Consciousness Spa.
Features
The air-conditioned living room opens onto an al-fresco living deck with a a 17-metre-long (56-foot-long) sunset pool, a dining table, loungers, hammocks and steps that lead you down into some of the atoll's clearest waters.

Each bedroom also includes a full, en-suite bathroom, letting you indulge in a relaxing soak as you look onto panoramic ocean views or wash away the salt and sand in your outdoor-garden shower.