Explore your retreat
From floor plans to maps, discover everything you need to know about this remarkable home.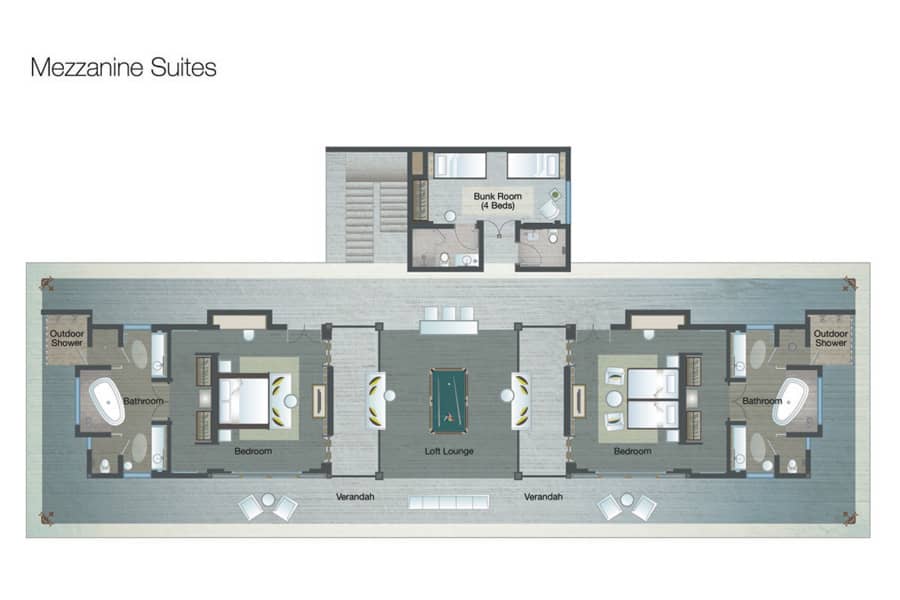 Beds

One king bed per suite, plus a Bunk Room for 4 children , 1 rollaway bed and 1 crib per suite

Occupancy

2 adults per suite, 4 children in Bunk Room

Size

94 m2 (1,012 sq.ft.) per suite. West side of the island, on the beach

Bathroom

One full bathroom and al-fresco shower per suite plus Bunk Room shower room

Unique Features

One full bathroom and outdoor shower per suite
Tailor your stay
Our dedicated team is on hand to help customize and add to your stay, so that every moment is distinctly yours.
Scuba Diving
Spot turtles, sharks and rays, as you dive beneath the waves and explore coral-filled overhangs and wrecks; or climb the PADI ladder to become a Master Scuba Diver, before embarking on an underwater photography course.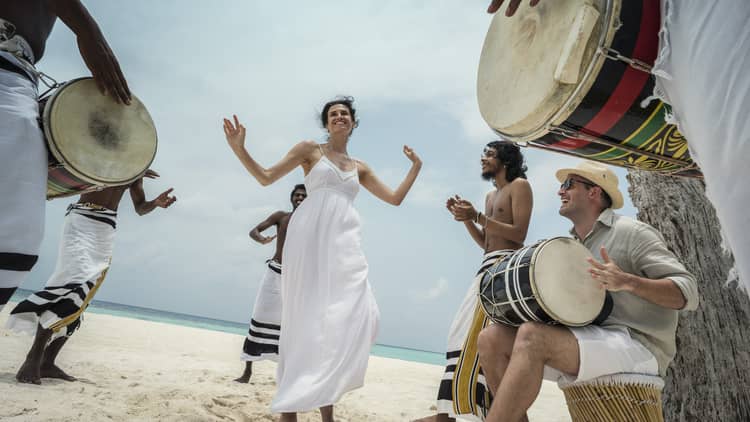 Celebrations
From ultra-private weddings, birthdays and anniversaries, to intimate gigs, restricted-access launches and exclusive events, with 24-hour security and no neighbours for miles, let your party-planning imagination run wild.