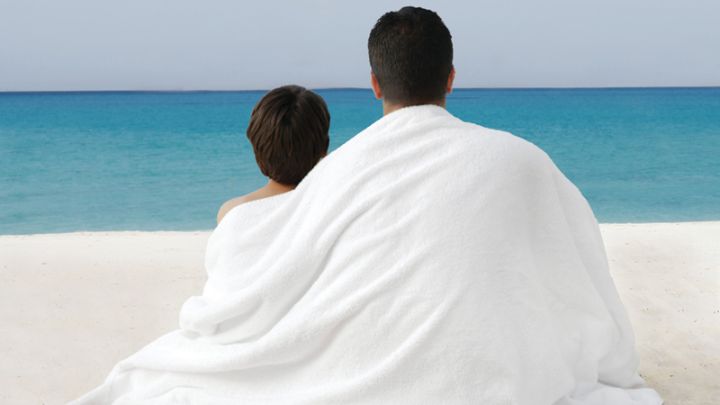 At the heart of optimal health and wellness lies our connection with ourselves and those around us. Our four reconnection rituals offer each family member the opportunity to cast aside all external stresses and reconnect fully with their inner bliss, both individually and as a unit. Key to the success of these special rituals are the strong bonds within our spa team – between team members and between the team and our guests.
Zaanta Nidraa
Meaning "peaceful sleep" in Sanskrit, our delicate yet powerful Zaanta Nidraa ritual draws on healing sounds, marma massage and chakra healing to purify the mind and balance the throat chakra – the body's sleep centre. Designed to improve the overall quality of sleep, this meditative sequence of chanting, purification, bathing and body therapies is complemented by mineral-rich Himalayan crystal salt and essential oils of jatamansi, vetivert, jasmine, patchouli, lavender and rose. The ritual is beautifully enhanced by the peaceful aura of the island, which helps the body to naturally synchronise with the gentle rhythms of the ocean and the solar cycle.
Aailaa
In societies where modern services and facilities are not always close at hand, the importance of the family unit cannot be overestimated. Meaning "family" in Dhivehi (the Maldivian language), our Aailaa ritual celebrates the communal familial structure of the Maldivian people. A relaxing and bonding journey for up to four family members (two adults and two children), this ritual takes each family through a nurturing sequence of body therapies that culminates in a special celebration of togetherness.
Kuda Vela
Children have very little control over their own basic needs, yet depend on a nurturing physical and emotional environment to thrive. This gentle, one-hour treatment leads children as young as seven through an exploratory journey of holistic therapy, instilling in them a sense of peace and security, stability and belonging. Through a series of yoga postures, body painting, bathing and song, children are calmed and delightfully intrigued: the perfect "first insight" into the wonderful world of spa. Parents are invited to sign a waiver, sit and watch or enjoy a simultaneous treatment (additional fee applies) in the same suite.
Kaumara
Aimed at young adults aged 12 to 18, our Kaumara ("adolescence" in Sanskrit) rituals have been specially designed to nurture teenagers' emotional and physical bodies at their most vulnerable stage. With rose oil to calm and support the heart and vetivert to ground the body and mind, this special sequence (scrub, bath and facial) balances from the inside out. For girls, a focus on the heart and earth chakras enables a connection to the energy centres of strength and vitality; for boys, a focus on the throat chakra connects to growth and maturation.
Please note: Prices and treatments are subject to change without notice and will be subject to 23.2% combined taxes and services charges.