Couples' Experiences
Wellness Devotee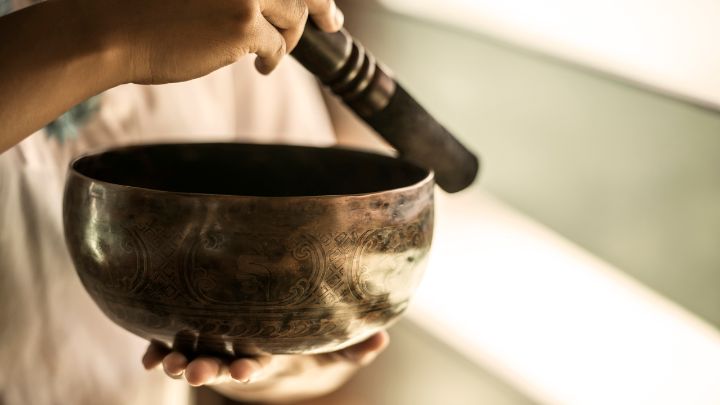 Set sail for The Island Spa and discover a haven of serenity and solitude. Meditate on nature's healing embrace practicing yoga in the great Kuda Huraa outdoors; focus on fitness at the gym; and submit to lunar rituals inspired by the phases of the moon. Welcome to wellness.
From morning yoga and multi-day spa programmes to evening meditation and award-wiining Night Spa lunar rituals, wellness at Kuda Huraa transcends time limitations.
Yoga or Private Yoga
Inhale our ocean-energised air and exhale your lifestyle stressors with complimentary morning and evening classes, and private individual sessions designed to relax the body, clear the mind and restore the spirit.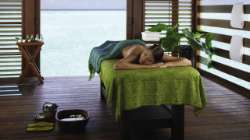 Multi-day Spa Programmes
Embark on a journey of self-renewal with a highly tailored 3, 5 or 7–day programme to address your specific goals and needs: from detoxification and cellulite busting to pregnancy pampering.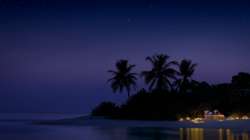 Night Spa
Sail into the nurturing night to your own private spa island to retune your body to nature's rhythms. Beneath the star-lit sky, 'reflect', 'nourish', 'harmonise' or release with open-air rituals inspired by the phases of the moon. The Night Spa was awarded Spa Treatment of the Year at AsiaSpa Awards 2014.
Fitness Fanatic
Maintain your fitness regime or capitalise on extra holiday time to focus on core areas or activities. Our state-of-the-art gym is the perfect complement to our many outdoor pursuits.