Couples' Experiences
Caring Conservationist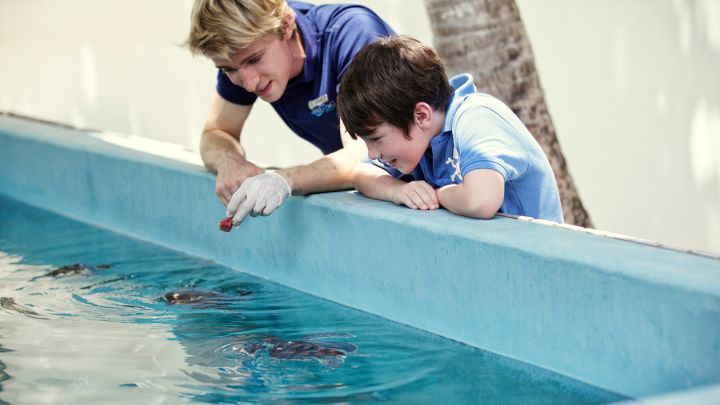 Our island paradise is incredibly generous in its raw natural beauty and fragile wildlife. Visit our Marine Discovery Centre to find out how you can get involved preserving and conserving the delicate ecosystem of the Maldives, from coral reef propagation to the assisted rearing of sea turtles.
The Maldives is truly magical – share in the experience, share in the responsibility.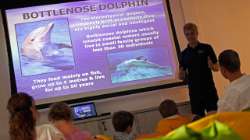 Marine Discovery Centre
Our marine-biologist run centre focuses on research and restoration projects designed to preserve and protect our delicate marine environment. Pop in to find out more or catch a 3D marine movie presentation on the big screen.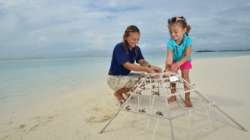 Coral Propagation Programme
Our pioneering 'Reefscapers' coral frame reef regeneration project is one
of the most successful in the world. Transplant your own private coral
reef then 'watch' it grow via regular updates at www.marinesavers.com.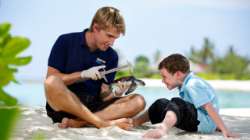 Head Start Turtle Rearing Programme
We share our beautiful beaches with two endangered sea turtles species – hawksbill and green – and we want to keep it that way! Visit our Turtle Rearing pools to find out more about our rearing programme, which gives a select number of hatchlings a 'head start' to improve their chances of survival in the wild.