One of my favourite spots to eat in Florence might be a surprise to you. It isn't a Michelin-starred restaurant – it's a tiny stand near Piazza Santa Maria Novella that serves delectable sandwiches made with locally foraged truffles. In Spain's Costa del Sol, I strolled along the beach and took in stunning views of the Mediterranean Sea, but it wasn't until I savoured tapas made of octopus caught fresh that morning that I felt I appreciated the destination. Culinary experiences are a big reason for travel – we often remember the new dishes and flavours we tried more than the things we did.
In honour of Earth Day on April 22, I recommend taking your quest for new tastes one step further: Discover where regional favourites come from, how they're grown and prepared. Get closer to the earth and go to the source – meet the farmers and producers and learn how they are planting, growing and harvesting the ingredients you find on your plate. Join an expert in a Tuscan forest and help dig up rich, earthy truffles. Explore the ancient roots of Bali's water-delivery system and how it impacts the country's rice fields. Wade into the water in Punta Mita and help snare your seafood supper. Four Seasons offers unique opportunities to forge a deeper connection with your destination through the food you're enjoying – and develop a new appreciation for the bounty of the earth.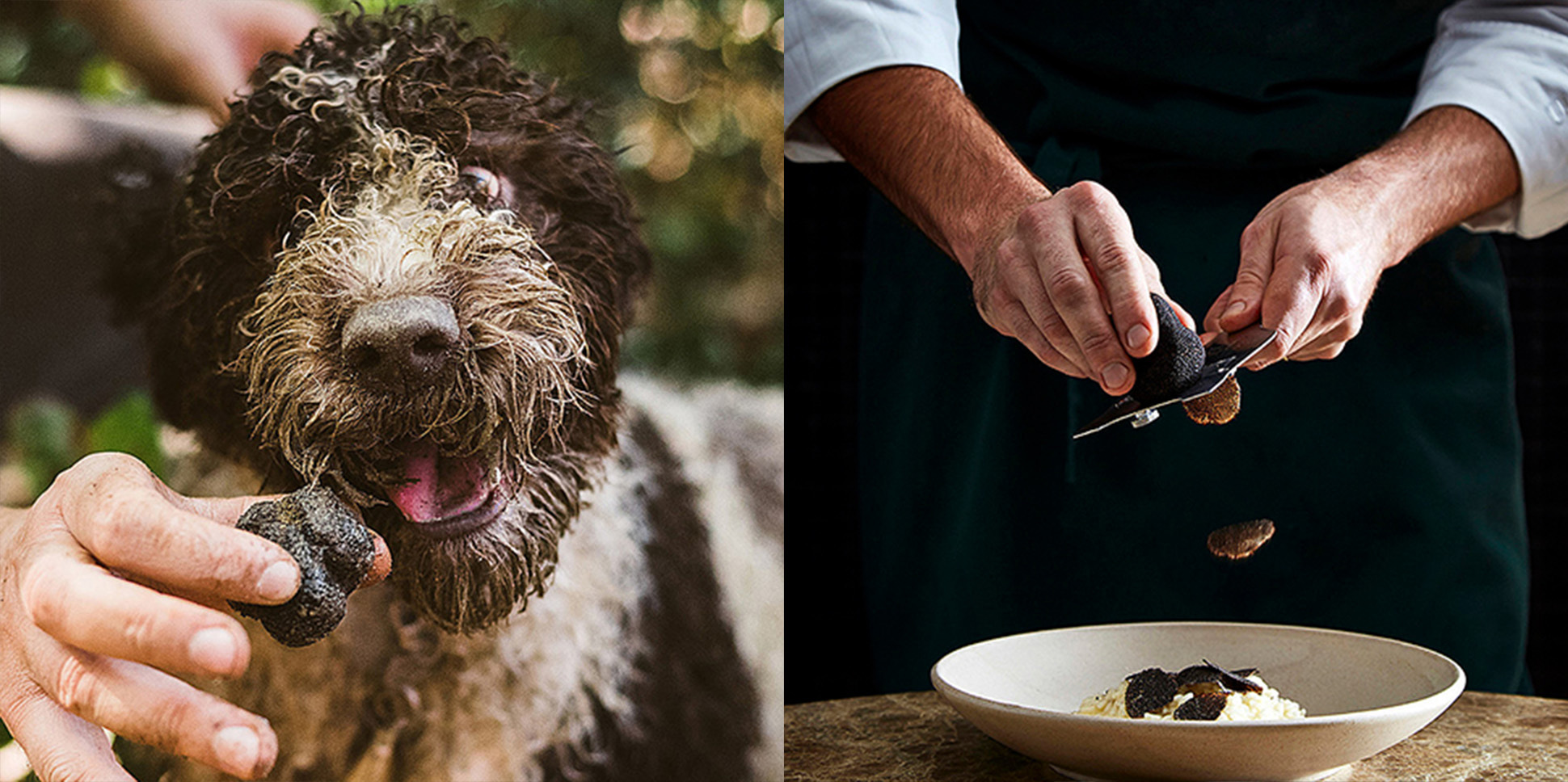 Forage for fresh truffles in Florence
No matter the season, there's something to be found well-hidden in the earth around here: the highly prized white San Miniato truffles in the fall, Marzuolos in the winter and knobby black Scorzones in the summer. Venture from Four Seasons Hotel Firenze into the woods with expert hunters – and their dogs –in a search for coveted truffles, discovering the patience and care required to find and unearth the coveted morsels. Afterwards, savour the fruits of your labour during a traditional Tuscan four-course lunch.
Experience a different taste of Tuscany in the olive-tree-covered hills near Chianti during a visit to a working farm. Pick olives, gather freshly laid eggs and pluck tomatoes from the vines, then join the chef in the kitchen for a meal made with your harvest. A highlight of your day as a farmhand? The chance to feed the region's Cinta Senese pigs, whose name comes from the white stripe around their black bodies – "cinta" comes from the word cintura, Italian for belt. The breed is found only in Italy and has been raised there since the 1300s, earning protected status.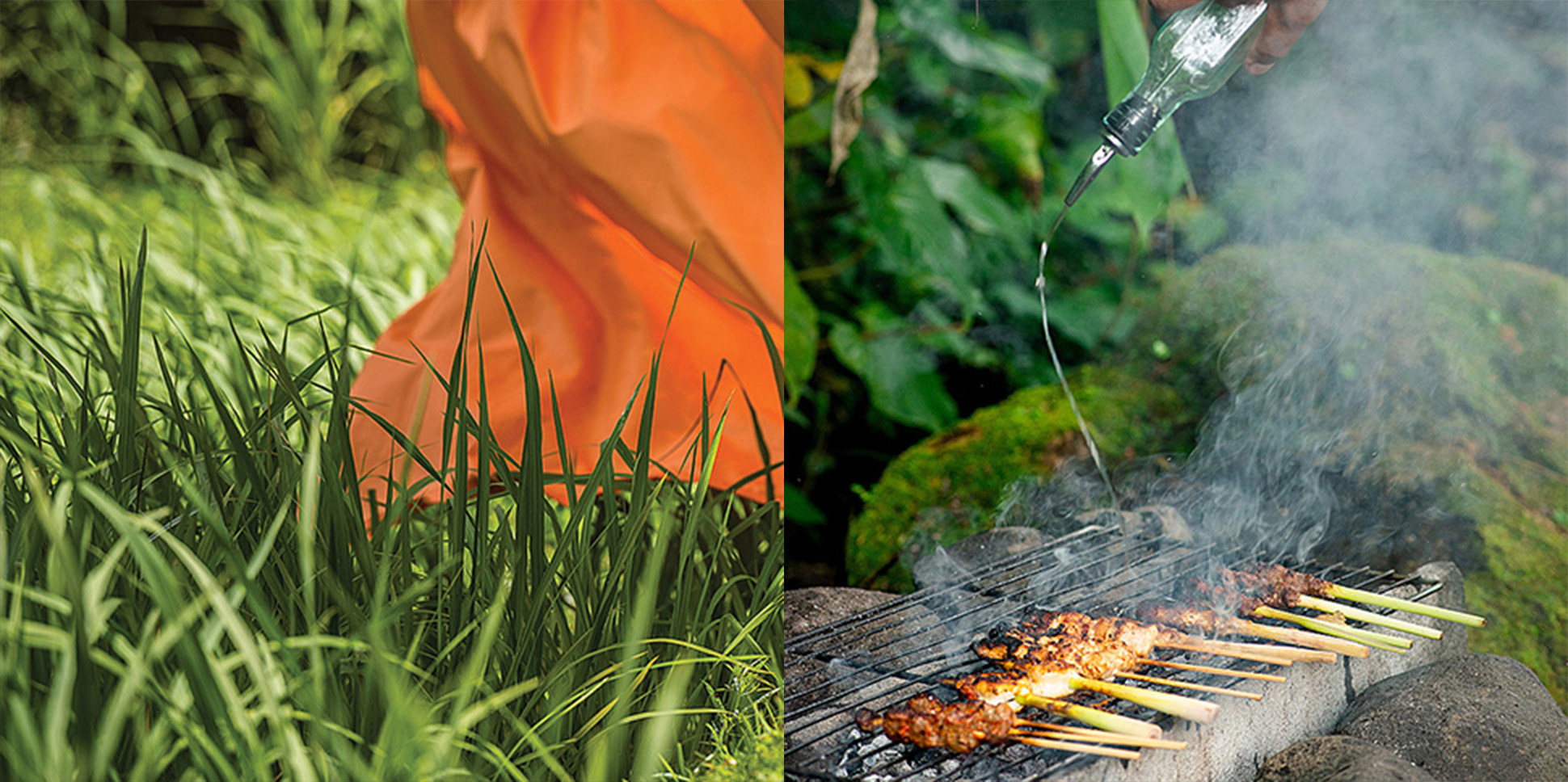 Help harvest rice in Bali
Bali's rice fields are visually stunning – tiers of water-filled terraces, lush with emerald green stalks, stretching out towards majestic palm trees and rolling hills. But they aren't just for show: The uniquely designed irrigation system – recognized as a UNESCO World Heritage site – dates to the ninth century and is a lifeline for generations of farmers.
At Four Seasons Resort Bali at Sayan, pull on knee-high rubber boots and wade into history, joining local rice farmers to plant seedlings or hand-harvest Serang rice, also known as Balinese white rice. As you take a break to sip water from a fresh coconut picked and cut just for you, you'll learn about the farmers' growing practices. For a taste of the harvest, make your way to the banks of the fast-flowing Ayung River for a Balinese-style farmer's lunch of urab salad, with local vegetables and freshly grated young coconut dressing; steamed rice; and satay liit, a traditional dish of minced chicken or pork, spices, and lemongrass. End your day with a soothing river-stone treatment and massage with warm ginger paste in a riverside spa bale.
Get a taste of history in Bali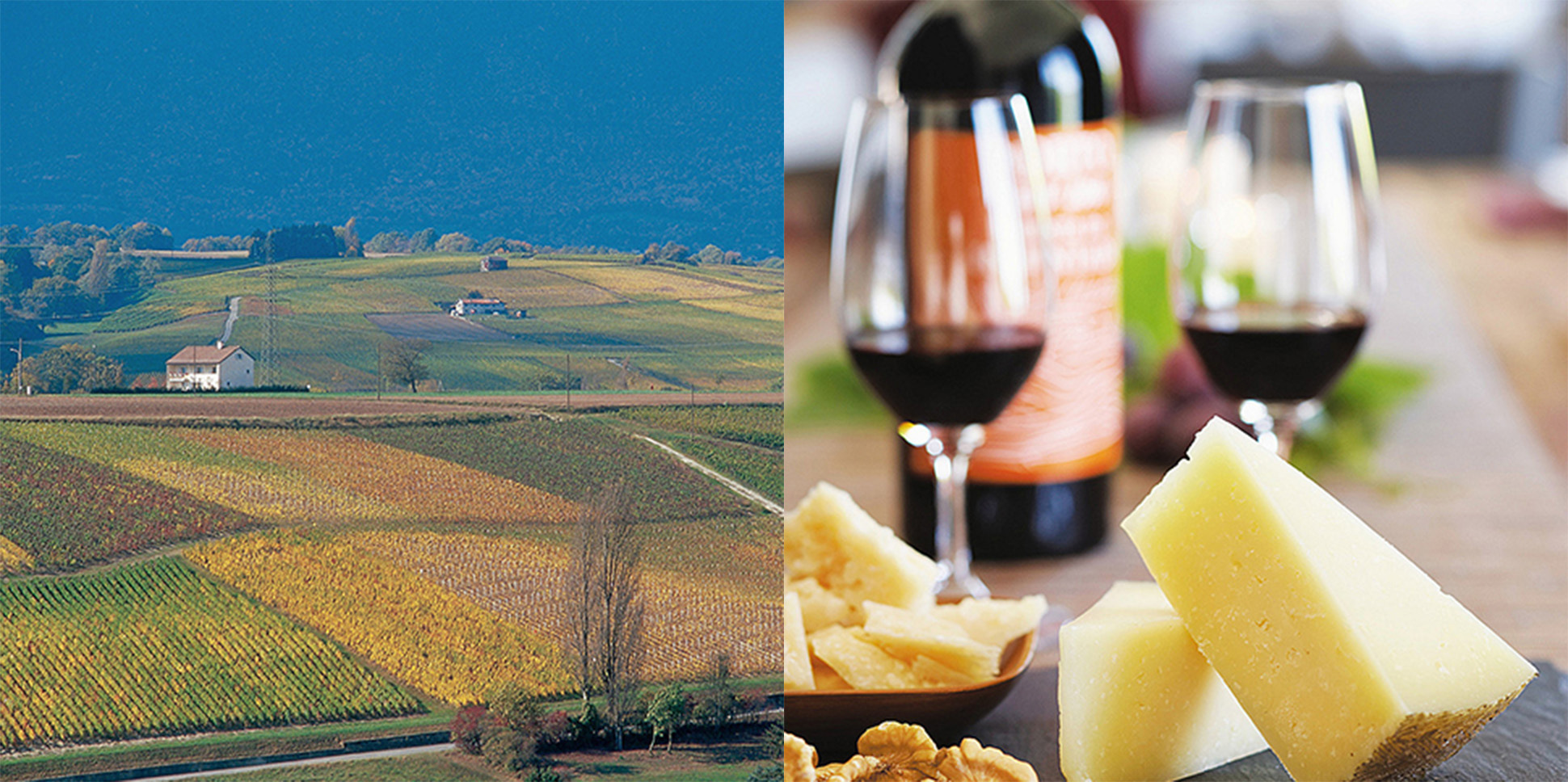 Savour the flavours of Geneva
Geneva is an epicurean delight – especially in autumn, with its savoury game stews, rich soups made with the region's abundant produce, and aged cheeses. Taste the city for yourself at Four Seasons Hotel Des Bergues Geneva, which offers a carefully curated menu of experiences highlighting the area's distinct terroir, evident in its wine, cheese and mushrooms.
Start with a visit to the Lavaux Vineyard Terraces on Lake Geneva's north side. This UNESCO World Heritage site dates to the 11th century and today produces some of the country's most prized wines, like the Chasselas Swiss wine – a dry white varietal with a honeyed, mineral flavour. Enjoy a private tour of one of the region's estates and learn about organic farming practices, then sip a selection of wines as you soak up spectacular views of the vineyard and lake. Next stop: Lake Geneva's rugged forests, the ideal setting for fall fungi. Accompany the Hotel's mushroom forager, basket in hand, to learn how to identify edible types – oyster, chanterelle, hedgehog – and which ones to avoid. Once you've collected your fill, return to the Hotel for a cooking class and a hearty lunch made with your fresh finds.
Of course, no visit to Geneva is complete without a taste of Switzerland's most famed food: its cheese. Get an up-close look at the art – and science – of cheesemaking, from milk to maturation, during a tour led by an expert artisan cheesemaker. End the lesson with a taste test that includes iconic Gruyère, the country's AOP-designated nutty mountain cheese.
Try new flavours in Geneva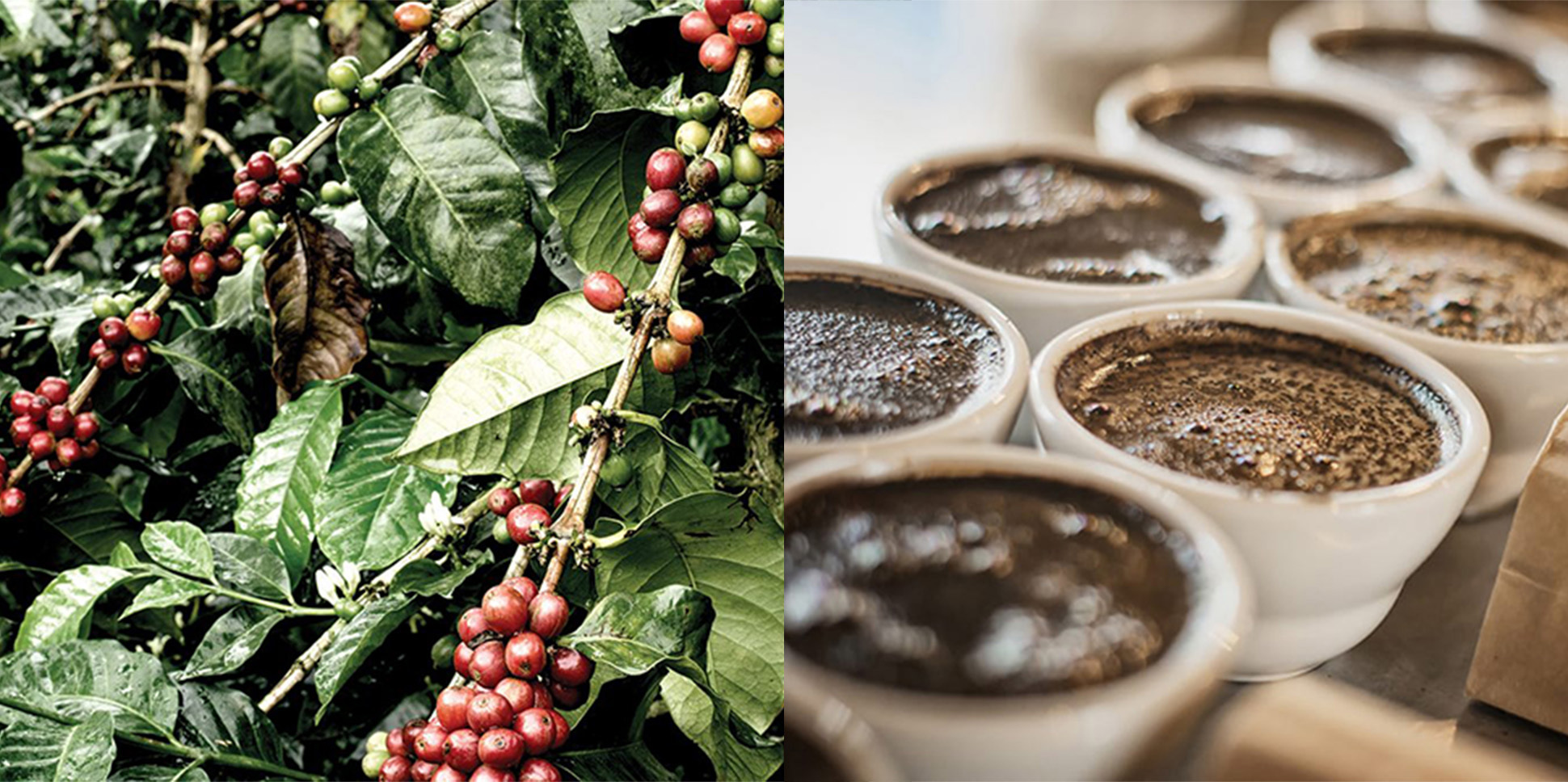 Sip the perfect cup of coffee in Bogotá
Can't start your day without a strong cup of coffee? Head to Four Seasons Hotel Bogotá for an authentic bean-to-cup experience that starts – and ends – with the brew you need.
Set out from the Hotel for a ride through tropical forests to the Andes Mountains, where you'll find Cafetal de la Trinidad, a Colombian coffee plantation that's been run by the same family for five generations. Mount one of the farm's horses for a guided tour of the fieldss and visit the plantation's historic coffee factory, where you'll learn about the different types of coffee beans found on the farm, including the nearly 100-year-old Trinidad Bourbon varietal. Watch as the beans are harvested and processed, then discover how different brewing techniques can affect flavour.
Back at the Hotel, make your way to the Spa to discover new ways to appreciate coffee – the Colombian Green Coffee Wrap uses natural coffee enzymes to improve skin appearance.
Take a coffee break in Bogotá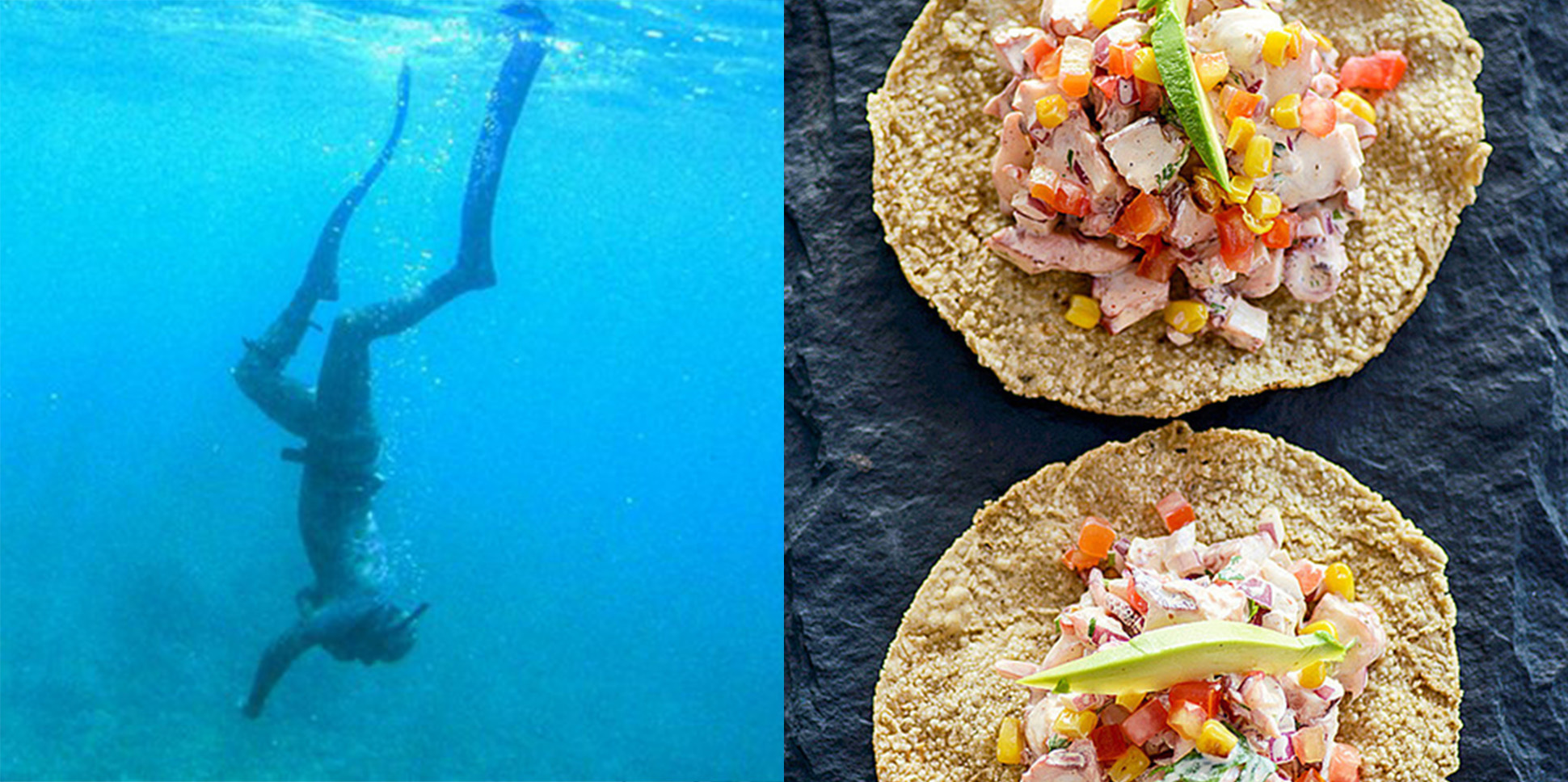 Dive into freshness in Punta Mita
Situated within a 400-acre nature reserve in Mexico, on a white-sand beach overlooking the Pacific Ocean, Four Seasons Resort Punta Mita is surrounded by verdant palm trees, clear blue waters and a rich local culture – your own piece of paradise. Hike along the various trails, soak up the sun on the pristine sand, or dive beneath the waves to discover a whole new world – and an ocean full of fresh ingredients.
Join Executive Chef Jorge González in the warm waters and help him collect seaweed and sea urchins for a foraged feast on the beach. For a true ocean-to-table experience, learn proper diving and fishing techniques from certified diving instructors, then transform your fresh catch into signature dishes during a hands-on cooking class with a Four Seasons chef. You can also join the Resort's chefs on the beach to help them choose from a variety of fresh seafood direct from local boats. Taste the freshness for yourself at dinner, where you'll enjoy special dishes prepared using your selection.
Savour fresh flavours in Punta Mita
YOUR JOURNEY BEGINS HERE
Where will your taste buds take you next?