For two days at Four Seasons Hotel Westlake Village, inspiring practitioners from this health-focused property alongside Costa Rica, Orlando and Mexico shared original healing therapies and modes of achieving physical and mental balance.
On a gray but promising Malibu morning, I emerged from the surf shivering in my wetsuit, loaded my 9-foot longboard into my car and did a Houdini-like ensemble change there, readying myself not for the drive back to Mid-City, Los Angeles, but for my very first trip to Westlake Village. I've called myself an Angeleno for 14 years, yet never once visited this centre of wellness – it seemed to me like a legend. But it is real, as I happily discovered from the moment I pulled up.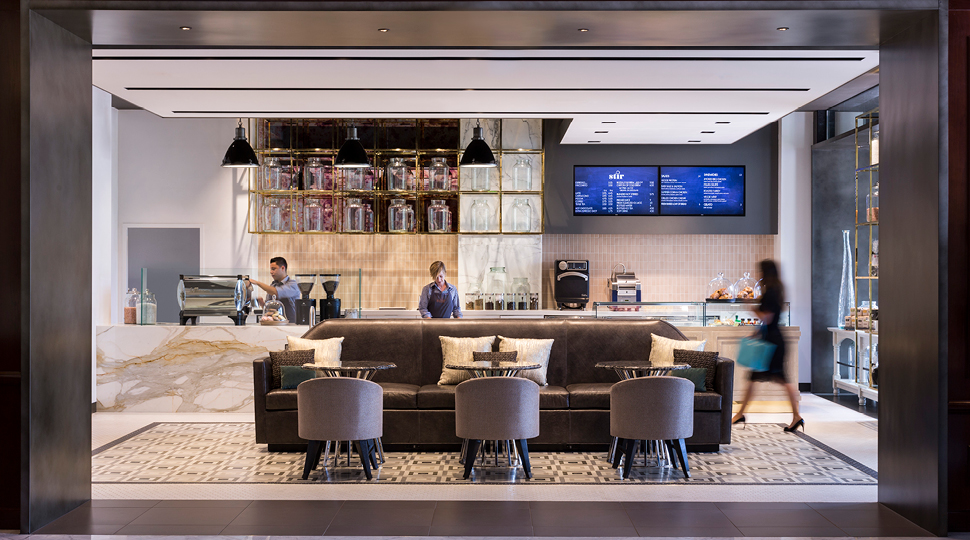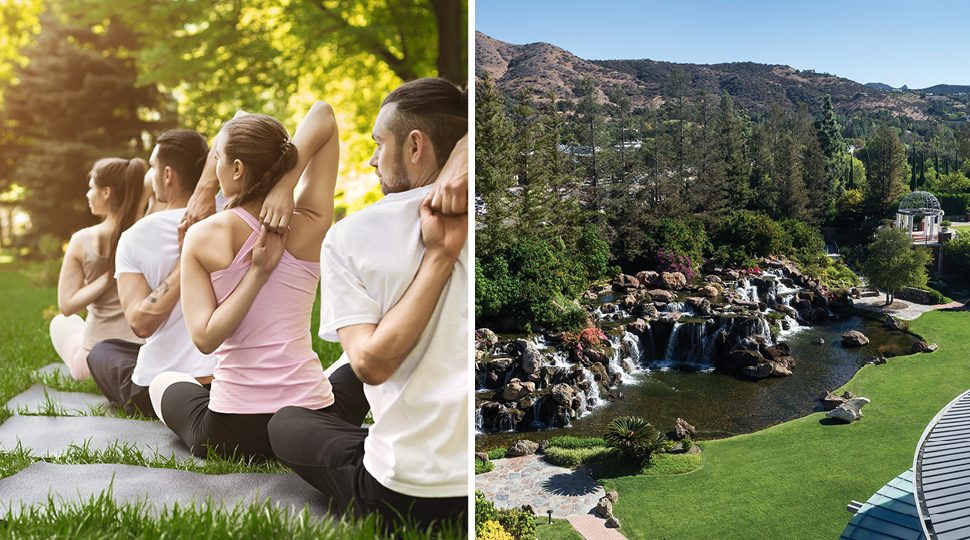 The walk to my first engagement took me through the awe-inspiringly spacious spa – at 40,000 square feet, it's the largest Four Seasons spa – to the lush green Pagoda Lawn for Yin Yang Yoga. "Nowhere else in the world will you find this," said Four Seasons Resort Punta Mita spa manager Paola Mexia, who captured our attention first with her flute, then with strong asanas that melted into release via restorative supine postures. "And the more sessions you take, the more benefit you take."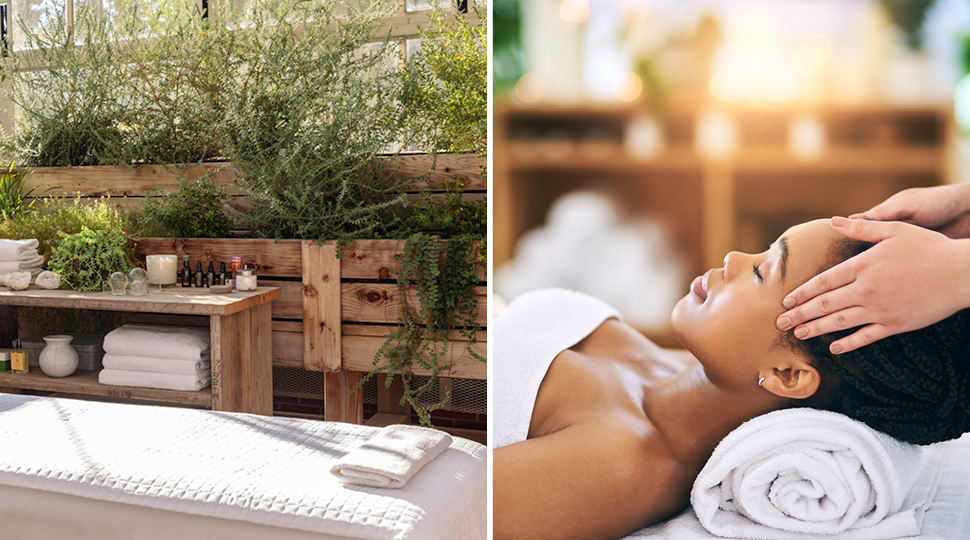 The same could be said of the Sleep Ritual Massage I experienced next at the hands of master spa therapist Stephany Collins, from the expansive spa in Orlando. This custom therapy, created with Longeva sleep wellness expert Robert Michael deStefano, marries breathing, light stretching and precise touch therapies to induce a deep slumber. I floated in a space between waking and sleeping in response to the soporific botanical oils and tranquilizing massage Collins performed to clear the seven main sleep entrapments, including temples, jaw and third eye. (A souvenir DreamKit, including ritual guidebook and SleepCeuticals formulas, will let me imitate the routine at home.)
A bold green Solluna tonic by Kimberly Snyder – who has a juice and smoothie bar inside Four Seasons Hotel Los Angeles at Beverly Hills – helped rouse me from my drowsy bliss in time for Costa Rica wellness ambassador Beto Peña's cacao ceremony. Peña described the organic Costa Rican cacao as "a real piece of heaven," infused with turmeric, cardamom and clove, and we sipped it from petite white cups placed beside our yoga mats. We followed in the footsteps of Bribri natives who for ages have used the potion to connect with the divine. Perhaps it was the purity of Peña's intentions, or maybe the sage and crystals went to my head, but the self-consciousness I typically feel when faced with unbridled movement in public disappeared in this bright room. In his words, we "embraced the freedom of our souls, vibrating high through free movements, dance, breathwork and chanting."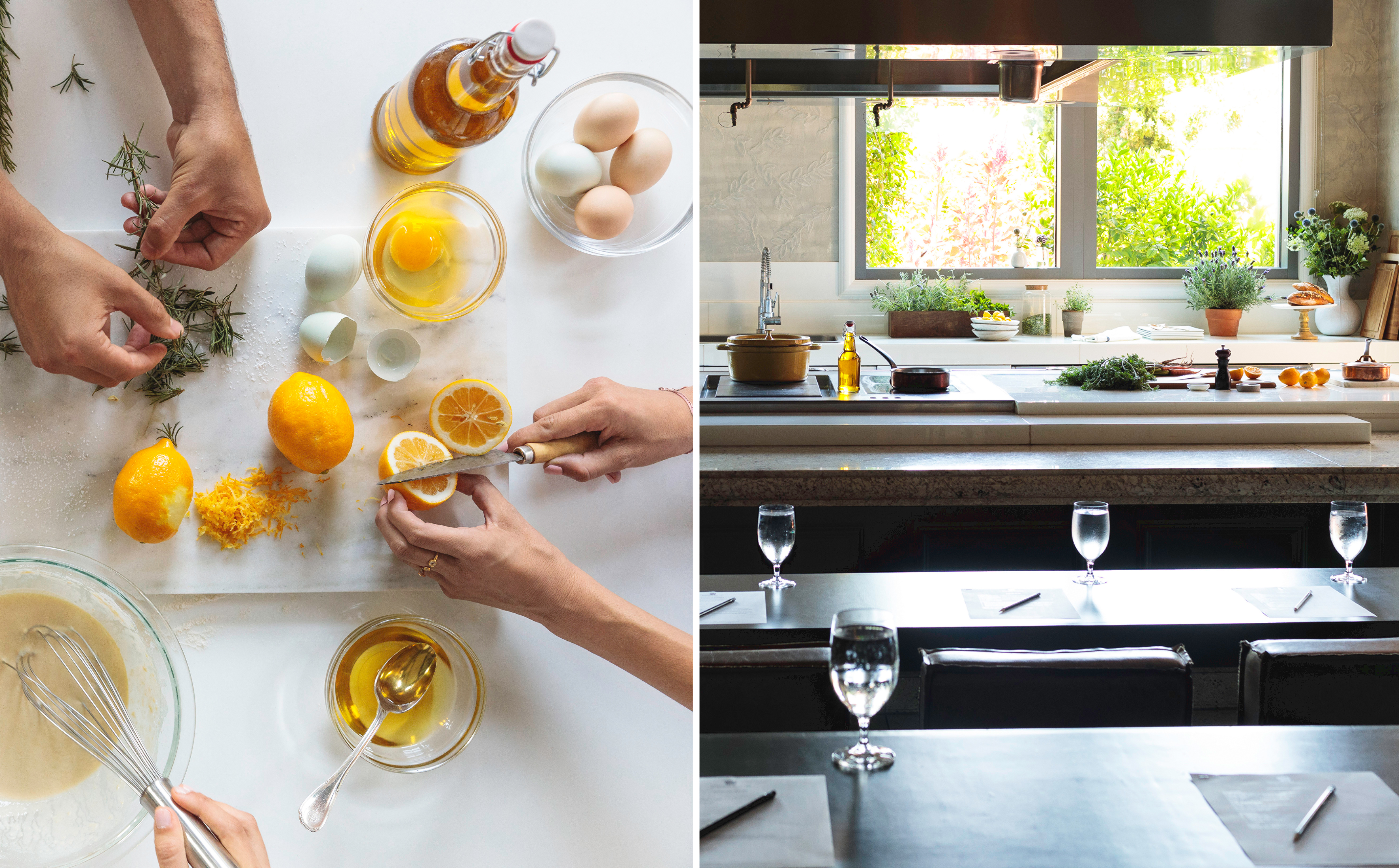 Next, Westlake Village resident lead dietician Diane Nepa kept our embrace of the natural world alive during her cooking demo in the shiny, stainless steel Wellness Kitchen. She made a strong argument for the inclusion of far more fruits and cruciferous veggies in my diet, and as I nibbled delectable chickpea bruschetta she made it seem easy. With modest doses of first-press extra virgin olive oil and wild-caught, not farmed, fish, she showed us the way with zucchini-basil soup, sautéed baby spinach, strawberry salad and tequila salmon.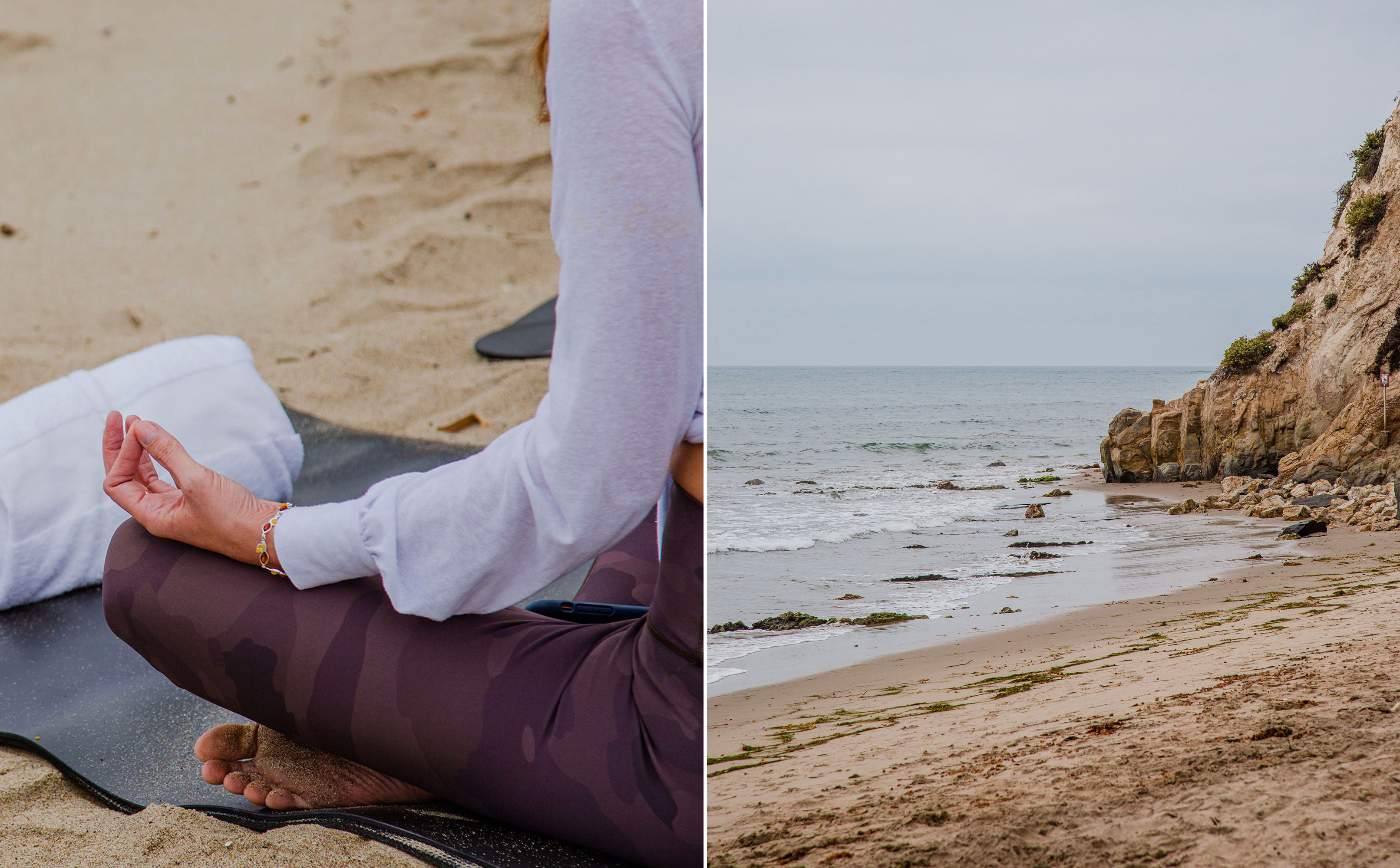 The following morning, decked in Alo Yoga ensembles and appreciating the mist that hovered over Malibu's waves and caramel sand, Peña opened our hearts with his Yoga of 4 Elements – a fusion of philosophies from the Toltecan people, yoga, qigong and tai chi, paying homage through asanas to fire, water, earth and air. The activation, he said, "improves the energy flow in the human body and helps to balance organs and emotions, and performing it in front of the ocean improves all the benefits due to the presence of all the elements."
Breakfast was served at Thorne Family Farms as we sat atop Moroccan-style cushions around a low table bursting with blooms. It proved to be an additional showcase of the Westlake Village chefs' ability to spin fresh, nourishing ingredients into dishes that didn't taste merely "healthy."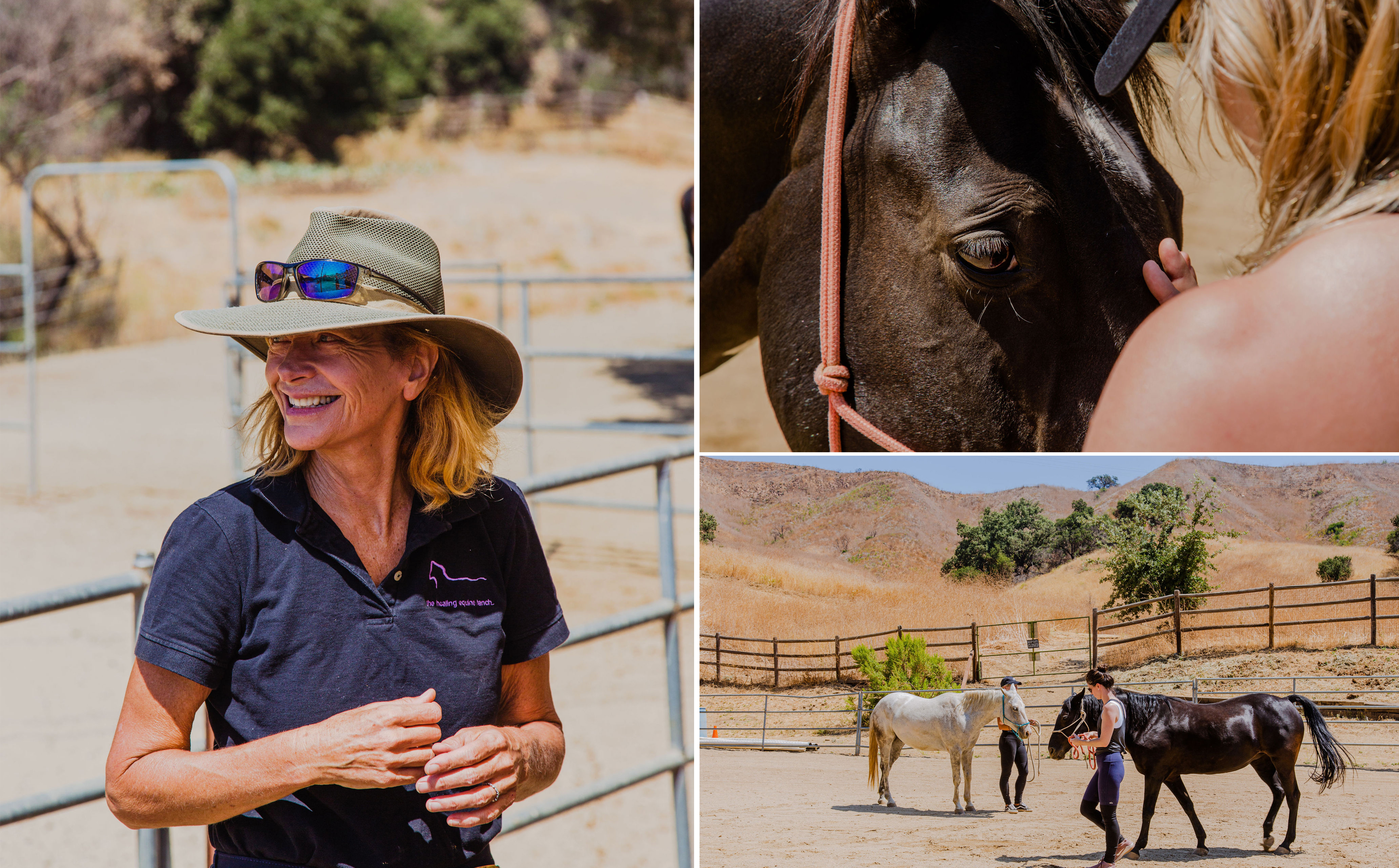 Fully satisfied, we drove up the road to the Healing Equine Ranch, where Westlake Village guests learn how horses' energies and behaviour can positively influence their own. Expert Kiki Ebsen introduced this concept with her gorgeous mares and stallions, the practitioners ready to share a slow dose of therapy. One outcome of the last 24 hours was heightened mindfulness, and I felt my awareness and focus sharpen as I stood before a gray-flecked animal far more powerful than myself, breathing gently into his nostrils to say "hi," and gaining unspoken permission to make eye contact and rhythmically stroke his neck.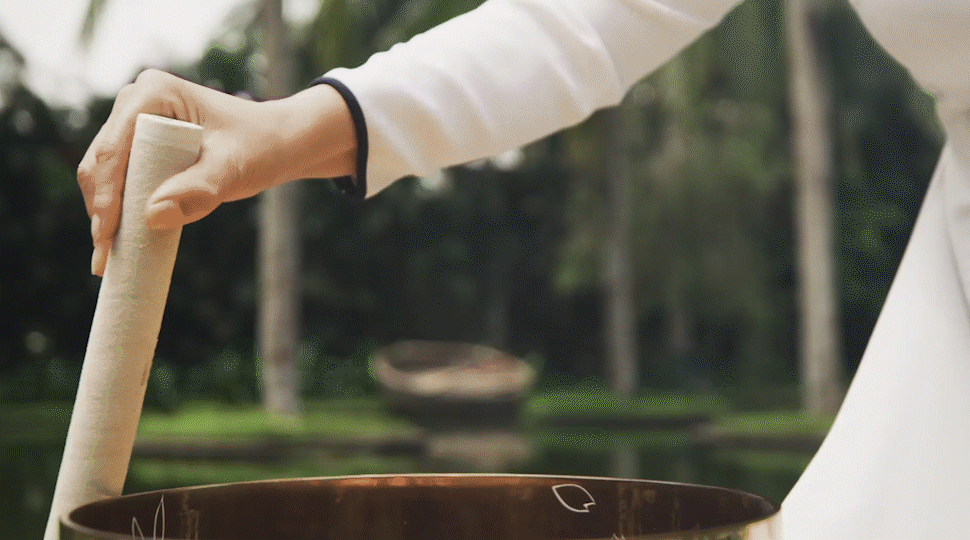 Moments like those led to a deeply felt ending to the retreat. Collins and Mexia joined their instruments of healing, Himalayan bowls and voice, respectively, to guide us in vibrational sound and Punta Mita Meditation, encouraging acceptance and balance. "Sound waves carry deepest through water," Collins told us. "Therefore as we lay the bowls on the body the vibration messages each and every cell down to the deepest organs." This tailored therapy left me lighter, renewed and ready for more surfing. After all, Collins said, a person's psychological state dictates their result: "Vibrational sound is very intelligent therapy. It delivers exactly what you need."
Your Journey Begins Here
How will you take your time?