A sunset cruise through Baltimore's Inner Harbor, a bird's-eye view of Mexico City's ancient pyramids from a hot-air balloon, a helicopter tour of Toronto: The experts at Four Seasons have carefully curated a collection of unique experiences to help you discover a new perspective on some of the Americas' most exciting cities – and bring you and your partner closer together.
Plan your getaway with Four Seasons
Whether you're seeking heart-pounding adventure or a romantic evening out on the town, Four Seasons can arrange exclusive access to once-in-a-lifetime activities and create moments you'll treasure forever. All you have to do is decide how you'd like to spend your time together. Here are a few of our favourite suggestions: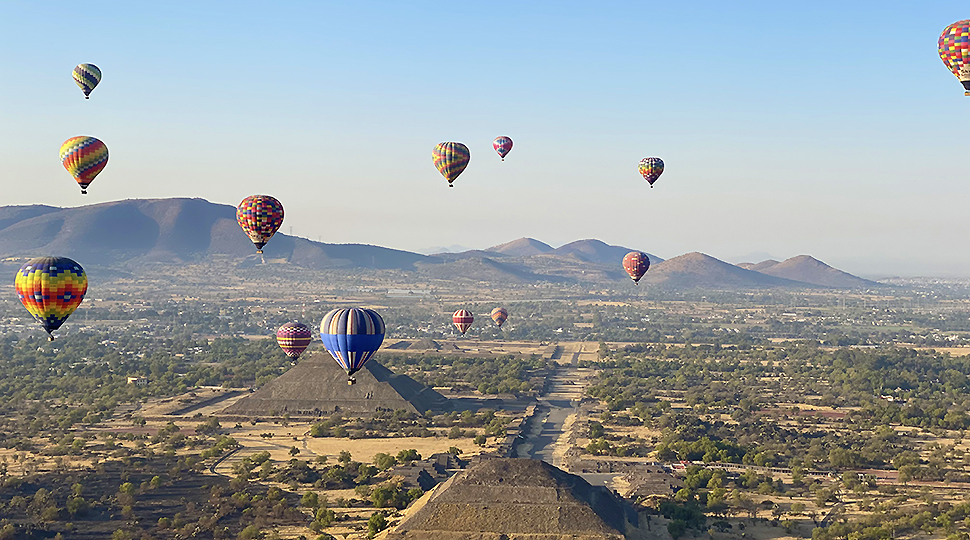 Soar through the clouds in Mexico City
Teotihuacán was the largest city in the pre-Columbian Americas, established in a sub-valley of the Valley of Mexico in 100 BC. Though it's believed the city was sacked in AD 550, the site remained important in the region for centuries longer. Today, you can get an unparalleled look at the UNESCO World Heritage Site from a hot air balloon: A tour guide from Four Seasons Hotel Mexico City will lead you on a morning of archaeological discovery, exploring the unsolved mysteries of ancient landmarks like the Pyramids of the Sun and the Moon and discovering why the Aztecs called the city "the place where the gods were created." After experiencing the site by air and by land, celebrate your trip back through time with an al fresco brunch for two, served by Four Seasons in a private traditional hacienda – it's a flight to remember.
Take flight in Mexico City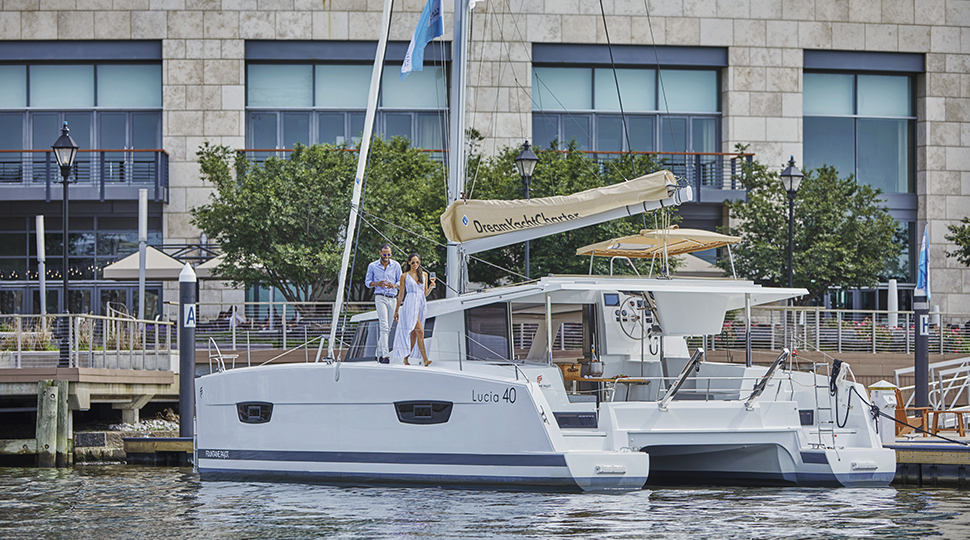 Take to the sea in Baltimore
Sail into the sunset – or start your day with a bracing boat ride – at Four Seasons Hotel Baltimore, where a luxurious 40-foot (12-metre) catamaran is docked just steps from your door. Take in the sights of the Inner Harbor – the iconic Domino Sugar sign, Fort McHenry, the Key Bridge – and downtown Annapolis, with the revered Naval Academy. After a day out on the water, return to the Hotel to unwind with a spa treatment for two; for the ultimate enchanted evening, your dedicated Romance Concierge can arrange for you to have the spa all to yourselves. The Night Spa Experience includes a delicious dinner for two, flowers and a bottle of Champagne. Soak up this time together with a candlelit rose-petal drawn milk bath as you gaze out over the harbour, then end your evening with a couple's massage with warm oil.
Find Romance in Baltimore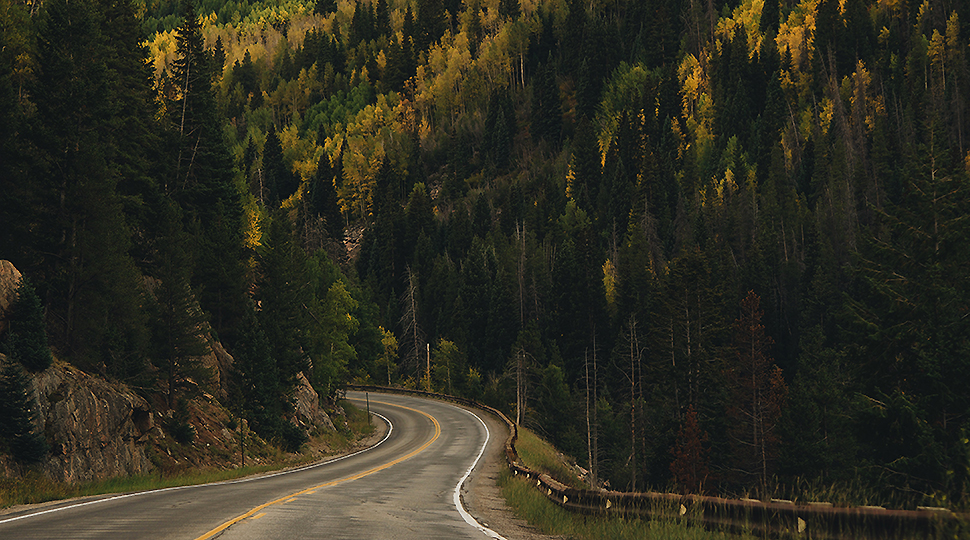 Roam among the redwoods in San Francisco
California is home to some of the most dramatic scenery on the West Coast: cliffs towering over the Pacific Ocean, wine country's rolling green hills, Yosemite's epic granite formations. And, of course, the bright red Golden Gate Bridge, instantly recognizable even when it's foggy in San Francisco. Explore this iconic landmark – and the spectacular redwood trees of Muir Woods – on a road trip from Four Seasons Hotel San Francisco. Cruise across the Golden Gate Bridge in a classic car, and then walk along paved paths winding around awe-inspiring redwoods. Be on the lookout for northern spotted owls and river otters – and the perfect spot for a picnic, prepared for you by the Hotel's chef.
Plan your visit to San Francisco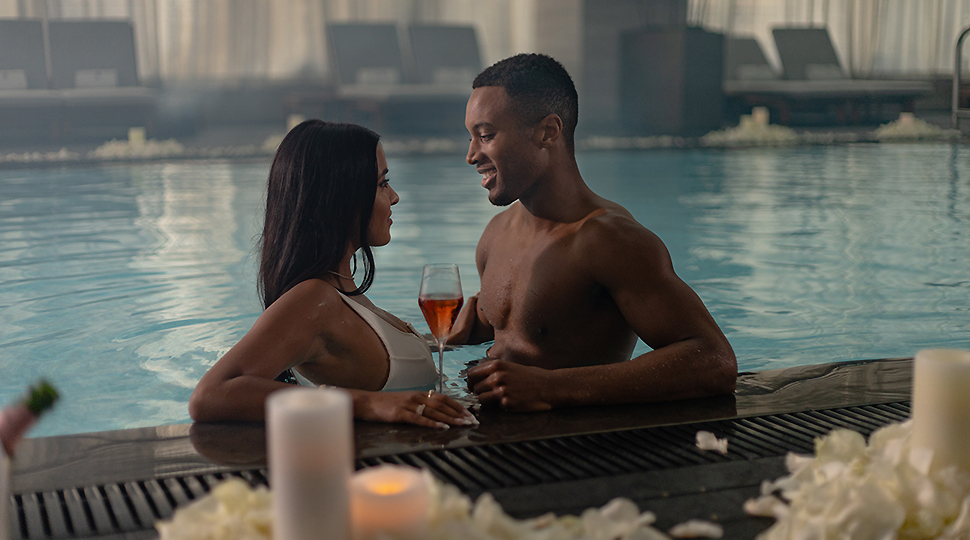 Enjoy a night on the town in Toronto
Take your romance to new heights at Four Seasons Hotel Toronto, where a helicopter will whisk you away for a thrilling tour of the city. The sky is the limit: Soar above the skyline, marvelling at the city beneath you, and then return to the Hotel for a six-course Chef's Table dinner at Café Boulud, including expertly selected wine pairings. The romance continues in the spa, where you and your love will enjoy a decadent couple's treatment and an exclusive night swim experience with a glass of Champagne. Prefer to keep your feet on the ground? The Concierge can plan the perfect night out in the city – perhaps art exhibits, dinner and dancing to live music. Wherever you go, you'll arrive in style thanks to the Hotel's Maserati Quattroporte.
The sky is the limit in Toronto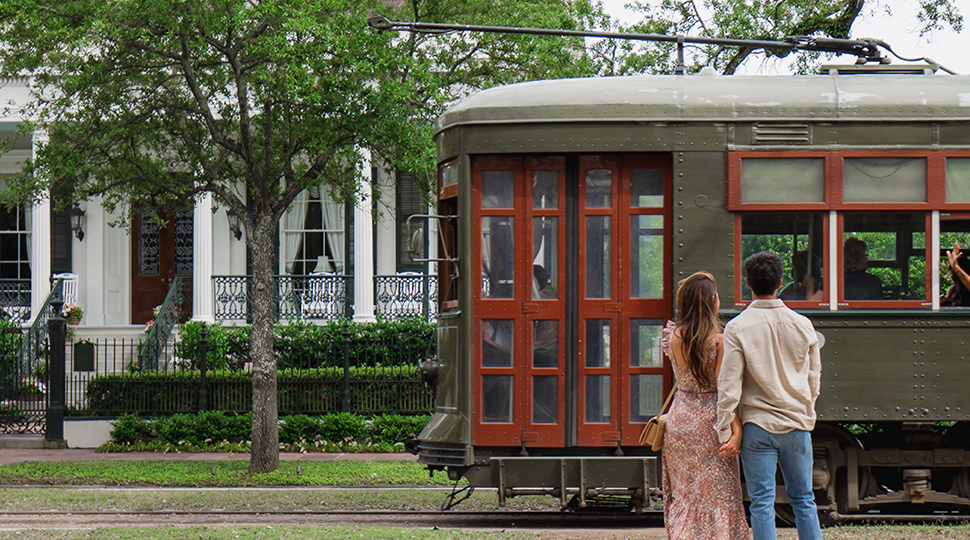 Roll through history in New Orleans
Brass bands, twirling parasols, rhythmic drumbeats: New Orleans is famed for its second lines, described as "jazz funerals without a body." These boisterous parades started as neighbourhood celebrations but have become vital parts of the city's weddings, festivals and Mardi Gras. Join a joyous dance line as you make your way from the new Four Seasons Hotel New Orleans to your private streetcar, ready to clang its way down the historic St. Charles line, in operation since 1835. You'll be joined on your ride by a local historian, who will lead you through the sights and sounds of one of Crescent City's most charming neighbourhoods, and a photographer who will capture the day's special moments in an online album for you. Back at the Hotel, raise a glass to your time together over a dinner at Miss River, acclaimed chef Alon Shaya's "love letter to Louisiana."
Experience the best of New Orleans
YOUR JOURNEY BEGINS HERE
Where will your spirit of adventure take you next?