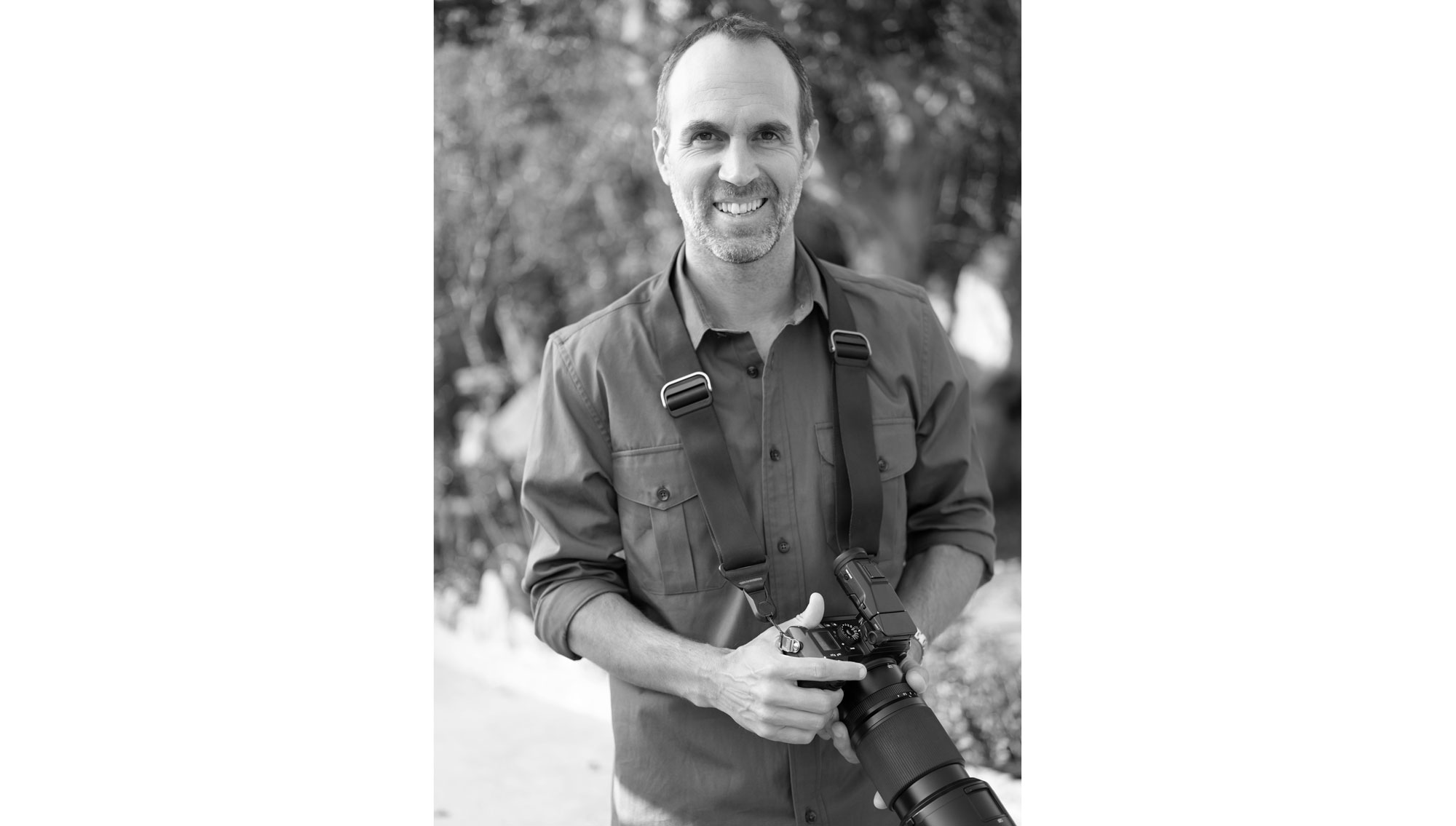 Nicolas Ruel has always viewed the world a little bit differently. "I never wanted to do what everyone else was doing," the photographer says. "I wanted to see things from a unique perspective."
In 2007, Ruel started experimenting with a new technique, shooting a subject with an eight-second exposure. "I start the exposure, cut it, turn the camera, count in my head, close and come back," he says. "Visually, there's a choreography to this style."
He describes his technique as taking a photo and then putting a second photo on top of it so that the two pictures blend together. The resulting image, which he prints on stainless steel, seems to capture movement.
Ruel travelled to 70 cities across 40 countries to produce his main series, Cityscape, Civilization and Industrial, featuring emblematic urban centres with a futuristic angle.
Recently, he had the chance to visit Four Seasons Safari Lodge Serengeti in Tanzania as part of the Envoy by Four Seasons, a program that gives storytellers and artists in a range of genres the chance to immerse themselves in a destination and create work inspired by their experiences.
Here, Ruel shares highlights from his journey.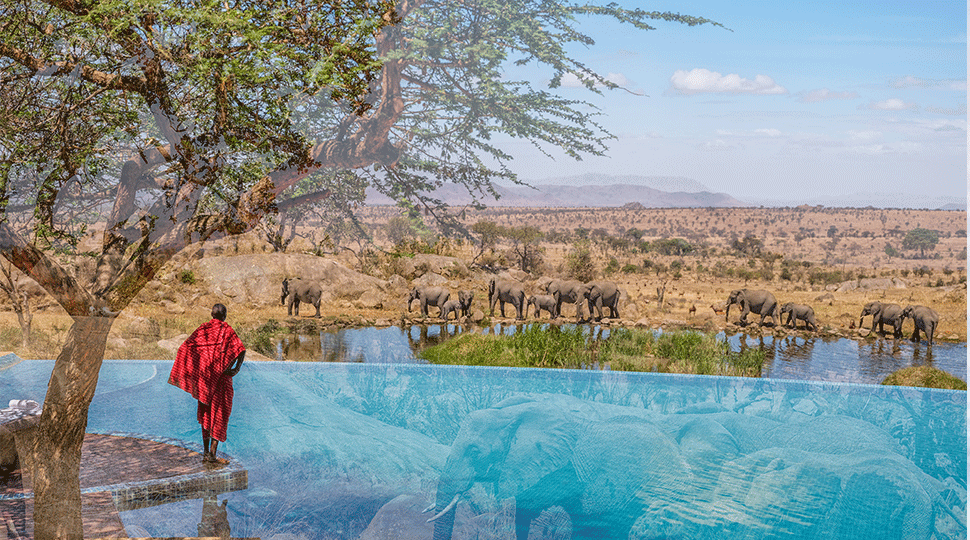 What most excited you about participating in the Envoy by Four Seasons program?
My fascination with the Maasai people goes back years. I wanted to share their way of life – one so different from my own – in my own way, with an artistic documentary approach.
How do you describe your creative process?
It starts with a passion for a particular subject or idea, and then from there I think of the best way to make that idea come to life through my photography and using different media to print.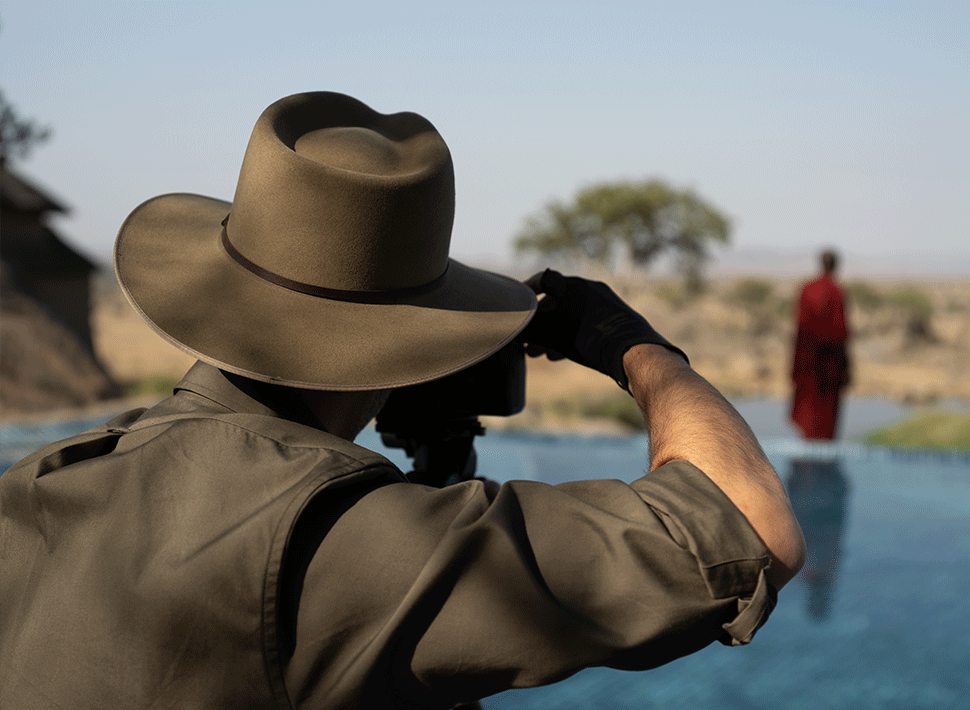 Is there any artistic style comparable to your technique?
There's a lot of similarity between what I do and cubism, where artists show two angles of the same subject. The idea is the same: A subject looks different from a different perspective.
How did seeing the Serengeti from a hot-air balloon change your sense of the landscape?
It was a once-in-a-lifetime experience and a chance for a bird's-eye view of the savannah at the break of dawn. At sunrise, the air is still and allows for a unique perspective in terms of scale and photographic opportunity to shoot the wildlife below. Silence was my friend, as the animals below were undisturbed.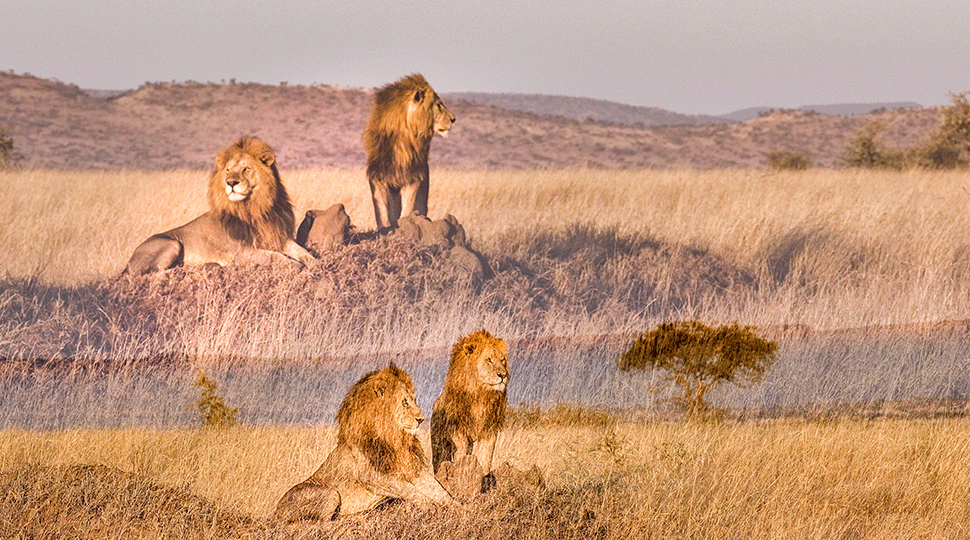 How is photographing wildlife unlike photographing people?
With people, trust is made much more easily, whether verbal or non-verbal. When photographing animals, I enter the situation with patience and rely heavily on instinct. Shooting the unpredictable is much more challenging.
What did you learn about going on tracking expeditions with the Maasai?
It let me move to the rhythm of my own pulse, guided by their steps, jumps, smiles and passion for life. And almost rubbing shoulders with animals in the natural environment made me realize how fragile life is and how important it is to live every moment to the fullest.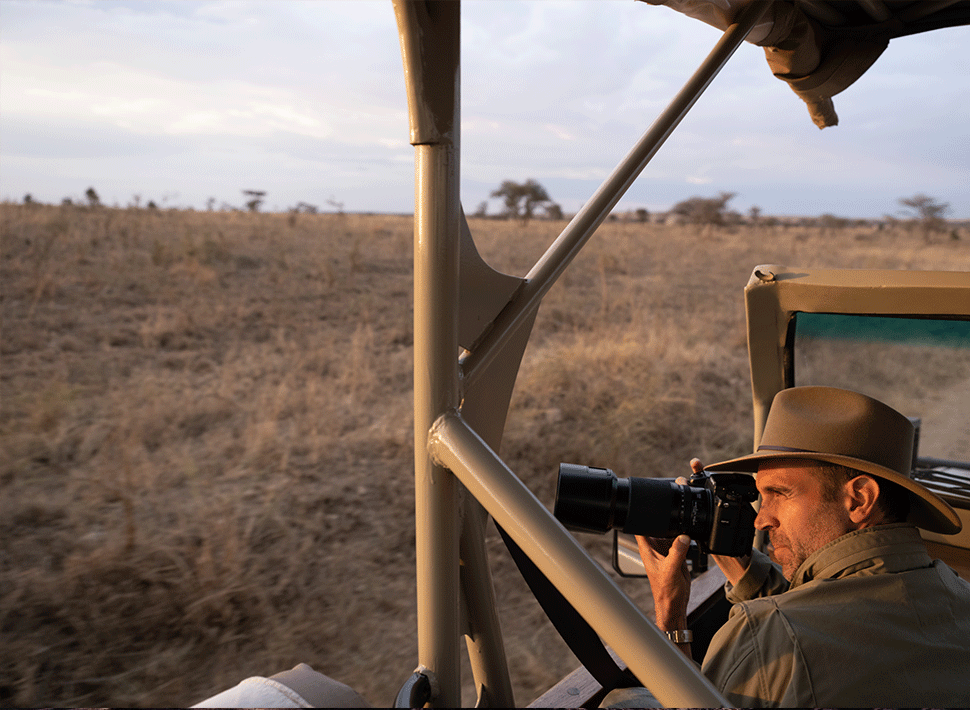 What was your wildlife highlight?
I had almost given up on photographing a cheetah, but while heading to the airport we spotted two. They were in predatory mode, hunting gazelles. They aligned themselves in preparation to attack, and at full speed they were off. I was lucky enough to get my shot. Sometimes the moment you are waiting for happens when you least expect it.
Do you think your work subtly helps people think about conservation?
I hope my work inspires people to look deeper, not only into the work itself but into the fragility of these magnificent creatures in their natural habitat. If people are able to make an emotional connection to this world and its wildlife, then my hope is that they are moved to address the issues that threaten the animals' existence.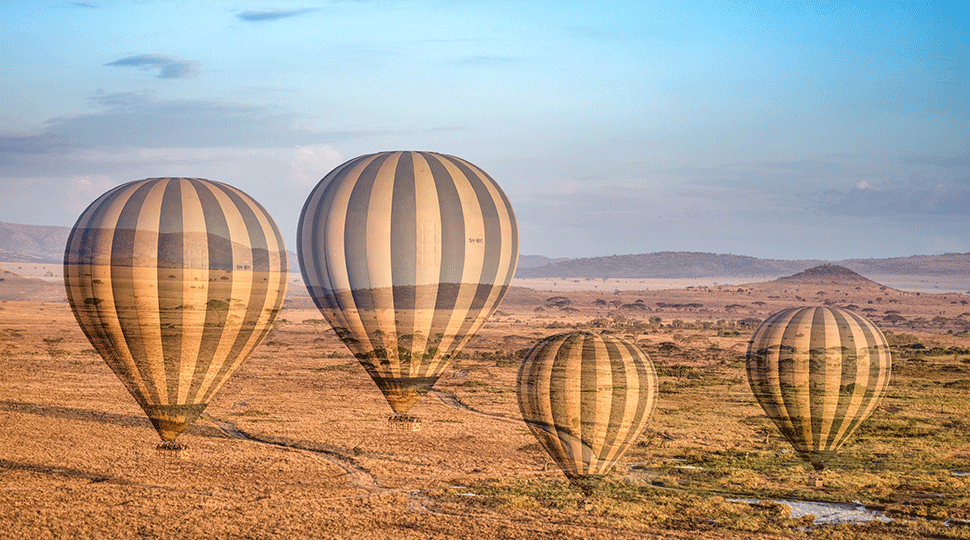 What did you learn about yourself during this trip?

Discovering different cultures allows me to deepen my knowledge of man and his environment, but most of all to be as close as possible to my own emotions. This experience in the Serengeti has taught me the importance of living in flow. I found myself deep in my work and losing track of time completely. Being in this flow state allowed me to get closer to my source of inspiration – the animals – without thinking about the next shot. It was a form of meditation and something I will carry forward with me on my next adventure.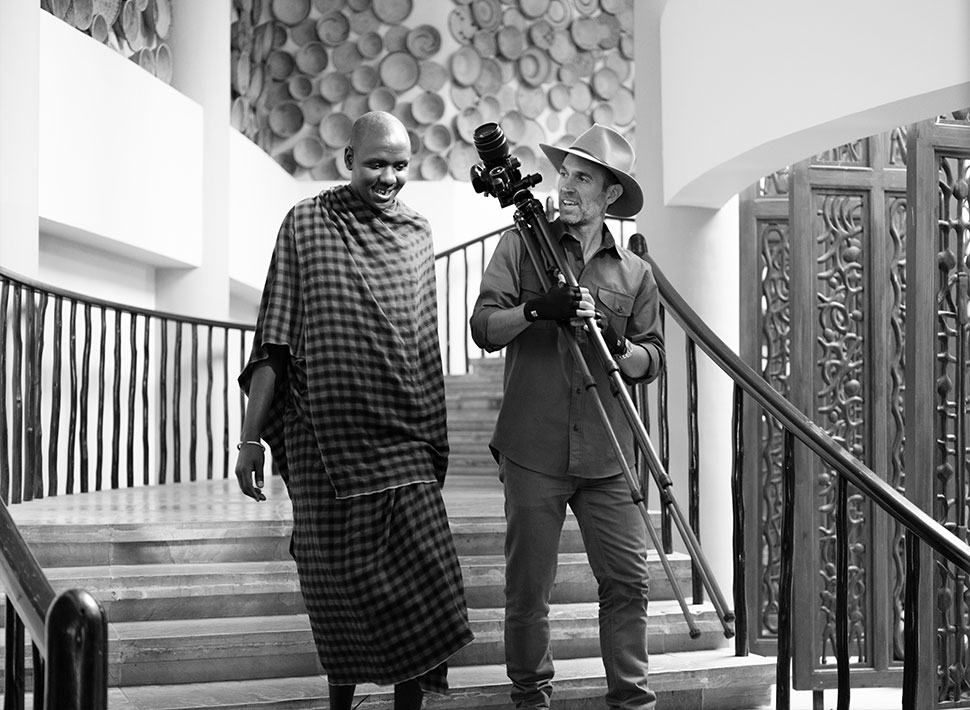 All photography courtesy Muse Storytelling
YOUR JOURNEY BEGINS HERE
How will you step out of your comfort zone?