Dubai is a study in contrast – a place where winding souks exist alongside modern high-rise buildings, glamorous beach resorts and dramatic desert landscapes share real estate and a dazzling city centre abuts lively residential neighbourhoods. The largest city in the United Arab Emirates, often described as a bridge between East and West, is also a mosaic of global cultures.
The people who live and work in Dubai are as compelling as the metropolis itself. From a Brazilian belly dancer to a falconer from South Africa, Four Seasons can introduce you to some of the most intriguing individuals – people who will make an extraordinary visit truly unforgettable.
Four Seasons Resort Dubai at Jumeirah Beach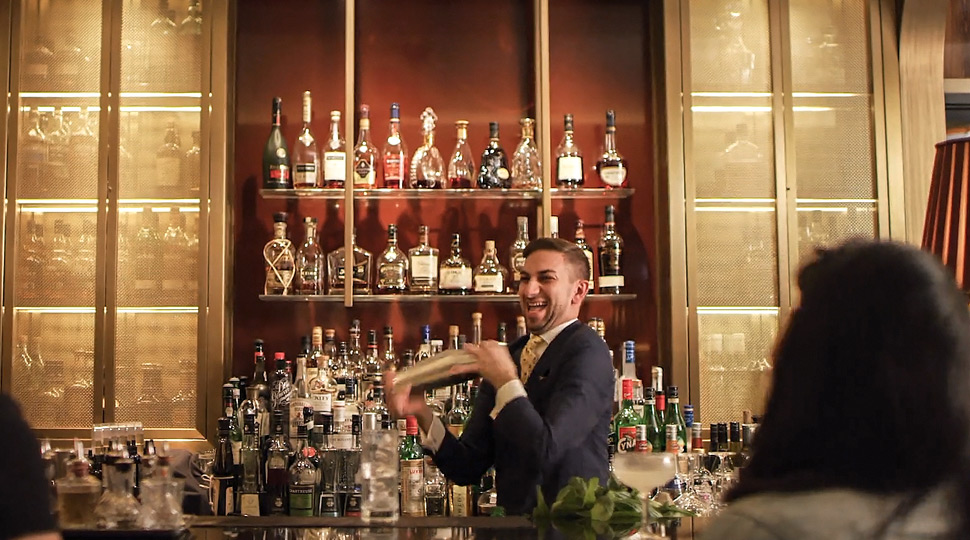 Born in Milan, with Sicilian roots, Mariano Ricciari, the assistant bar manager and lead bartender of MINA Brasserie, still starts his day with a proper Italian espresso. Friends joke that he's a workaholic. Even though he's a manager, he still likes to jump behind the bar for fun.
Here, you see things that you don't find anywhere else.
"I love to create a sense of hospitality," he says. "The interaction with different guests is what I like the most about my job. I get to listen to new stories and adventures. Some people share things that they might not even tell their wife or husband."
Ricciari moved to Dubai three years ago and describes the city as a bubble in the world. "Here, you see things that you don't find anywhere else, and you find a better way to recreate something that you've seen somewhere else," he says. He's constantly pushing his team to experiment and get creative with the cocktail program. "At the end of the night I like to sit down and share my feedback with the team and congratulate them for a job well done," he says. "And of course, I pour myself a drink."
Four Seasons Hotel Dubai International Financial Centre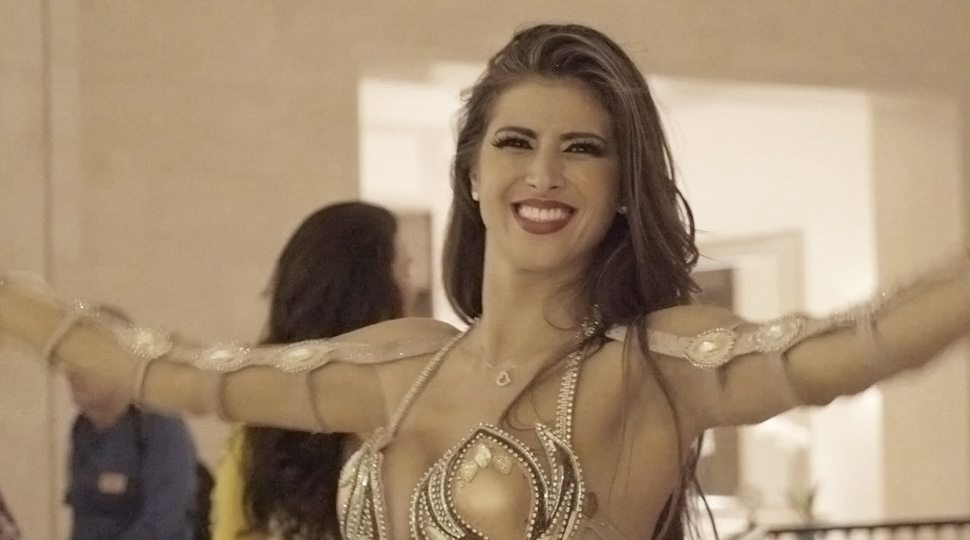 Upon arrival at Four Seasons Dubai Jumeirah Beach, the unmistakable sounds of Arabic music wafts through the air and a pair of belly dancers appear, elegantly bending their bodies to the rhythm. It's an ideal welcome.
[Belly dancing] brings you happiness when you watch it.
One of the dancers is Brazil-born Graciela Pischner, who always dreamed of performing in the Middle East and made her way to Dubai after stops in Lebanon, Yemen, Bahrain and Tunis. "I like how people in Dubai appreciate and respect my work," she says. "Also, it's a safe place, and the perfect location for someone who wants to travel around the world."
Belly dancing is a respected Arabic art form, with some differences according to location. In Dubai, the dancers perform in high heels and take big steps. "It brings you happiness when you watch it," Pischner says.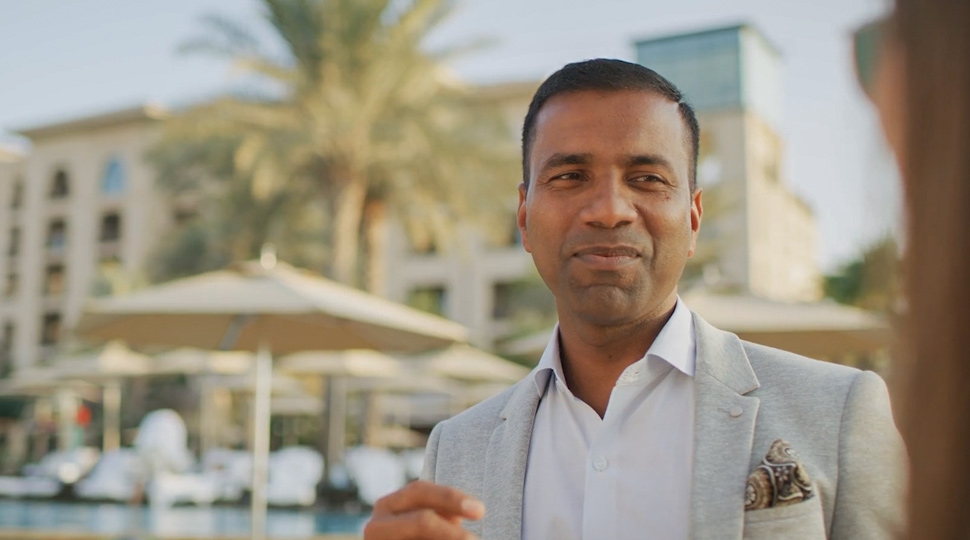 As the Manager of Suq Restaurant at Four Seasons Resort Dubai at Jumeirah Beach, Lawrence Raj believes it's his role to make guests feel like part of the family. "It's as important to start the day right as it is to end," he says, "so beginning with breakfast, I ensure every guest receives astounding service."
At Suq every day is always full of new discoveries.
The cuisine at Suq, a mix of flavours from the Middle East, Asia and the West, reflects the diversity of the city. Raj, who was born in Kanyakumari in South India, moved to Dubai 15 years ago, drawn to the city's blend of ancient traditions with modernity. "Dubai reminds travellers of its heritage through its food, fabrics, dialects and desert tents," he says. "The city is so alive, and at Suq every day is always full of new discoveries, new friends and personal growth."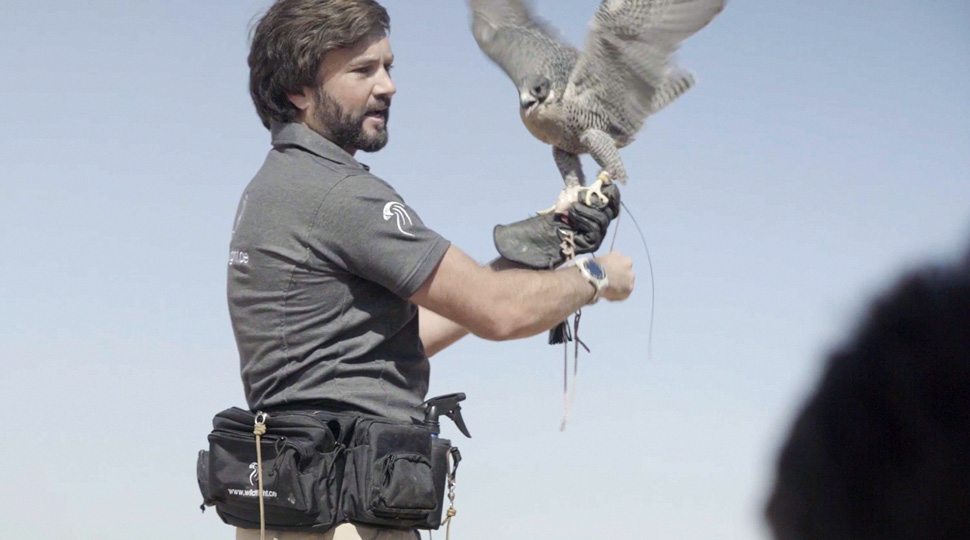 The art of falconry goes back more than 2,000 years. Although most people in modern-day Dubai don't rely on falcons to hunt prey and find water in the desert, the falcon remains an important symbol in Arabic culture. It's the national bird of the United Arab Emirates.
South Africa–born Liander Botes is the operations manager at Wild Flight Dubai, which introduces travellers to falconry and educates them about birds of prey. "This is not a pet – this is a dangerous animal," Botes tells visitors, noting that when going for the kill, the bird can reach speeds of up to 300 kph (200 mph). "It is a hunting tool and can cause the same damage as a rifle."
The falcon can reach speeds of up to 300 kph (200 mph).
The falcon can travel long distances, but, as Botes shows guests, it can also return to its owner, thanks to a natural form of GPS. Wild Flight Dubai can arrange for a falcon to perch on a well-protected arm or display a bird's exercise and free flight at sunset. "The interesting thing about my job is that every day is different," says Botes, who developed a love of animals while growing up on a farm in South Africa. "Every day something new happens."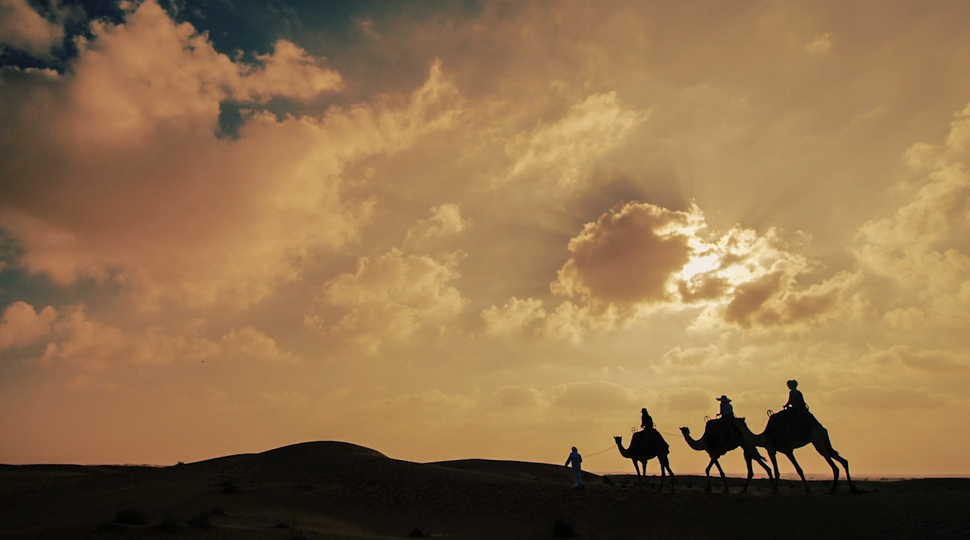 Mohammed Ali doesn't speak a word of English, but with simple motions he shows guests how to mount his camels carefully and ride them over sand dunes.
He assures nervous first-timers through his translator that camels are actually quite calm as long as you don't create a noise that disturbs them. An expert trainer who has worked alongside camels since childhood, Ali was born in Pakistan and now lives with the Bedouins in the desert. He takes great pleasure in helping visitors live out their Lawrence of Arabia fantasies while interacting with his well-behaved animals.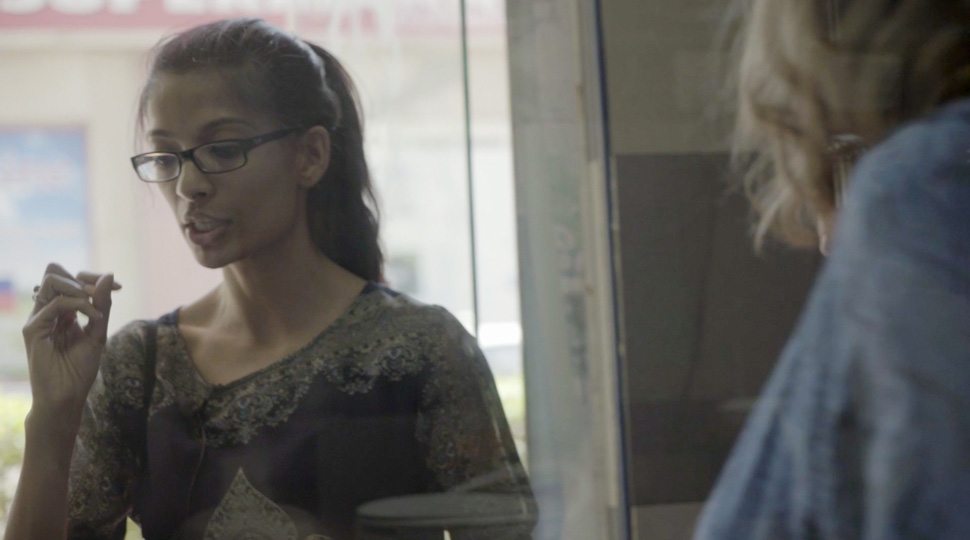 Dubai's dining scene isn't defined just by its plentiful celebrity-chef restaurants. Arva Ahmed, a respected food blogger and the founder of Frying Pan Adventures, provides an authentic taste of local flavours on her culinary tours of Old Dubai.
Dubai is a great preserver of food culture from around the region.
Ahmed, born in India, moved to the United States for college, followed by a high-powered job as a management consultant in Manhattan. But her heart was always in Dubai. Eventually, she returned to pursue her true passion: food. With her quick wit and encyclopedic knowledge of regional cuisine, it's no wonder Andrew Zimmern featured Ahmed on his show Bizarre Foods.
An afternoon with Ahmed in the Deira neighbourhood emphasizes Dubai's multiculti cuisine. Tastings might include Lebanese pizza, freshly made Egyptian falafel, and a sweet Arabic dessert called knafeh that's made with noodles and stringy cheese. She clearly relishes the variety: "Dubai is a great preserver of food culture from around the region, the Middle East and beyond to North Africa and the Indian subcontinent."
YOUR JOURNEY BEGINS HERE
Ready for your next adventure?