Located at the tip of the Baja California peninsula on Mexico's west coast, Cabo has been a haven of relaxation and splendour since the golden age of Hollywood. The Rat Pack enjoyed escaping the glare of their public lives there, while John Wayne preferred fishing in Cabo San Lucas. Errol Flynn and Bing Crosby also enjoyed the laid-back Cabo lifestyle.
But besides its most famous jet-setters, Cabo is quickly becoming the destination of choice for people wanting an additional place to call home. In Cabo, the Mexican Riviera becomes so much more than a vacation destination. Here you can breathe in that Sea of Cortez air; access secluded stretches of swimmable beach from the comfort your own home; and live life at a slower, though no less exciting, pace. Pair that with the influx of luxury real estate to choose from, and the appeal of Cabo becomes undeniable.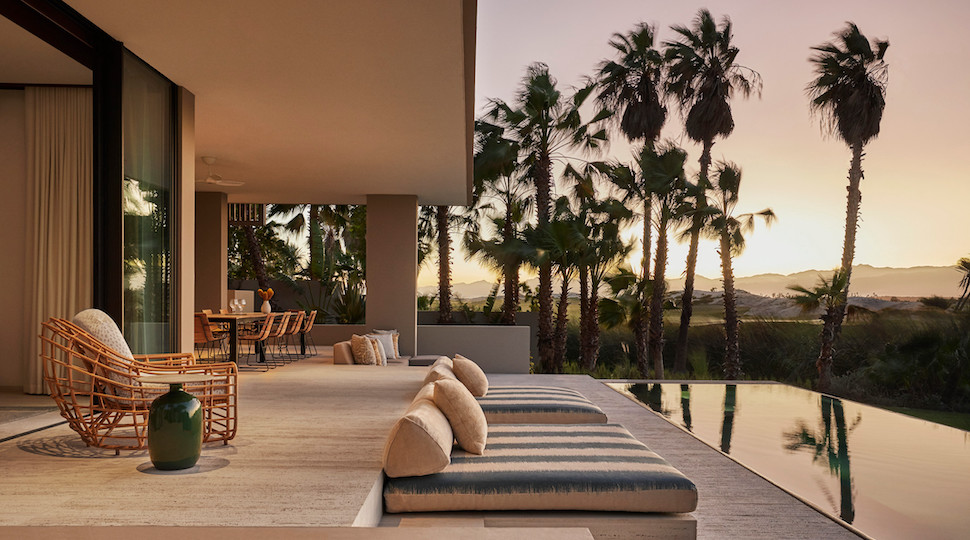 High-end relaxation made easy
Currently, about 90% of real estate transactions in Cabo are from U.S. and Canadian buyers, which speaks to the ease of purchasing property in Mexico. Developer real estate teams often help guide buyers through the Mexican purchasing process, working with U.S.-based escrow and title insurance companies to make the transaction as smooth and transparent as possible. It's telling that many Four Seasons homeowners in Cabo also own homes at other Four Seasons properties, some having developed interest in other locations even before moving into their Cabo estates because of the ease of the process.
This piece of paradise may be particularly enticing for those based in the U.S., who can catch an easy flight from many places in the country. But the level of service, the quality food scene, the perfect weather and the overall vacation-vibe lifestyle are appealing to buyers worldwide. So how does a discerning buyer make the choice that's right for them? With two distinct properties to choose from, Four Seasons Private Residences invites homeowners to experience the best of Mexico's Baja peninsula, with a village-style atmosphere right on the beach at Four Seasons Private Residences Cabo San Lucas at Cabo del Sol, or the exclusive, rugged landscape of Four Seasons Private Residence Los Cabos at Costa Palmas.
"We look at where our customers want to be, and where we can deliver our brand promise to those who want to commit to living our brand lifestyle over and above vacationing," says Paul White, Four Seasons Senior Vice President of Residential Development, Sales and Marketing. "We have two properties here [in Cabo], so it's a very important spot for us."
Four Seasons Private Residences elevates the home experience, providing all the amenities from the resort properties, which are also on site, plus a dedicated residential team to make sure even the smallest details are in place before a key is turned. It's homeownership without the fuss.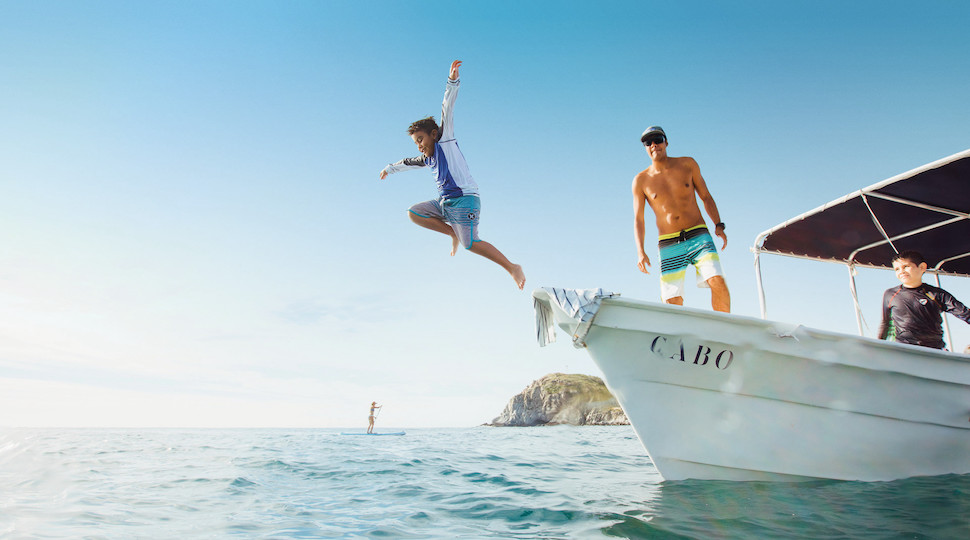 Adventures abound in Cabo San Lucas
At Four Seasons Private Residences Cabo San Lucas at Cabo Del Sol, every room has a view of the Sea of Cortez, making it easy to sit back and watch the boats go by from your private terrace while you snack on fresh guacamole and chips prepared by the Four Seasons culinary team.
The lush landscape of the boutique village-style property sits right on one of the few swimmable beaches in Cabo, while the natural shoreline and rock formations offer an additional sense of discovery and adventure. You'll find a mix of 61 private villas, residences and estates, each designed to evoke a soothing, elegant luxury, featuring nature-inspired colours and materials – wood ceilings, stone veneer columns and walls, and light marble floors that draw inspiration from traditional Mexican haciendas with a contemporary twist.
Here, homeowners can also buy into the exclusive Cove Club, providing discretion, camaraderie and a private-club lifestyle, plus access to some great restaurants. Paddleboarding and a variety of water sports and activities are also available on site, and private club members have some added perks that can't be found anywhere else. Don't feel like playing a full 18 holes at the acclaimed Jack Nicklaus–designed Cove Club Course? No problem. Care to go straight from the beach to the golf course, without having to pack your golf shoes? You can even play barefoot if you'd like.
The typical owner drawn to Cabo San Lucas is active and curious, always open to trying new things. With so much freedom and so many options, this could be where you discover a hidden talent for fishing or even a newfound love for pickleball, a sport you might never have thought to try before calling Cabo home.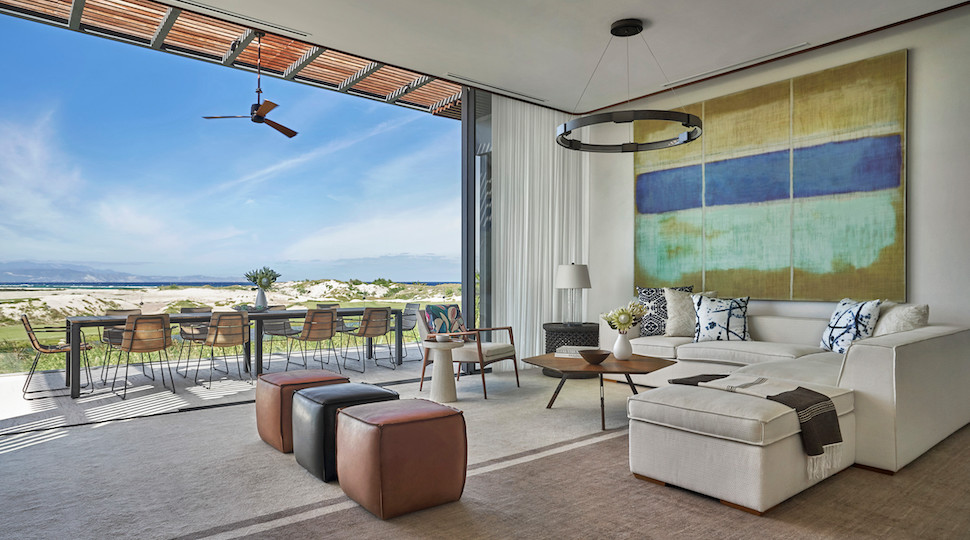 Calling Costa Palmas home
Homeowners can also embrace the quintessential Cabo lifestyle on the Sea of Cortez at Four Seasons Private Residence Los Cabos at Costa Palmas, where the tranquillity and natural landscape of the secluded East Cape are the perfect low-key escape from any hustle and bustle. This is, after all, the same stretch of sea that captured the interest of oceanographer Jacques Cousteau, who referred to it as "the aquarium of the world."
Homes here are beachfront, marina side or ocean view, and owners can select from four bespoke home designs that are made to blend seamlessly into the landscape, or buyers can design and build their own custom seaside villa. Either way, residents and their guests will have access to more than 2 miles of swimmable beaches among the rugged natural surroundings, while yacht owners will also be thrilled to find the Costa Palmas Marina and Yacht Club just steps from their front door.
Outdoor adventures such as snorkelling, diving, kayaking, sailing, deep-sea fishing, swimming with dolphins or simply enjoying a lounge chair on the white sand are all within easy reach. And that's in addition to access to the other amenities available at nearby Four Seasons Resort Los Cabos at Costa Palmas, including pools, a Spa, two tennis courts and a state-of-the art Fitness Centre and Sports Club designed by internationally renowned fitness expert, Harley Pasternak. There really is something for everyone – and every family – at Costa Palmas.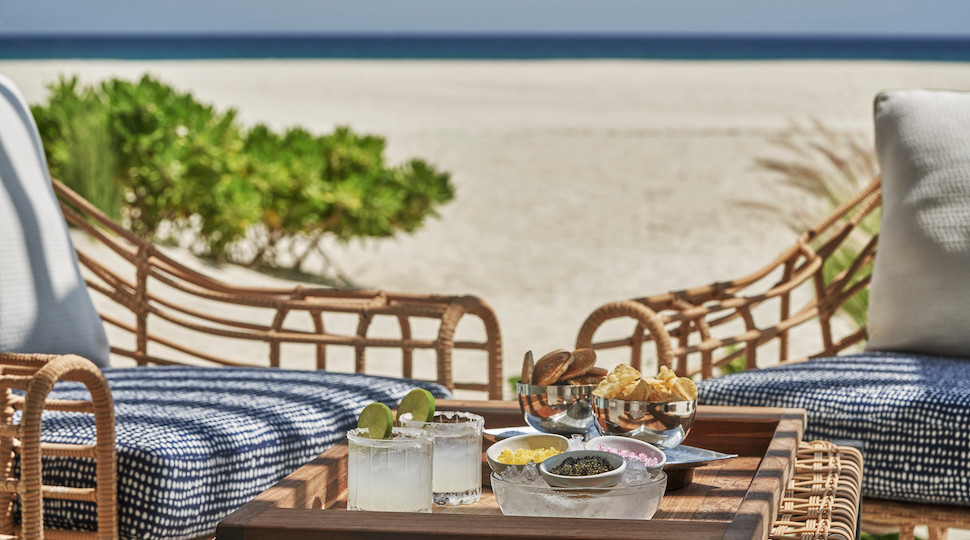 The Four Seasons treatment
Owners and their guests experience the high-level of service and hospitality you'd expect from Four Seasons from arrival to departure. You can also rest easy knowing that a dedicated team is taking care of your home at all times, whether you're there or not. When an owner is away, the team ensures the home is cleaned and secured. Ready to head back? All you have to do is let the team know and they will open the home, adjust the temperature to your preference, freshen up the space, stock the refrigerator and have a pitcher of margaritas ready to make you feel welcome as soon as you walk in the door.
See what it's like to live with Four Seasons