A remarkable beachfront location

This elegant, thoughtfully-designed beachfront village in the heart of the Golden Corridor brings to life all the romance, fun and adventure that is the hallmark of Los Cabos.

Relax or Entertain in Style

Open-concept living areas have been carefully designed to provide either a quiet space for reflection, or set the scene for memorable celebrations, framed by ocean views.

Elevating the Ocean Lifestyle

With over two miles (three kilometres) of pristine coastline and some of Los Cabos' most swimmable beaches, Cabo Del Sol is a playground of experiences, for residents and their guests alike.

Evoking an elegant luxury inspired by traditional Mexican haciendas, the master bedrooms feature a soothing colour scheme that allows the sky and ocean to awaken your senses, while providing calmness and serenity.

Carefully sited to incorporate majestic Sea of Cortez views, immerse yourself in the gentle sounds of the surf and the cooling ocean breeze while dining outdoors or relaxing in your private infinity pool.

Made for Unforgettable Moments

Blending in authentic native elements with imaginative modern design, inviting private terraces offer daily inspiration and the perfect setting for al fresco dining with friends and loved ones.

Climbing 800 feet (244 metres) from the ocean's edge, Cabo Del Sol's mountainous landscape provides magnificent views across the Corridor and a constant reminder of your remarkable natural surroundings.

Designer interiors extend effortlessly onto a covered outdoor terrace, which provides a cool and shady space to unwind with a book or enjoy an evening aperitif.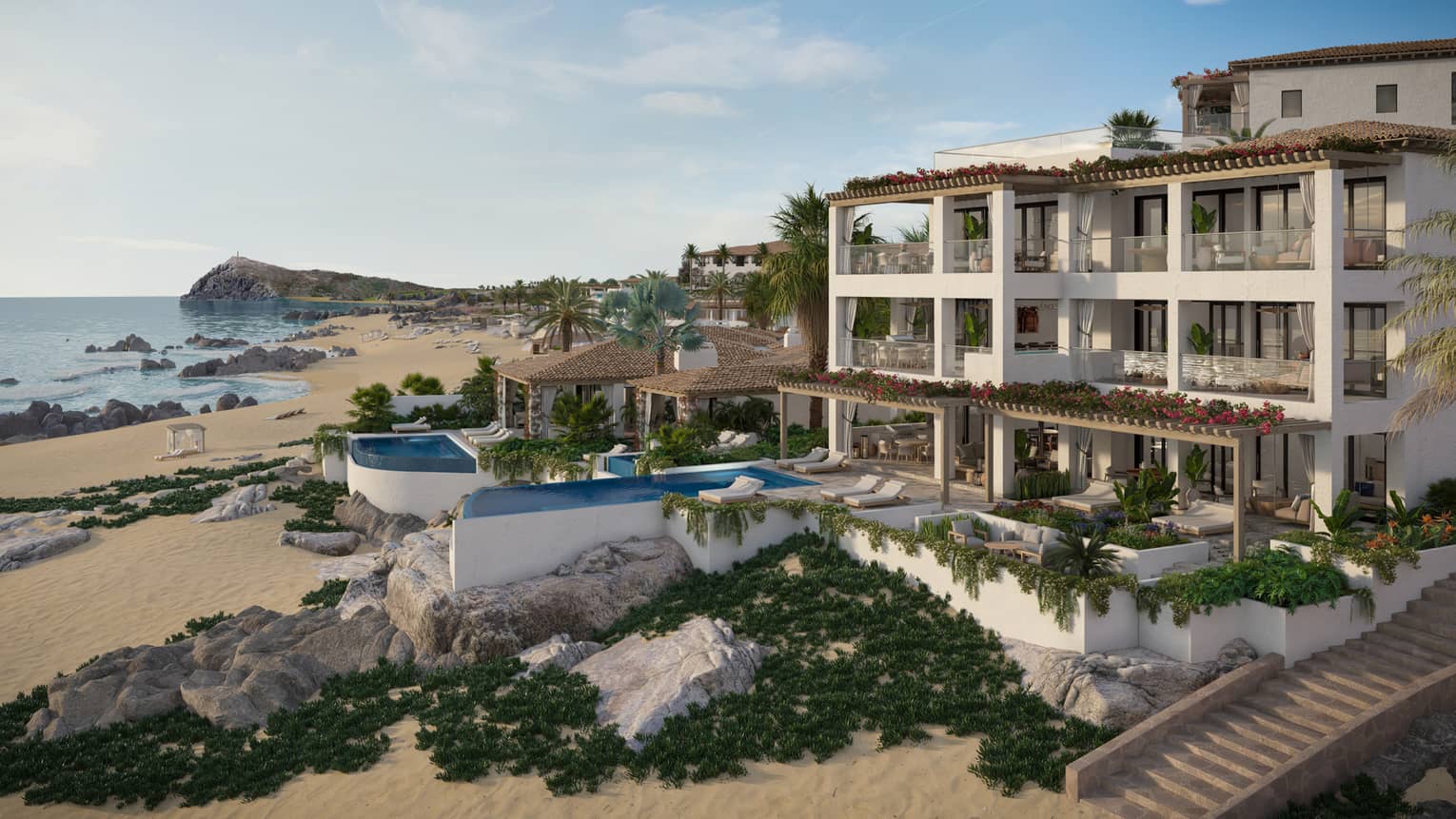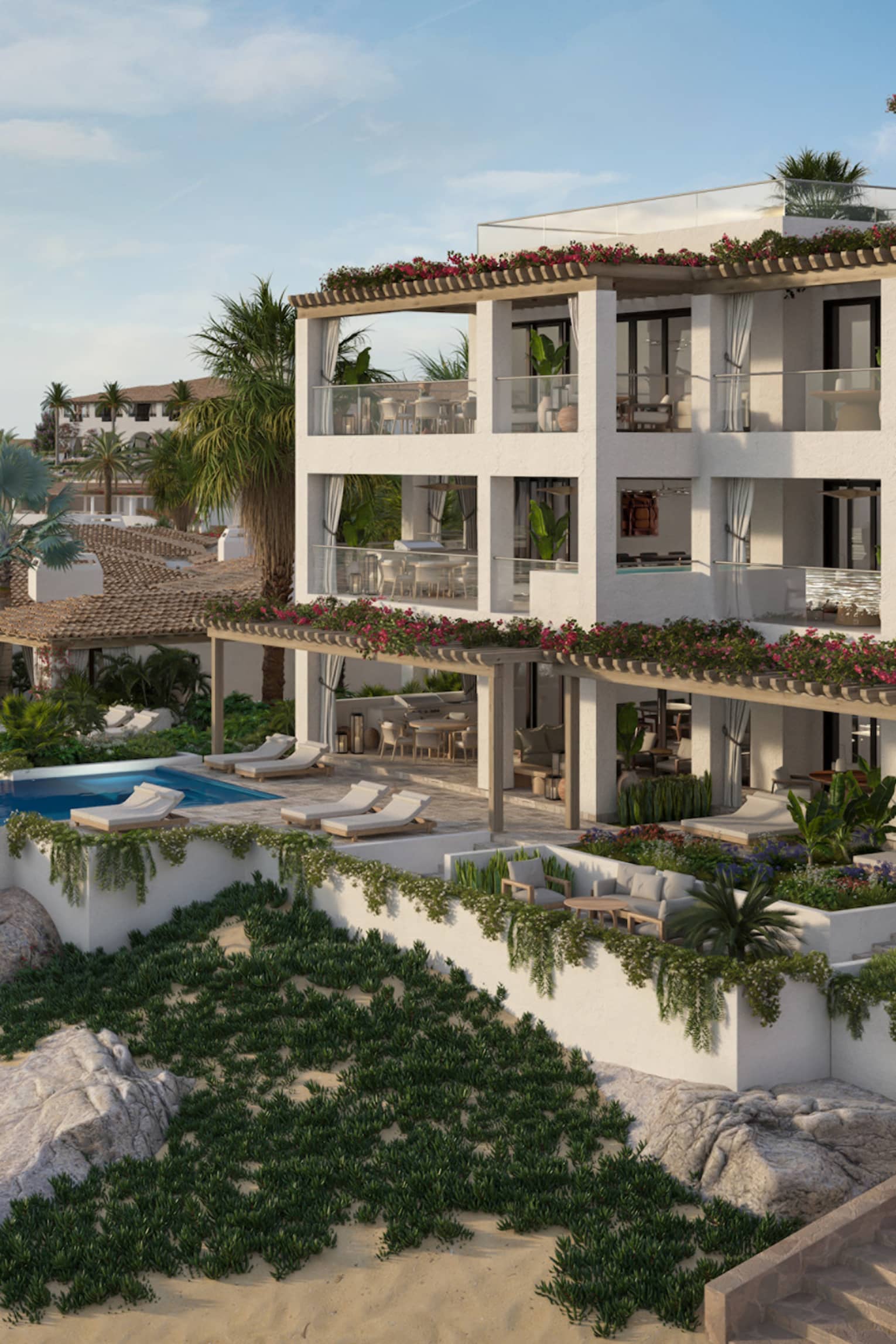 Four Seasons Private Residences
Cabo San Lucas at Cabo Del Sol
Arrive home to barefoot luxury
Continue to developer's website
By clicking on this residential link, you are linking to a third party residential website. Neither Four Seasons Hotels Limited nor any of its affiliates ("Four Seasons") guarantee or assume responsibility for, the accuracy or completeness of any information displayed on this residential link/website and expressly disclaims any duty or obligation to review or correct any of the contents of this website. Four Seasons is not the owner, developer, sponsor or sales or marketing agent of, and Four Seasons has not made any representations, warranties or guarantees whatsoever with respect to the residential project on the website to which you are linking. Should you choose to use this residential link, you assume total responsibility for your use of the pages and website to which you are linking.
Residences currently available for purchase

If you are interested in purchasing a Private Residence, simply visit the property developer's website via the button above, or contact us directly using the button at the top of the page.