Discover one of the leading urban centres of the Middle East through the sophisticated lens of Four Seasons Hotel Kuwait at Burj Alshaya. Located in the northwest corner of the Arabian Gulf on Kuwait Bay, Kuwait City is the economic, cultural and political capital of Kuwait – a country with a population of about four million people. This business-oriented city mixes modern skyscrapers and classic Islamic architecture, designer shopping malls and traditional street markets. Here in the city centre, our five-star hotel concierge team guides you to the top things to do in Kuwait.
Weekend Destination
BALANCE TIME AT OUR SPA AND POOLS WITH SHOPPING AT THE AVENUES AND A VISIT TO THE KUWAIT NATIONAL MUSEUM.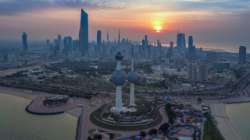 KUWAIT TOWERS
Standing on a promontory in the Arabian Gulf, these three slender water storage towers were inaugurated in 1979 and have since become the symbol of Kuwait City. The main tower includes two spheres and features a viewing platform and restaurant.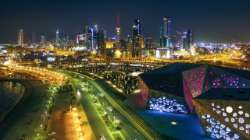 SHEIKH JABER AL-AHMAD CULTURAL CENTER
One of the city's modern highlights, Kuwait's first-ever opera house is just a five-minute drive from Four Seasons. The country's new national cultural district includes state-of-the-art theatres, concert halls, cinemas, exhibition halls and a library archive, all set amidst spacious parkland.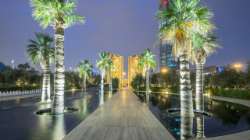 AL SHAHEED PARK
A five-minute walk from Four Seasons, this is the largest urban park in Kuwait – a multicultural hub that showcases the story of the land, its history and culture. The park features beautiful botanical gardens, two museums, a lake, walkways and jogging tracks.

THE AVENUES SHOPPING MALL
With more than 800 stores, The Avenues is Kuwait's largest shopping destination – and just 15 minutes from Four Seasons. The mall's Prestige section presents many high-end international brands, including a two-storey Chanel boutique, Dolce & Gabbana, Fendi and Louis Vuitton.

Souk Al-Mubarakiya
One of Kuwait's oldest souks, this was the city's centre of trade prior to the discovery of oil. It's easy to spend hours strolling and finding bargains on heritage goods such as silk carpets, antiques, jewellery, perfumes such as musk and oud, and traditional local foods.

GRAND MOSQUE
Located in the heart of the city, this is Kuwait's biggest mosque, where all official religious celebrations are held. Renowned as one of Kuwait's most treasured landmarks, the building took seven years to complete. Locals refer to it as Al-Masjid Al-Kabir.

SADU HOUSE
Established by the Al Sadu Society in 1980, this museum and cultural centre is a great place to learn about Bedouin traditions and shop for handmade crafts and fabrics unique to Kuwait. Sadu weaving is a form of embroidery featuring unique geometrical shapes.

KUWAIT NATIONAL MUSEUM
The best place to discover Kuwait's heritage, this museum was established in 1983. Five buildings are set around a central garden. Highlights include the planetarium and the Archaeological Museum. The location is next to the Seif Palace and Kuwait's National Assembly.