Savour a tailor-made dining experience in-residence. Our expert team of chefs will consult with you and your family to ensure that your private lunch, barbecue on the deck or dinner is customised to suit your every need.
Sumalee Khunpet
Spend a day with Chef de Cuisine Sumalee (Khun Jeab), starting with an exploration of the local markets to discover the freshest vegetables, herbs and catch of the day. Afterwards, enjoy a cooking class in the comfort of your residence and learn about the nuances of Southern Thai cuisine under the watchful eyes of Sumalee.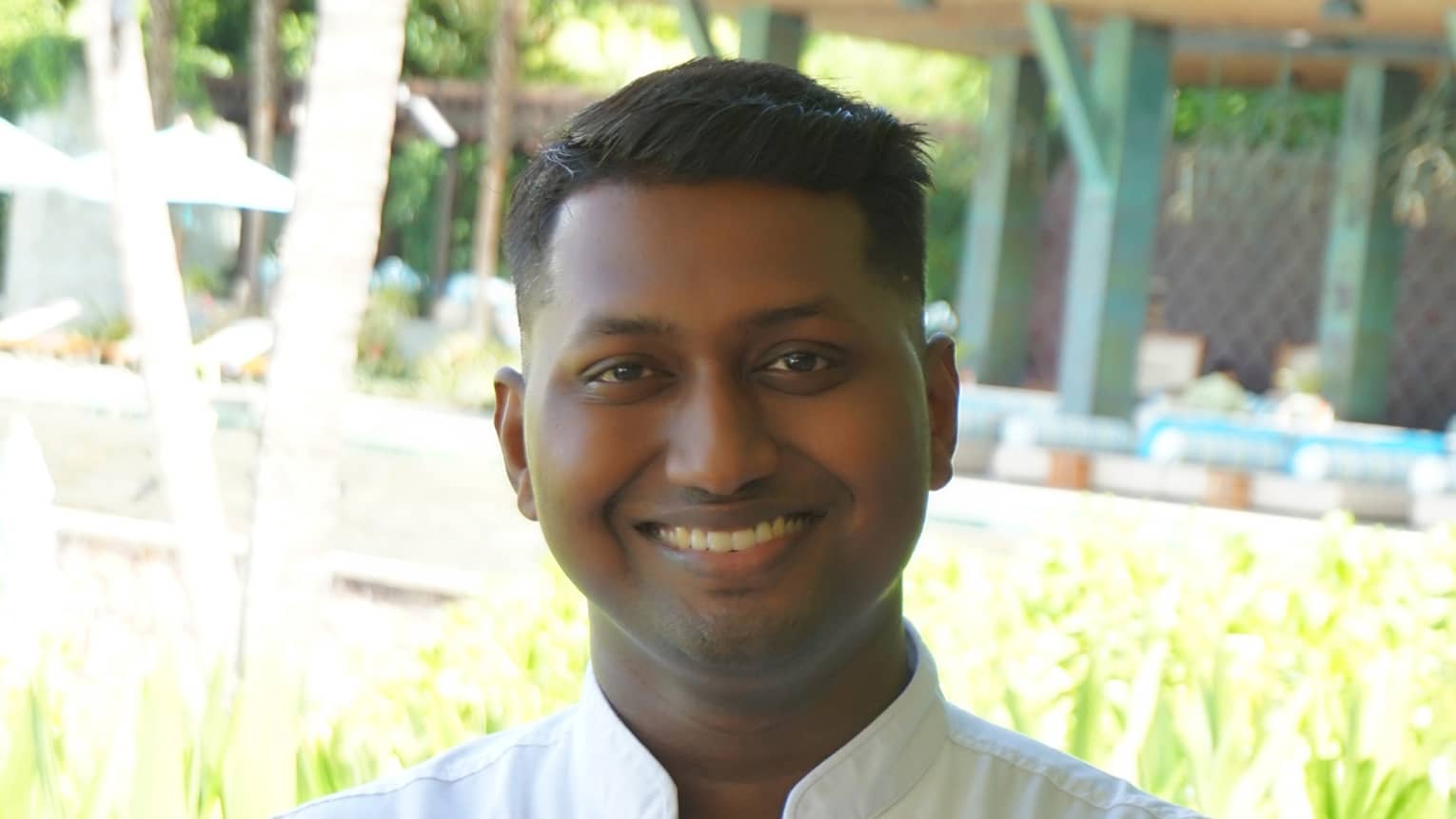 SHANMUGA RAJA RAVI​
A firm believer in fresh and sustainable produce from the sea, Executive Sous Chef Shanmuga Raja Ravi and his team always strive to bring the best plate to the table using the highest quality ingredients.
Ruslan Shipunov
Executive Chef Ruslan Shipunov's strength lies in learning about demanding palates and intricate techniques specific to the region. "I'm always hungry to learn and that has helped me create a fare soaked in local culture, even if I'm an outlier," he says. "I love fusing ingredients together, smelling the scent of fresh food, preparing it with devotion and finally watching people savour every spoon."