Function Rooms
Residence Villas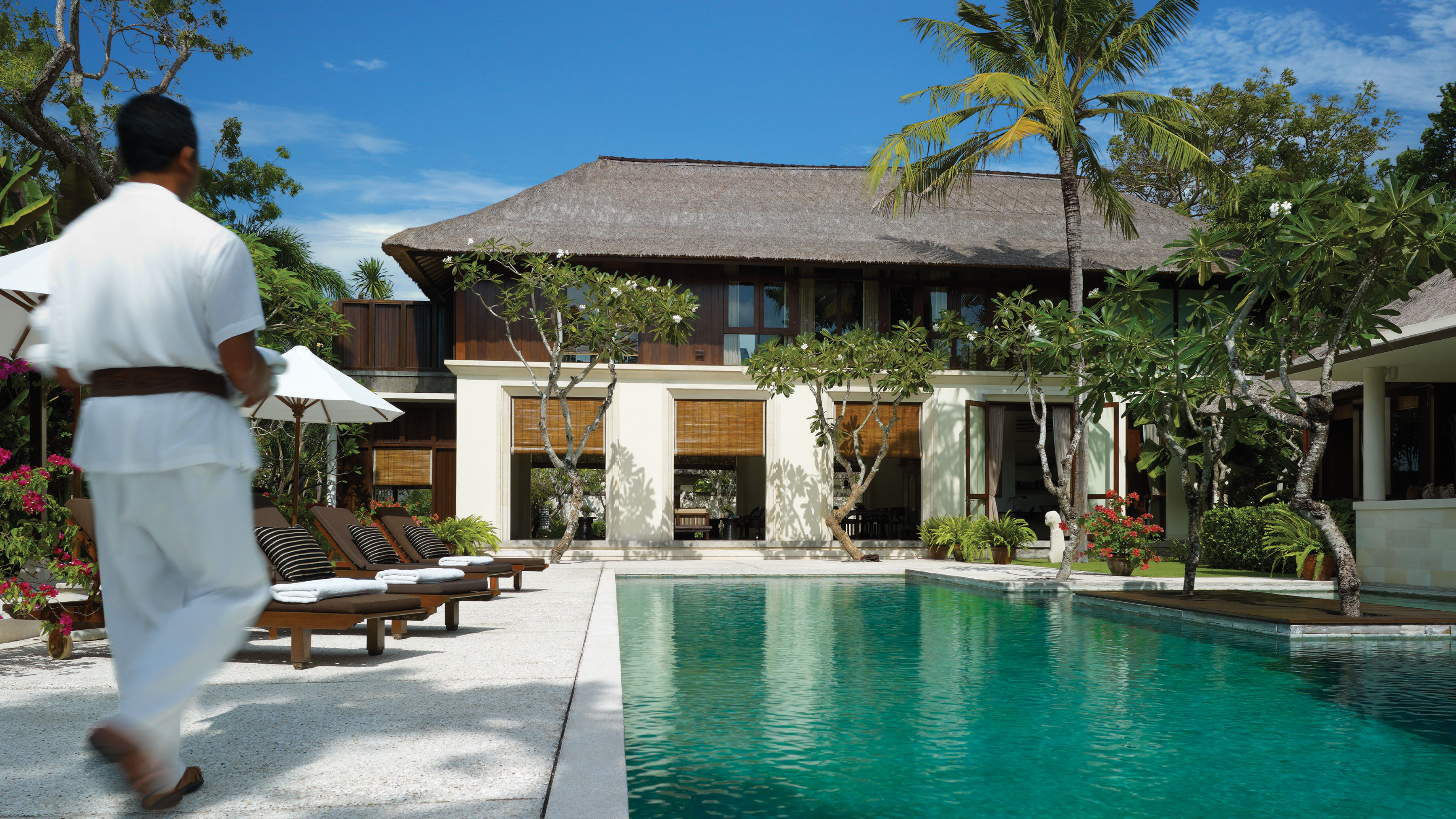 Surrounded by finely appointed Balinese interior design and luxurious gardens resplendent with tropical foliage, you'll feel right at home in these stately abodes.


With flickering floating candles adorning the centrepiece pool, moon lanterns gently swaying from the branches of lush trees, and beachfront access, our sprawling, two-storey residence villas present exclusive dining, décor and entertainment options for wedding ceremonies, lavish affairs and intimate gatherings.

Why You'll Love It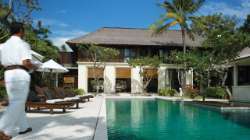 Private and Palatial
A remarkable and incredibly lavish residence completely secluded by private walls, it's just steps from the platinum shores of Jimbaran Bay beach, making it perfect for pre-wedding preparations, ceremonies and private dining.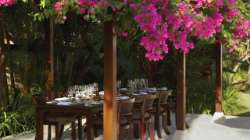 Enchanting and Entertaining
Endless options for small or large celebrations abound within enchanted gardens or under star-studded skies. Choose a sunset ceremony, cocktails and canapés by the pool, or moonlit sit-down dinners.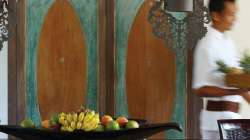 Celebrate and Stay
When the celebrations come to a close, retire to either your two-, three- or four-bedroom residence villa. Accommodate up to 10 of your guests or indulge in the private getaway on your own.

Room Details
Seating
Theatre
Reception
Banquet rounds
Conference/Boardroom

40
100
80
50

Occupancy
Up to 100 guests
Room Features
Private and secluded two-storey residence with beachfront access, sprawling outdoor/indoor areas, pool, tropical gardens and exquisite water features

Location
Adjacent to Coconut Grove venue on the beach
Size
Area
Dimensions

345 m2
30 x 11.5 m (98.43 x 37.73 ft.)

Note: In case of inclement weather, all outdoor events require marquee tent back up. For the comfort of all Resort guests, amplified entertainment must conclude by 10:00 pm.