Function Rooms
Coconut Grove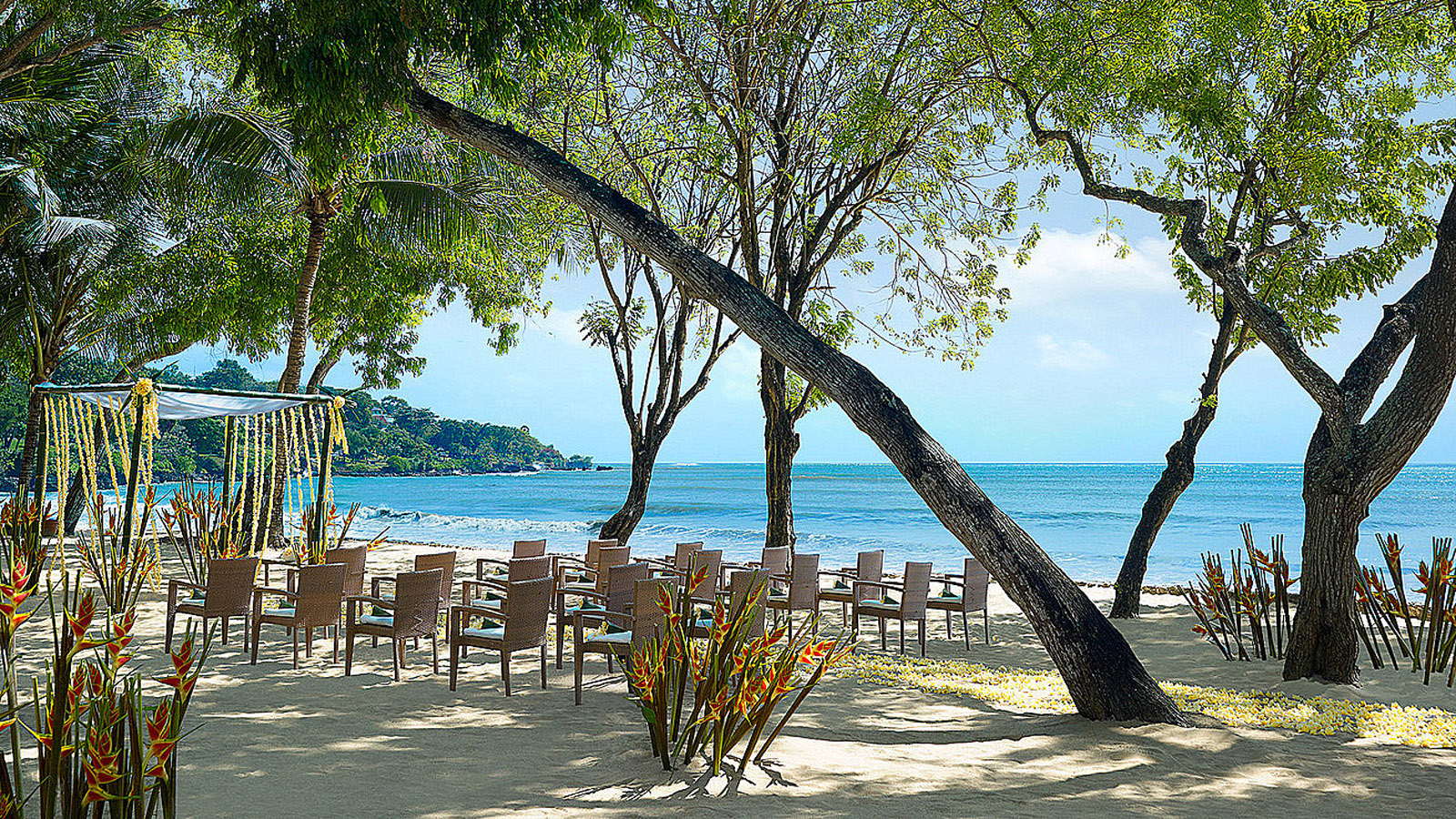 Enhanced by a stunning cove and the sound of waves gently lapping at the shore, this venue invites you to walk down an aisle of scented flowers in the glow of a soft afternoon sun that sets in perfect harmony with your ceremony.

Why You'll Love It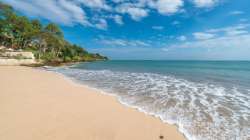 Dreamy Beach
Your own private beach offers an exquisite shoreline setting in which to wed your loved one and captivate your guests. Ensconced within a coconut tree grove, enjoy soft sea breezes, stunning ocean views and the most exotic island ambience.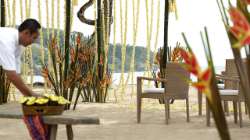 Sea of Love
Our pristine golden sands and blue seas create a perfect stage for sunset ceremonies. With silk-draped tented canopies, exotic blooms and an aisle sculpted from fragrant flowers, we help create the perfect ceremony and reception experience.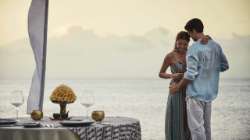 Dramatic Dining
Enthrall your guests with a dramatic dining experience of exquisite cuisine served under a blanket of stars. In a secluded setting surrounded by moon lanterns, tiki torches and candles, you'll experience a dazzling and unique outdoor celebration.

Room Details
Seating
Theatre
Reception
Banquet rounds
Conference/Boardroom

120
240
240
150

Occupancy
Up to 240 guests
Room Features
Private and secluded beachfront with stunning oceanfront setting and glamorous views

Location
Beachfront with easy access to residence villas
Size
Area
Dimensions

1959.2 m2
31.6 x 62 m (103.68 x 203.42 ft.)

Note: In case of inclement weather, all outdoor events require a marquee tent back up. For the comfort of all Resort guests, amplified entertainment must conclude by 10:00 pm.