Situated in a serene bay on the southwest coast, Four Seasons Bali at Jimbaran Bay offers more than stunning coastal views. It has plenty of nearby destinations to explore. Who better to draw up a local guide than the Resort's in-the-know staff? Shape your itinerary with their picks – then explore, retreat and repeat.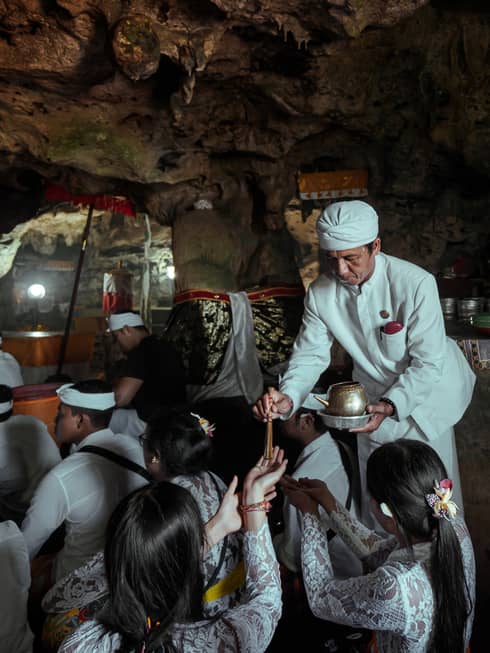 WHERE OUR CULTURE CURATOR REPLENISHES ENERGY
– Culture Curator, Luh Gde Suryatini
"I love going to Goa Gong Temple for the water purification ceremony. It helps me shake off any negativity and cleanse my energy. One of the best things about the setting is its beautiful, unique cave surroundings. It's close to the Resort, yet set apart from the usual tourist haunts. Our Concierge can arrange a priest-led Melukat water blessing for you there."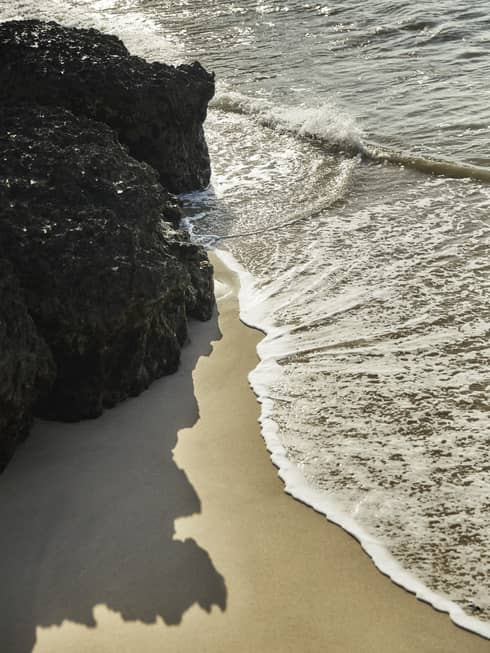 Our TropicSurf Expert's Favourite Place to CATCH WAVES
– Tropicsurf Expert, Blake McKinnon
"Padang Padang is one of my favourite beaches. It's got great waves, beautiful sands and amazing views. Fun fact: It was also featured in the movie, 'Eat Pray Love.' It attracts a crowd, but the Concierge has tips for finding a more private oceanfront spot."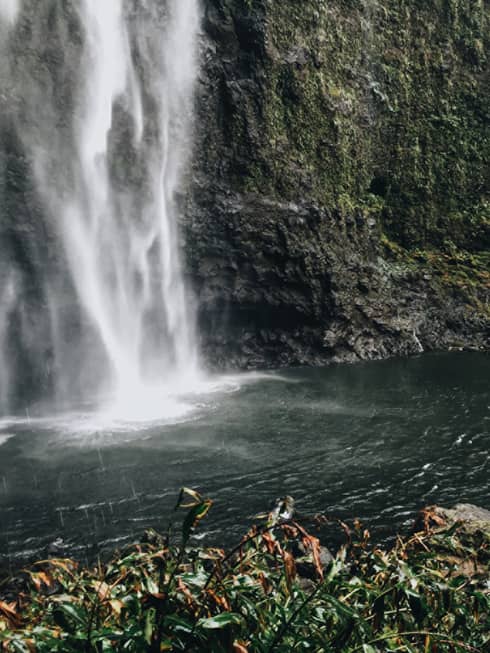 SCENIC ESCAPES FROM OUR GUEST EXPERIENCE MANAGER
– Guest Experience Manager, Martini Shanti
"If I'm in the mood for a day in nature, I go to Lake Beratan and rent a canoe. Since the unusually-shaped Ulun Danu Temple sits at the water's edge, it looks as though it's floating on the lake's surface. I combine the trip with an hour-long car ride to the misty Sekumpul Waterfall for a hike. Morning is the best time to go because it's cooler and fewer people are around."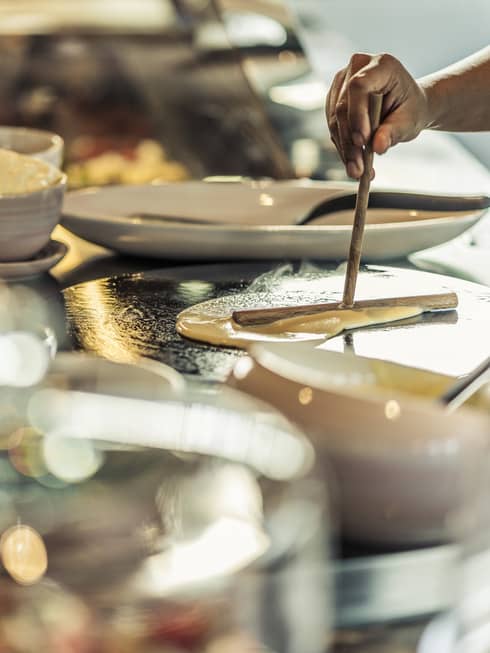 COMFORT FOOD FAVOURITES FROM OUR FOOD & BEVERAGE DIRECTOR
– Food & Beverage Director, Nicolas Senes
"For a family-friendly lunch near the Resort in Jimbaran village, go to La Brasserie, a casual French-fusion, family-owned café. The French owner is always there and is a great host. I recommend the comforting coconut chicken noodle curry for lunch and crêpes for dessert."