Couples' Experiences
Savvy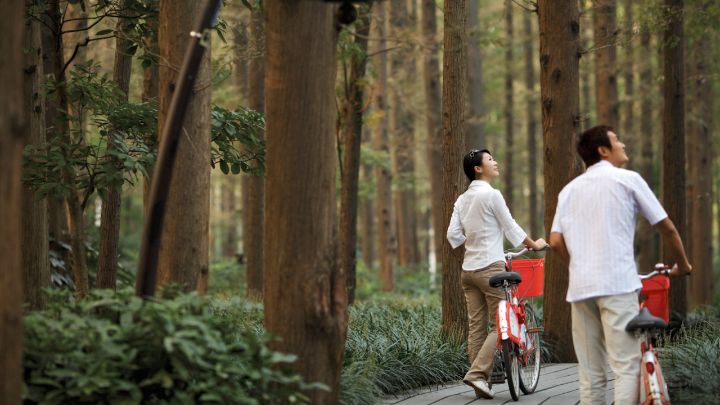 Enjoying our Chinese paradise can be a realistic indulgence, even when you're minding your budget. At Four Seasons Hotel Hangzhou at West Lake, we pride ourselves on offering a wide range of complimentary services and amenities, so you won't have to compromise on your experience. Visit our Special Offers section and check our value-added packages to make the most of your stay. Be sure to contact our Concierge team to customise a schedule that will help keep your holiday finances on track.
It's never been so easy to plan a value-minded vacation at West Lake.
Embark on a photography tour around our gardens to enjoy the beautiful abundance of flora and fauna. You'll find many spots to relax, read or meditate.
Work out in our impressive Fitness Centre.
Visit our hotel boutique for some guilt-free browsing.
Appreciate the works of contemporary Chinese artists and enjoy the creative ambience of our Art Workshop.
Catch up on emails and do your Internet research in our 24-hour Business Centre. Enjoy complimentary coffee and tea, as well as free printing!
Explore the authentic beauty of Hangzhou by cycling around West Lake.