Though only a short distance from London, the quiet English hamlet of Hampshire feels worlds away from the city rush. Here you'll enjoy the leisurely pace of small-town living in a picturesque village surrounded by rolling hills and gardens. To help you make the most of your English country retreat, we asked Concierge Manager Sam Kirby at Four Seasons Hotel Hampshire to recommend the best things to see and do in this laid back locale.
Jane Austen's world
Take a walk back in time to the era of Jane Austen with Phil Howe, a retired lecturer and acknowledged Jane-ite full of stories about Austen's probable visits to Dogmersfield Park—now home to Four Seasons Hotel Hampshire—then home to Lady Mildmay. He can also accompany you on a tour of other parts of the country associated with the author, including the house in Chawton where she spent the last part of her life.
Signature dining
The celebrated, three-Michelin-starred restaurant, The Fat Duck, crucible of molecular cuisine, lies just 30 miles from the Hotel. It's the kind of place where Anjou pigeon is "powdered," sorbets are flambéed and flavoured with barley, and the "Sound of the Sea" entrée comes accompanied by an iPod for enhanced aural gratification. Chef Heston Blumenthal has an exacting reputation, but his latest menu is nothing if not whimsical. It's a multi-course journey presented as a fantastical story, the plot of which is a 24-hour seaside holiday.
The great outdoors
With nearly 3 million visitors annually, Windsor Great Park, which is known for its towering, ancient oak trees, is the only Royal Park maintained by the Crown Estate. The area that comprises the park today was once part of a Norman hunting forest. Now the  2,020 hectares (400 acres) of parkland includes a deer park, gardens, woodland and open grassland—all meant for exploring.
Local brews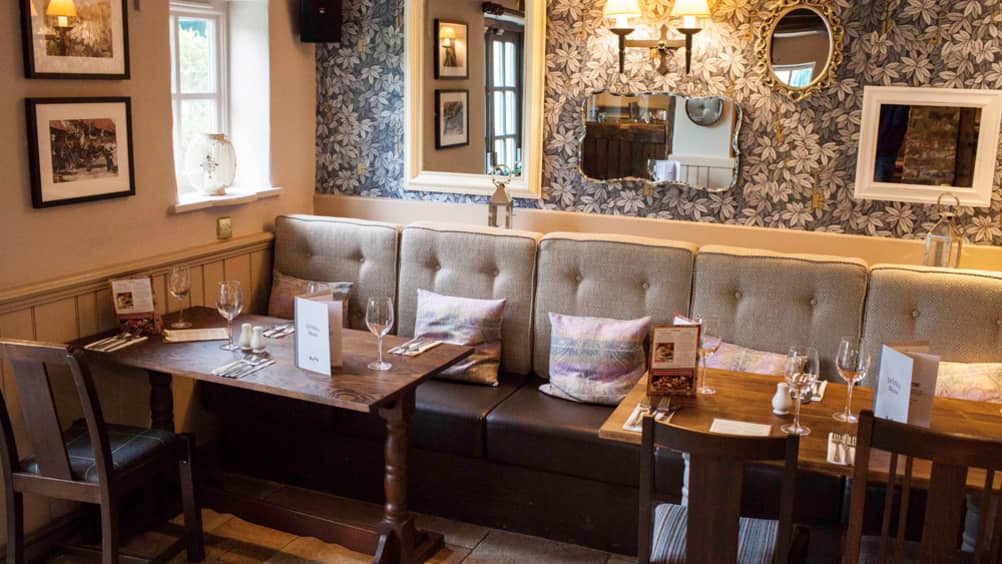 Photography courtesy The Waterwitch Pub
Try locally brewed "TEA"—Traditional English Ale—at Hogs Back Brewery in Tongham, Surrey. Another local institution is the Plume of Feathers, a traditional pub in the village of Crondall. Waterwitch in Odiham is a great spot for waterfront dining in an authentic country pub scene.
Just for kids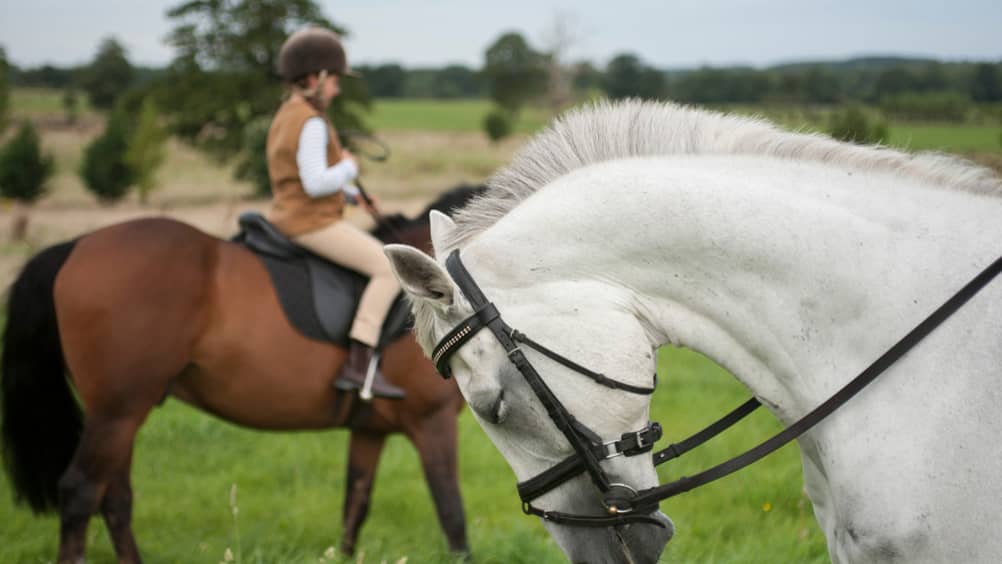 Photography courtesy Four Seasons Hotels and Resorts
Children can enjoy all the fun of owning a pony without a move to the country with the Hotel's "Own a Pony for a Day" programme. Guests ages 7–16 are not only able to ride their pets, they also get an idea of the work that goes into caring for a pony—from cleaning tack and caring for hooves to feeding and brushing.
Must-try food
Be sure to sample award-winning Tunworth Soft Cheese, served deliciously warm with honey-and-thyme glaze and homemade plum, apple and rosemary chutney on fresh baguettes. Find it at The Gamekeepers in Mapledurwell.
Local shopping
The Lion & Lamb Yard in the historic market town of Farnham offers everything from handmade wooden toys to French fashion. Alternatively, The Boutique at Four Seasons Hotel Hampshire features a collection of jewellery and accessories by high-profile English labels such as Linley London.
A perfect day in Hampshire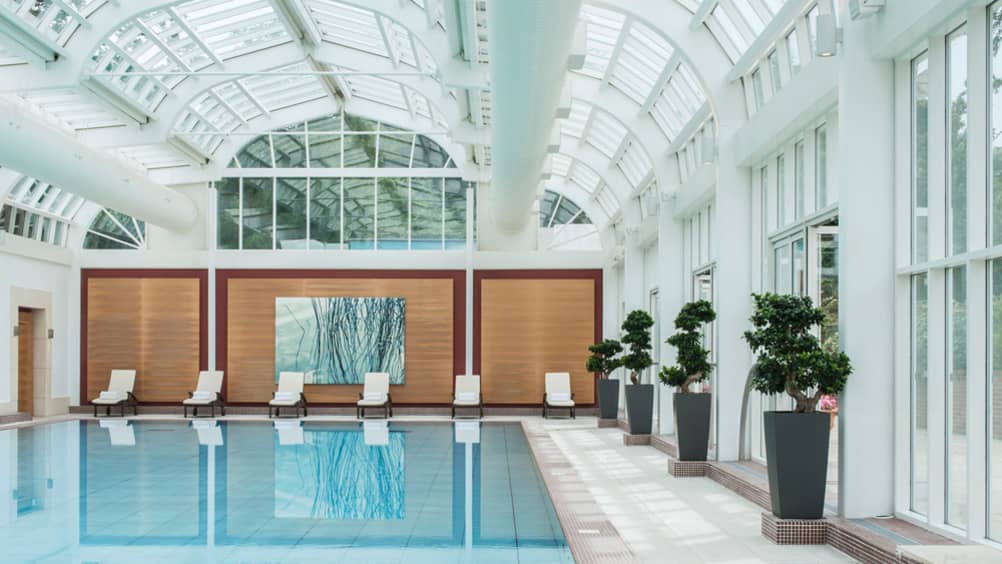 Photography courtesy Four Seasons Hotels and Resorts
After a hearty breakfast (the famous Farmers Market Lunch, if it's Sunday), stroll or cycle along the Basingstoke Canal. In the afternoon, enjoy an invigorating swim in the conservatory pool, followed by a Spa treatment, unwinding in the relaxation room. In the evening, sample a cocktail at The Bar at Wild Carrot before enjoying a delicious dinner in the Wild Carrot restaurant, serving British classics with a contemporary twist and made only with the finest seasonal produce found in Hampshire markets and
farther afield. As much as possible, Executive Chef Dirk Gieselmann sources organic foods from local farms to showcase the county's finest produce, as well as fish from its English Channel coast.
Four Seasons Hotel Hampshire