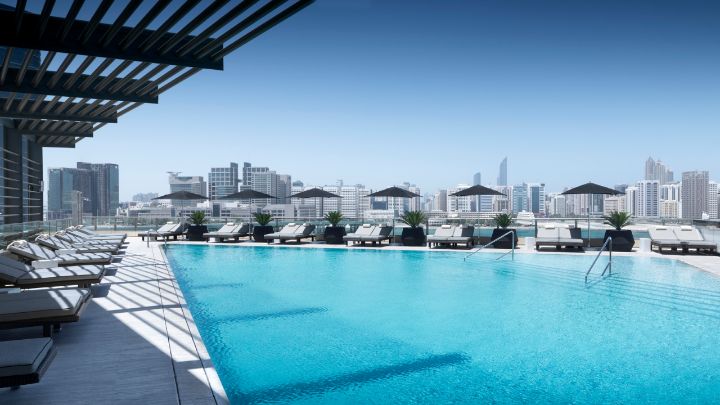 Feeling like a resort in the city centre, Four Seasons presents sophisticated new concepts throughout the Hotel – creating Abu Dhabi's most exciting waterfront location.
Relax in The Spa at Four Seasons Abu Dhabi. Discover separate men's and women's Fitness Centres and therapeutic facilities, or lounge beside the expansive outdoor pool. Children can have fun in the Kids For All Seasons programme. Every moment is elevated by thoughtful Four Seasons service, anticipating your unique needs – whether your goal is unwinding on vacation or staying efficient for business.

Eclipse, Terrace Lounge
Experience our open-air lounge on the third-floor pool deck. In the evening, the area transforms into a chill-out lounge with fresh seafood, exciting drinks and music.
Sun-Splashed Pool
On the third-floor terrace – just outside Dahlia Spa – our expansive private swimming pool offers panoramic views of the water and city skyline. Enjoy full sunlight all day long as you relax on ultra-comfortable lounge chairs.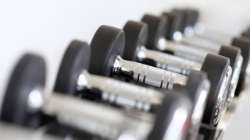 Two Fitness Centres
Two fully separate Fitness Centres for men and women both feature floor-to-ceiling, wall-to-wall windows overlooking the water. State-of-the-art facilities include cardio- and weight-training equipment.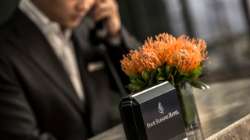 Warmly Customized Service
Fully connected to Abu Dhabi and the UAE community, Four Seasons brings a deep understanding of the local culture – reflected in the warmth of our service and in design details that honour the historic pearl-diving era.