Vibrant and inspiring, our contemporary brasserie is a collage of many European culinary influences converging in a Budapest landmark against the timeless backdrop of the Danube.
Take home pastries and signature cakes carefully crafted by the Kollázs Patisserie team.
Order Takeaway
Signature Dishes
With Sausage and Potato Paprikash
The Team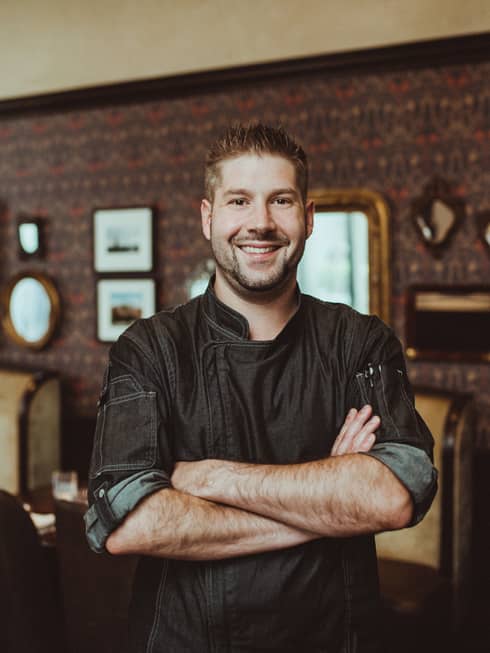 Árpád Győrffy
Executive Chef
Chef Árpád fell in love with cooking in the busy kitchen of the Budapest-based Alabárdos. Going beyond his training in traditional Hungarian cuisine, Chef Árpád is reinventing the modern bistro kitchen in an elevated brasserie style. Recently, he was one of six finalists in the world's most prestigious cooking competition, the National Bocuse d'Or Hungary.
"Taste a dose of adrenaline!"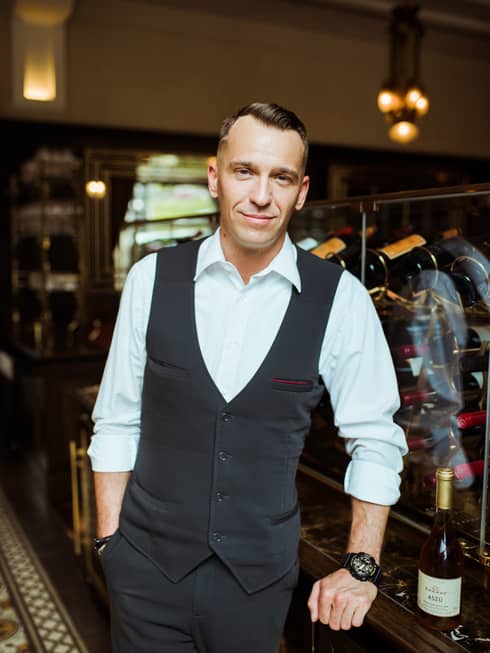 Gábor Becker
Head Sommelier
As a young child, Gábor Becker helped his family during the harvest in the Mór wine region. After many years spent within the Hungarian fine dining and Michelin-starred scene, gastronomy became one of Gábor's greatest passions. Today as Head Sommelier at Four Seasons Hotel Budapest, he's compiled a thoughtful wine selection consisting of both well-known international labels, as well as Hungarian specialties. Dry Tokaji, Somló and Burgundy wines are some of his favourites.
Attila Menyhárt
Pastry Chef
Inspired by his heritage and decades of family traditions, upon completing pastry school, Attila set sail to explore the world and pursue his dream of becoming a pâtissier, just like his grandfather and great-grandfather had been. Having worked all over Europe developing his own style, Attila is known for his haute patisserie creations, showing an appreciation for seasonal ingredients and a keen sense for details, with a focus on quality and uniqueness. His favourite sweet is dark chocolate, and current flavour combination is pumpkin with muscovado and wine, or honey with ginger, yogurt and quince.
"My style is modern and sophisticated."