It's not the things you take with you that define your journey; it's the experiences you have and the memories you bring home. Chef Concierge at Four Seasons Gresham Palace Budapest – and President of Les Cles d'Or Hungary – Peter Buday recently created a Budapest Bucket List for our discerning guests. Here, he summarizes the top experiences from that list: eight sensory "souvenirs" to take home with you from your trip to Budapest.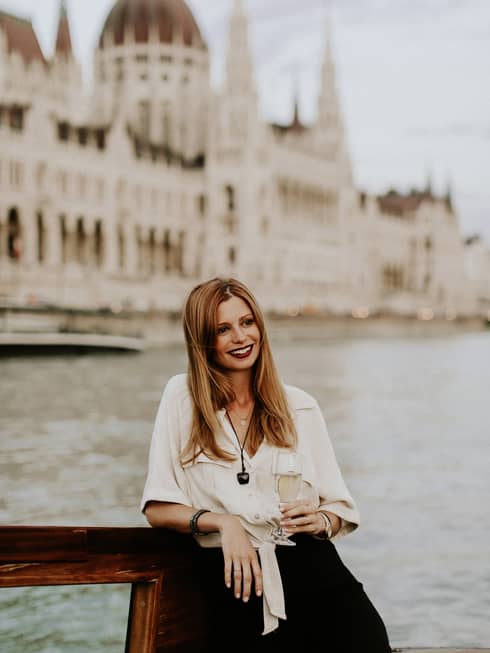 Glow with the Flow
I always tell guests that they shouldn't leave Budapest without seeing our city's most prominent historic landmark, the Parliament building. I think the best way to view it is from the water, and the best time is after the sun sets – when you can really see the city come to light, and life. For a truly glamorous, thrilling experience, reserve a 50-minute ride on a private Venetian-style speedboat from Dunarama (it holds up to 10 people, with two crew members) and take in the view of the illuminated landmark with a glass of Champagne in hand.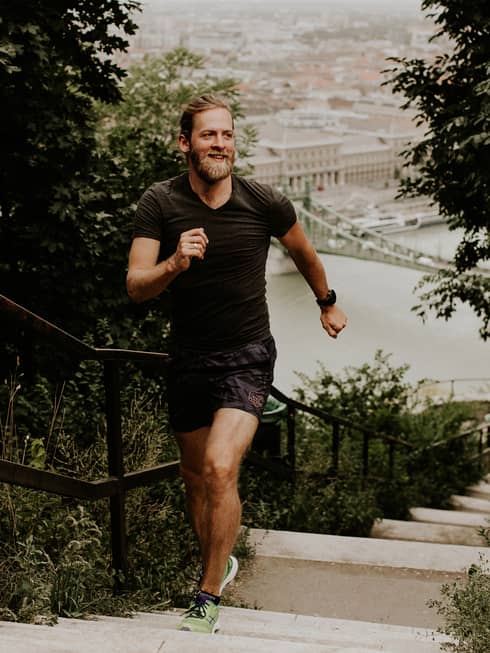 Citadella Sunrise
For the best view (and photo) of the city, walk up Gellért Hill across the river to the Citadella (or castle). This is a popular tourist spot, so be sure to visit before 8:00 am. Grab a coffee from KOLLÁZS and go solo, or join the members of the Four Seasons management team for the Buda Before Breakfast workout on Thursday mornings from April to September. It's a great way to start the day!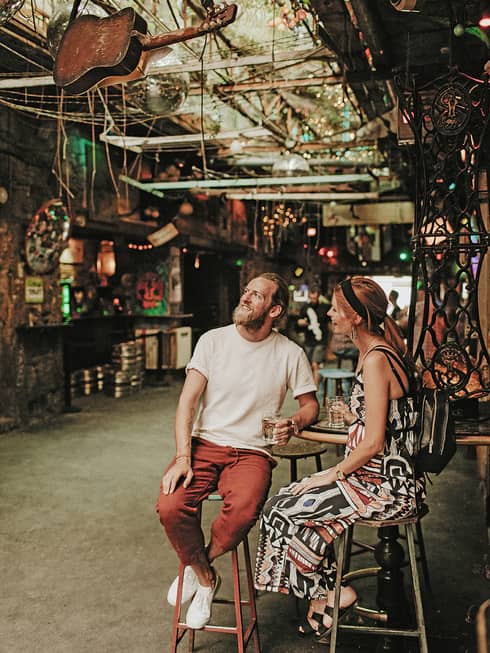 Get Ruined
Home to where "ruin pubs" and escape rooms were founded, the 7th District – also referred to as Ruin Pub Area or the Jewish Quarter – is like nowhere else in the world, with a thriving Bohemian scene filled with eclectic artists. Visit during the day – before the party scene takes over – and spend some time at the original ruin pub, Szimpla Kert: Kazinczy 14. Order a Fröccs (wine + soda water), then head to Mazel Tov for lunch, a more refined restaurant in the area where you should try the Merguez sausage specialty shakshuka.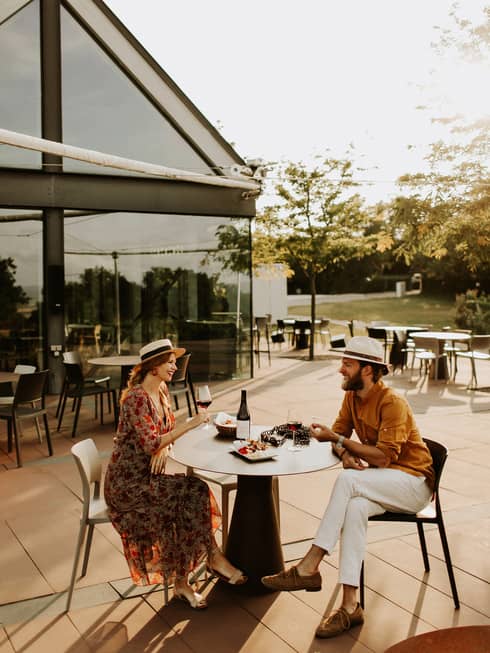 "Bor" Me a Glass
Our country has 22 different wine (or bor) regions, yet Hungarian wine is still vastly undiscovered because very little is exported. I suggest spending an afternoon on the Buda side, just 35 minutes away, to explore the Etyek wine region. Roam the beautiful countryside as you tour Etyeki Kúria, Rókusfalvy Pince or Hernyák Birtok wineries. I can arrange a private or group tour for you. Or, for a crash course on Hungarian wines at the Hotel, let our sommelier guide you on a private wine tasting at KOLLÁZS.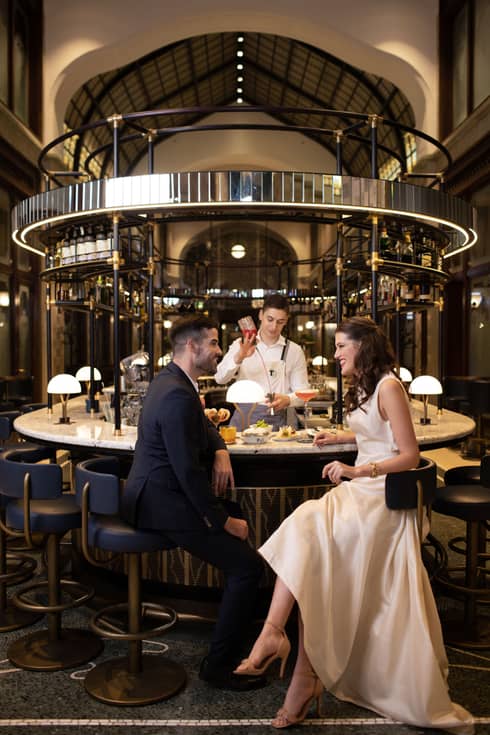 Listen Live
Budapest is a feast for the senses – especially when it comes to your ears. Head to the historic Jewish quarter and today's downtown night-time centre, and enjoy live musical performances at Mazel Tov. This laid-back, urban, dog-friendly garden with planted herbs and trees awaits visitors with authentic local bands, casual Israeli cuisine and craft cocktails in lush setting. Prefer to stay closer to home? From Thursday to Sunday, catch a live music performance at our stunning new art nouveau craft cocktail bar MÚZSA, where cabaret-style shows take over the elevated stage, or enjoy gourmet dining at KOLLÁZS, where local bands bring the best of Budapest with an upbeat, fresh sound.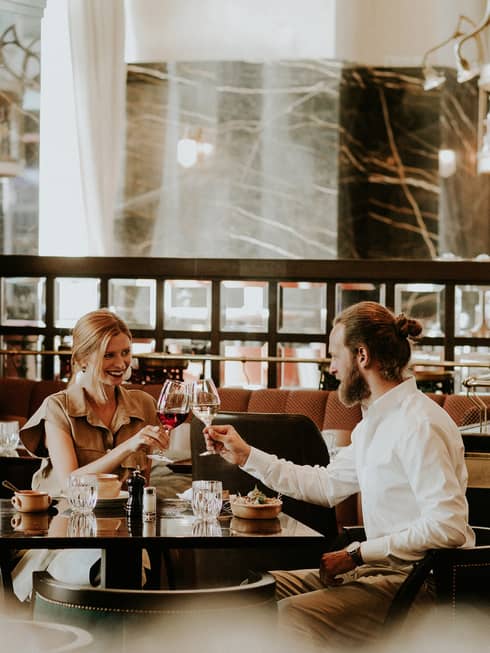 Taste Traditional
Come hungry and try the quintessential Hungarian foods our country is known for at KOLLÁZS, where we offer a Traditional Taste Menu for lunch, originally created by our chef's grandmother. The menu features traditional favourites like goulash, pork stew, foie gras terrine and somlói sponge cake – choose three per person.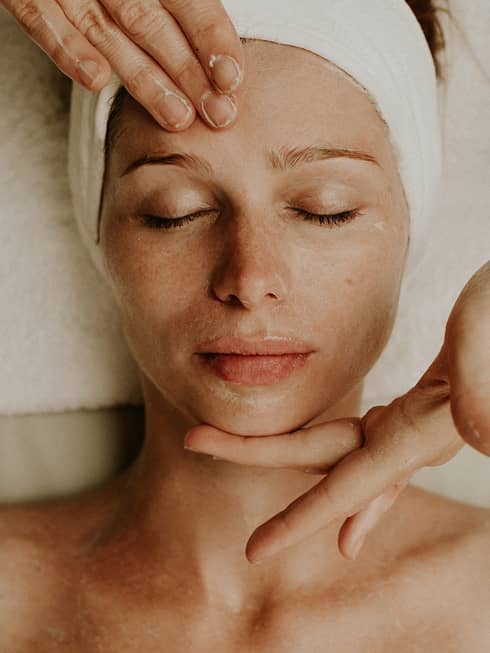 Tap the Fountain of Youth
Although land-locked, Hungary is a country full of water with its thousands of hot springs. Take some time to rejuvenate your body – and connect with nature – at one of our many thermal baths. I suggest visiting the Neo-Baroque Széchenyi Thermal Bath, one of Europe's largest thermal-bath complexes with 15 indoor baths and three grand outdoor pools. While all baths are crowded, this is usually the least busy. Go in the morning for a more relaxed experience, or for a truly authentic experience, play chess in the water with locals! Here at our Hotel, you can indulge in the Touch of the Earth spa treatment, which features locally sourced ingredients such as lavender from Tihany, salt from Bük and Hungarian Moor Mud by Omorovicza.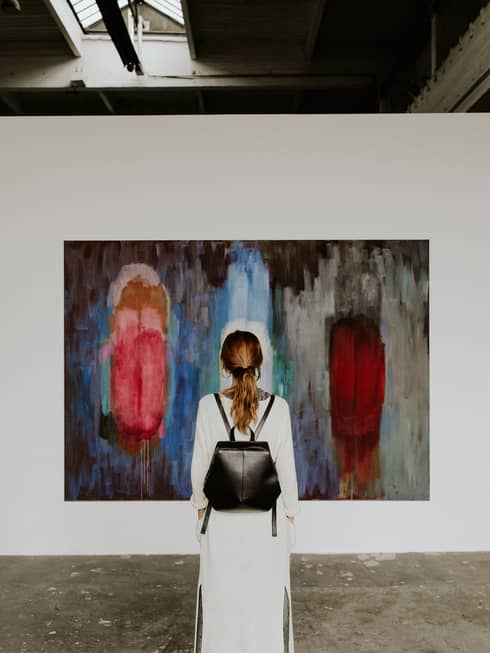 Choose Your Own Adventure
The last section of my bucket list focuses on other ways to experience Budapest: your choice! While all of my recommendations above can be achieved in one visit, adding a choose-your-own-adventure to your itinerary will ensure you've completed your Budapest experience. Visit an escape room, shop for antiques on Falk Miksa or savour elegant Afternoon Tea like Sir Thomas Gresham did. My Budapest Bucket List gives you many more ideas!
How Many Souvenirs Will You Take Home?
You can take home so many more souvenirs from Budapest, whether an exhilarating experience at a local escape room, a history-filled afternoon in a quaint nearby town, local artwork from the 5th District or – a personal favourite – pickled stuffed paprika. Read the complete Budapest Bucket List to discover more.