It's not the things you take with you that define your journey; it's the experiences you have and the memories you bring home. Our Chef Concierge at Four Seasons Hotel Baku, Vusal Isagov, created a Baku Wish List for our discerning guests – an exciting combination of historic and contemporary attractions you'll not want to miss. Here, he summarizes the top experiences from that list: eight sensory "souvenirs" to take home with you from your trip to Baku.
The Spirit of Traditions Steeped in History
One of the most peaceful and historic places in Baku, Old City, is located just a few steps from our Hotel. Inducted as a UNESCO World Heritage site, Old City is a place where you'll always discover something new. Get ready to spend a half-day walking and exploring museums, mosques, hammams and palaces. For a quick stop along the way, I recommend an authentic Azerbaijani tea experience at Tea House 145, where you'll sip aromatic tea from a pear-shaped Armudu glass. Also be sure to stop by ABAD Ethno-boutique Icheri Sheher for beautiful handmade folk art items created by local craftspeople, perfect for mementos and gifts to take home with you.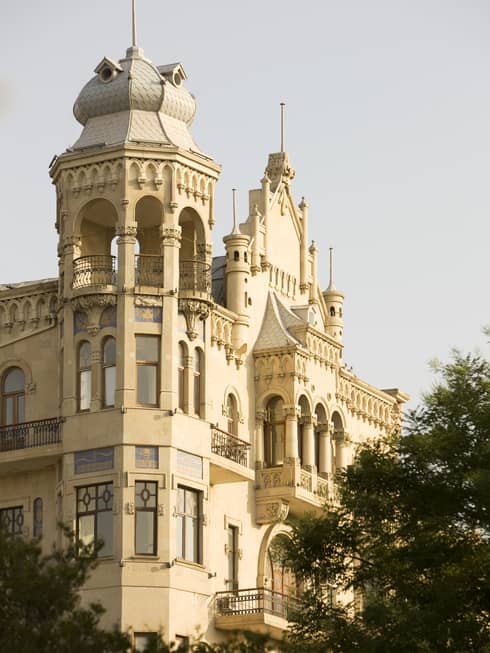 The Mysterious Secrets Behind the Doors
To love your city means to notice and appreciate its details, listen carefully to its stories and learn new things every time you walk around it. I highly recommend taking a tour with local tour guide Alla Polonskaya, who will reveal the mysterious stories of Baku's aristocracies at the turn of the 19th and 20th centuries: sudden wealth, marriages of great love, the tragedy of bankruptcy and persecution – all preserved for years on the murals of the front doors, facades and spiral staircases of Baku houses.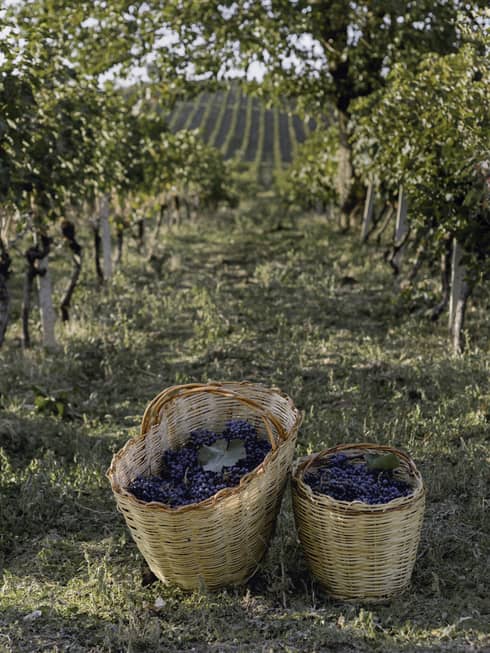 The Fruity Flavour of Young Wine
Located among hilltop vineyards in the Ismayilli district, Chabiant Winery – or Chateau Monolit – is one of Azerbaijan's most alluring places for wine enthusiasts. While there, you'll learn many insights about the art of winemaking from oenologists Andrea Uliva and Marco Catelani, enjoy wine tastings, walk through enormous wine storage caves designed to look centuries old and participate in harvest festivals to celebrate Vino Nuovo.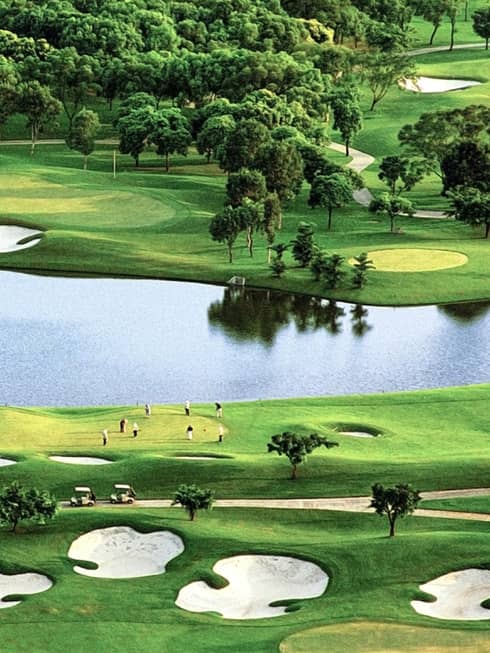 The Exhilaration of a Round of Golf
Treat yourself to an outdoor activity such as golf at my favourite golf course, Dreamland Golf Club. The team and I will personally take care of booking your golf experience, where the golf cart and clubs will be waiting for you when you arrive at the club. An 18-hole masterpiece, it provides a premium tournament golf experience with a refreshing Mediterranean feel in the Caucasus, for both exhilaration and enjoyment, whatever your level.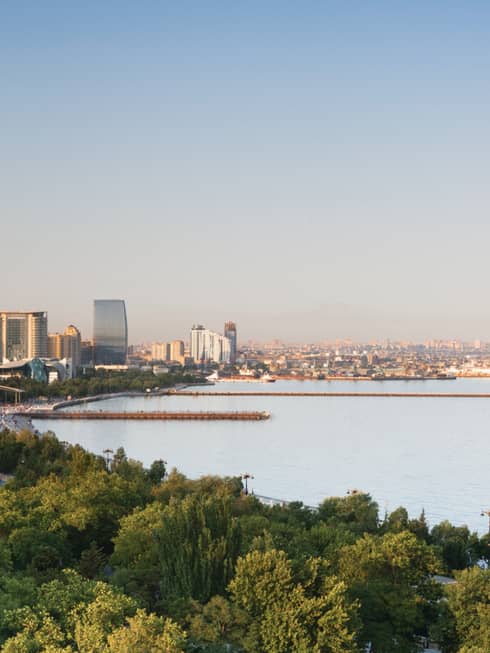 The Sparkling Views from a Seaside Ride
Hit the open road and explore Baku by scooter on the beautiful Caspian Sea promenade. Whether you're a seasoned rider or new at it, this experience makes the perfect way to spend an afternoon, camera in tow. We can arrange to have a guide show you the most postcard-worthy views of Baku from Highland Park, Koroghlu Park and many other spots during your outing.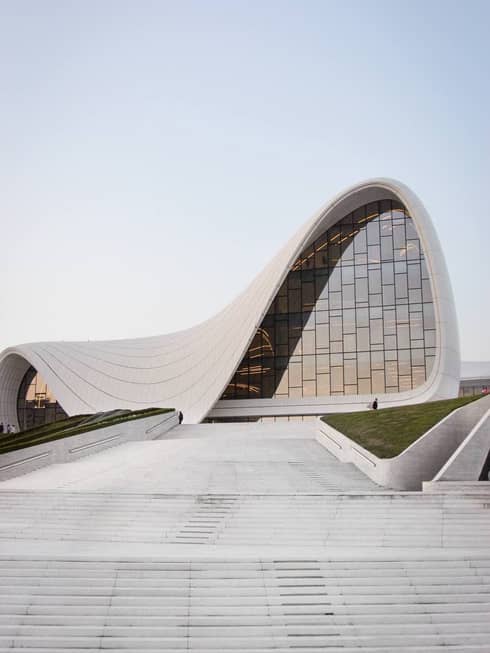 The Culture's Pulse As Heard through Instruments
To visit the Heydar Aliyev Centre, only a 10-minute drive from our Hotel, is an absolute must when in Baku. Famous for her projects in London, Abu Dhabi, Milan, Croatia and Sacramento, the late Pritzker Prize–winning architect Zaha Hadid considered this centre a dream project. Both the exterior and interior are entirely white, and not a single straight line was used in the design – symbolizing the joining of past and present in harmony and uniting people from all walks of life by shared ideas. The most attractive and interesting section for me is the Azerbaijan National Instrument exhibition, where you'll connect to the Azerbaijan culture through the vibrant sounds of the national music.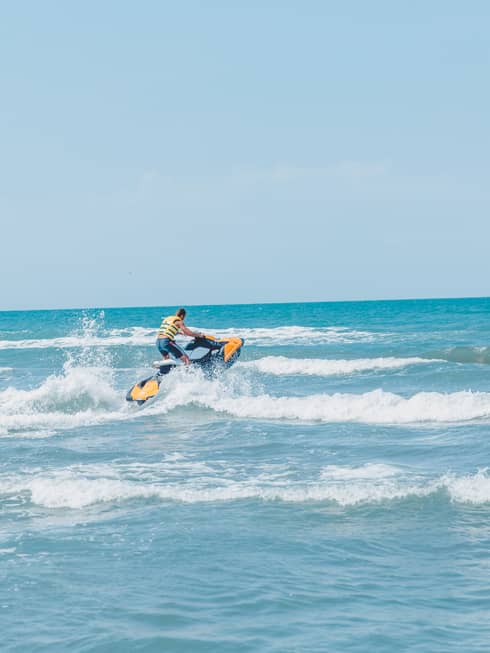 The Coastal Vibes of the Caspian Sea
During summertime, I love to head to a Caspian Sea beach with friends and family. It's only a 30-minute drive from the city centre to my favourite private beach club Amburan. Its ambiance, sandy beaches, restaurants and entertainment are suitable for the whole family. Lounge in the sunshine on the beach all day or opt for activities such as minigolf, cinema and the bungee trampoline.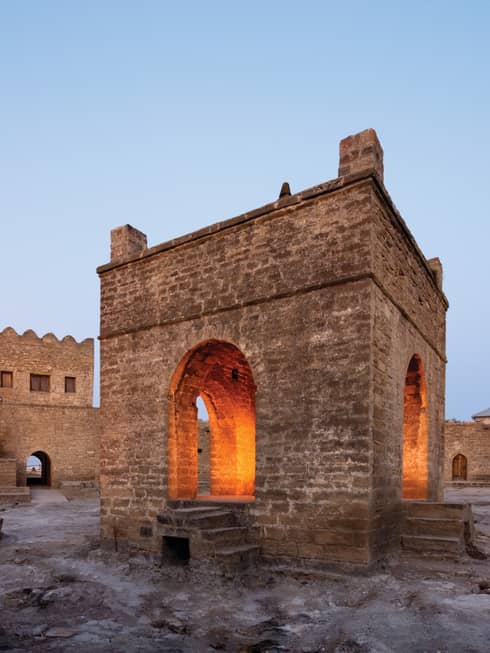 The Aura of an Eternal Flame
Have you ever heard someone call Baku "The City of Fire" and wondered why? Nominated as a UNESCO World Heritage site in 1998, Ateshgah Historical Architectural Reserve, just 30 minutes from our Hotel, is an authentic Azerbaijani exotic. Also known all over the world as the Fire Temple of Baku, this magical place has a unique natural phenomenon – an eternal flame. Ateshgah, now presented as a museum, is a place where you'll see the traces of ancient fire worshippers who mysteriously enshrined the unquenchable fire.
Valid for Selected Dates Between

Oct 4 2023 – Feb 29 2024




Offers are subject to availability at time of booking. Blackout dates and other restrictions may apply.

minimum stay:

3 nights

Reservation must be made at least 2 days in advance
included
Complimentary third night with every two consecutive paid nights
Complimentary breakfast for children up to five years old
Special amenities for children, including a complimentary baby cot
more details