It's not the things you take with you that define your journey; it's the experiences you have and the memories you make. General Manager and Abu Dhabi resident Olivier Thomas takes you through the experiences he cherishes most in UAE's capital city. Here, he recommends five sensory "souvenirs" to bring home with you.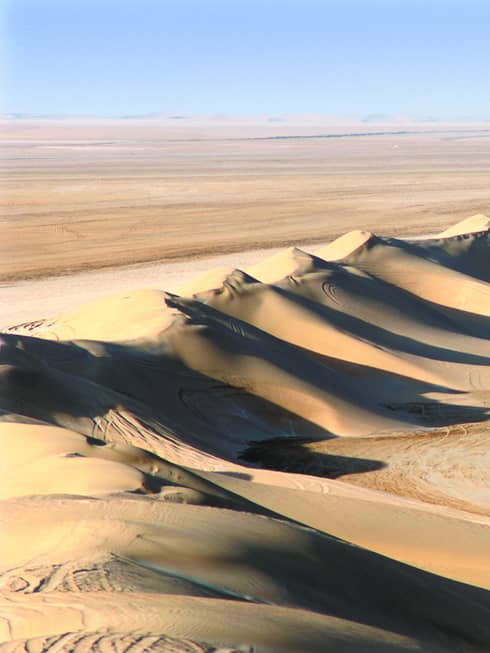 The Peacefulness of a Tall Sand Dune
One excursion I recommend to any first-time visitor is a desert safari right here in Abu Dhabi. Rub al Khali, also known as "The Empty Quarter," contains the world's tallest dunes. It's also well-known as the backdrop to popular movies like "Star Wars: The Force Awakens" and "Furious 7." Unlike the action portrayed in those movies, though, I find that the area offers the chance to fully disconnect, take your time to be still, and enjoy the silence.
The Art of A Different Perspective
We are fortunate to be a short drive from the Louvre Abu Dhabi, a civilization and art museum. The building is notable – it looks as though it's floating on water! Since art is all about perspective, I recommend allowing our concierge team to book a kayaking tour for the journey there. Not only will you get expansive views of the Arabian Gulf along the way, but you will also learn about the museum's renowned architecture.
The Warmth of a Vintage Cocktail
After an energetic day of exploring the city, I recommend unwinding at Butcher & Still within the Hotel. You can enjoy our modern take on classic beverages and warm ambiance inspired by 1920s Chicago. One of my favourite cocktails to order is the Smoked Manhattan, which applies innovative mixology techniques to simple, high-quality ingredients.
The Nature-Inspired Regional Essence
Embrace Emirati culture and heritage via our curated line of perfumes from local perfumery, Tola – available exclusively in our lobby lounge, Al Meylas. You can even discover new scents over Afternoon Tea. The Four Seasons Signature is my personal favourite because it is grounding, and also because it reminds me of home. It features notes of oud, which is a fragrant wood intrinsic to the region.
The Feeling of Donning a Chic New Kaftan, Purchased from The Galleria
Located directly next door, The Galleria has 400+ retail options – from high-end shopping to dining and entertainment. I recommend shopping for an item that reminds you of our city and culture long after you leave, such as an elegant kaftan for women – a flowy, tunic-style dress made from cotton, linen or silk. The fashion staple is comfortable and comes in various patterns and styles to suit any occasion.