As meetings, presentations and collaborations have transitioned to a virtual world, the Bay Area's first and only turn-key Virtual Events Studio in a hotel presents a sophisticated solution to video conferencing and live streams. We've partnered with PSAV Encore to create two dynamic stages, a LED Stage and BackDrop Pro Stage, to transform one-dimensional chats and conferences into a new way of communicating.
Let our Virtual Events Studio Elevate Your Next...
Product Launch
Panel Discussion
Townhall Meeting
Awards Ceremony
Gala
Company or Holiday Party
Internal Announcement
1:1 Interview
Customer Presentation
Training Session
Kick-Off Meeting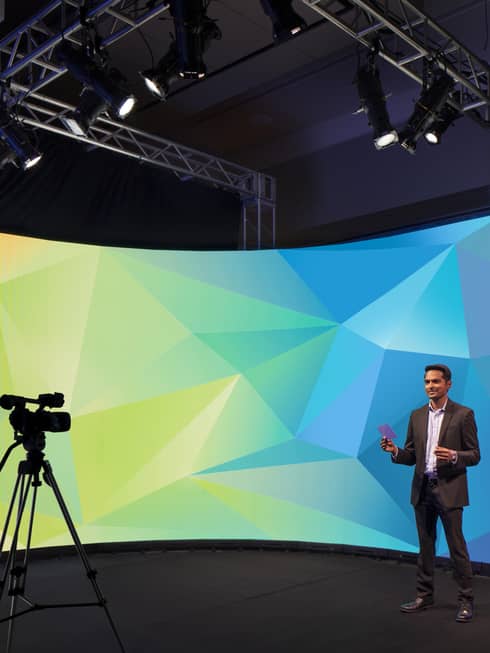 The LED Stage
Deliver Messages in Breathtaking Style
Infinite possibilities are created with this turn-key broadcast solution that accommodates up to four presenters on stage simultaneously.
LED Stage Features:
10-foot high, 24-foot long, fully customizable LED HD wall, with a 10-foot curve
Multiple HD cameras
Broadcast and recording equipment
Ability to incorporate live attendee access from Zoom, microsites, chime and more
2.6 mm pixel pitch and 3880 x 1080 pixel space
Studio lighting controllable with Key, Fill and Highlight
Full production team
Deluxe green room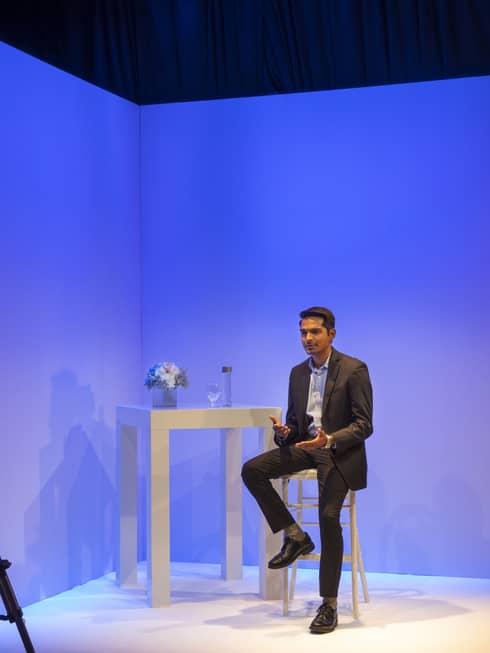 BackDrop Pro Stage
Professional and Sleek
Perfect for 1:1 interviews, internal announcements or customer presentations, the BackDrop Pro Stage can host to two presenters on stage at one time.
BackDrop Pro Stage Features:
Colour-customizable studio backdrop
Intelligent studio lighting
HD cameras
Live broadcast and recording equipment
Stage furniture
Full production team
Deluxe green room
Virtual Galas and Fundraisers
Reimagine your next virtual gala or fundraiser with a full-service option to include food and drinks, prepared for curbside pick-up at the Hotel or delivered to your attendees. The Hotel's Gala To-Go options allow attendees to gather at the same time, from the comfort of their home, while connecting to the event virtually. The LED Stage or BackDrop Pro are perfect for small or large galas and can be customized to fit your organization's needs.
Tips for Hosting a Virtual or Hybrid Event
Keep it interactive

Use platforms that allow for instant chat, polls and reactions. Work with your production team to understand your end goal and incorporate some interactivity to keep attendees engaged.

Share the experience over a meal

Connecting over food enhances even the simplest of gatherings. Take it to the next level with Four Seasons chefs, who can provide food and beverage or attendee props, delivered to participants ahead of the event.

Put your presenters at ease

Our team will guide your presenters through every step of the process. From the green room to guest accommodations, we'll ensure that guests feel relaxed and refreshed, ready for their moment in the spotlight.

Do a Test Run

Practice makes perfect. Do a test-run at least once before the big day to acquaint yourself with the flow of the event, practicing in front of a camera, and working out any kinks in your presentation. At Four Seasons, clients who use the Virtual Event Studios are provided ample rehearsal time.