Sunlight filters in through tall windows and African acacia trees reach toward the ceiling. In this enchanted setting, relaxation and lively conversation come naturally, along with a menu of exceptional breakfasts and lunches made from locally sourced ingredients.
Hours
Breakfast

Monday – Friday

6:30 am – 11:30 am

Saturday – Sunday

7:00 am – 11:30 am

Brunch

Saturday – Sunday

12:00 noon – 2:30 pm

Lunch

Monday – Friday

12:00 noon – 2:30 pm

The Garden is also open for private events during the evening
Signature Dishes
Lacinato kale, saba, shaved Crispin apples and Pecorino

Black walnut quinoa and fragrant pear curry emulsion

Grilled applewood smoked bacon, blue cheese, light buttermilk dressing and fresh herbs
The Team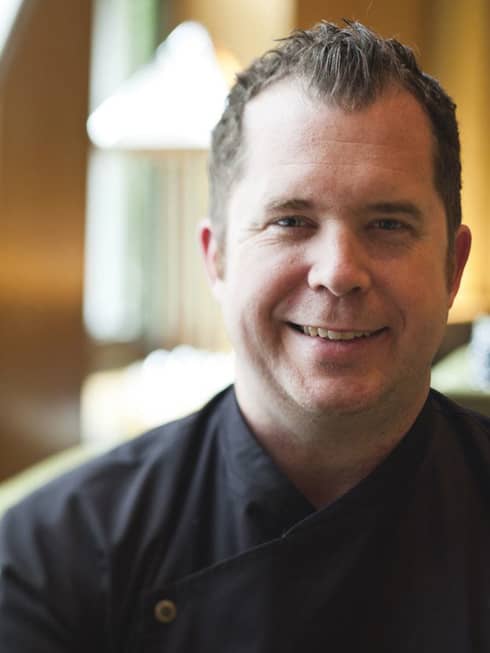 John Johnson
Executive Chef
Despite years of training under New York's premier chefs, John eschews flamboyant gestures and overwrought dishes, focusing instead on exceptional ingredients, locally sourced. His menus for Four Seasons deliver health and flavour, highlighting the very best that the region's farmers offer.
"The thing for me is to focus the food to appeal to our guests, while featuring the amazing ingredients our region has to offer. Standing out is the challenge, as there is no other dining destination like New York."
In-Room Dining

Freshly made green juice, a Japanese breakfast or a dry-aged, NY-strip steak: whatever you're craving, our 24-hour, in-room dining can deliver.

Details

Ty Bar

Warm and sophisticated, this space welcomes guests to a seat by the fireplace or a stool at the long bar for bespoke cocktails and exclusive, barrel-aged bourbon.

Details